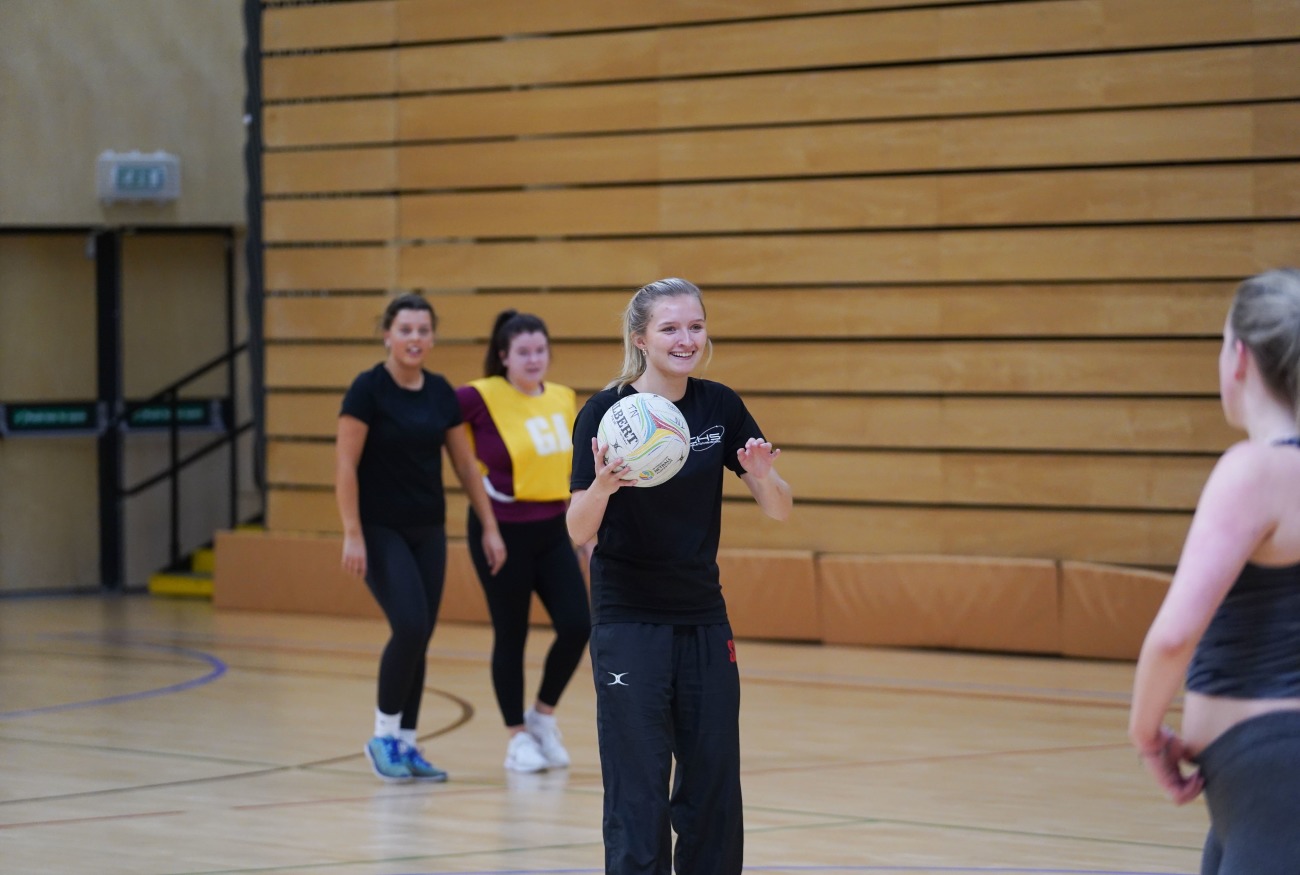 At the university we have a huge range of alternative ways you can get involved in sport even if that doesn't involve being part of a BUCS team.
Social Sport
Our new and improved Social Sport programme is open to Students starting from October 3rd and running the full academic year. With a whole range of sports including cricket and badminton, this programme gives students the opportunity to access sport with no commitment in an inclusive and fun environment. These sessions are free for students who already have a fitness membership or £3 a session for those who don't, so it is a great starting point for anyone looking for a flexible approach to sport.
Campus Leagues
Including badminton, basketball and football, our Campus Leagues give students the opportunity to engage in competitive sport with a social balance. All three of these leagues cost £25 for the first semester, running for a total of 10 weeks. Not only is this an opportunity to engage in competitive sport without the commitment to a BUCS team, it also will give you the chance to meet like-minded people throughout the process!
Try a new sport
If you've just missed out on your first choice of sport, don't worry as there are still a whole range of clubs you can get involved in! With over 35 sports to take part in there are plenty of different sports to give a go and try out. From non-competitive social sport to BUCS teams the options are there for you to consider. Have a look over our A-Z of sport on the website to figure out if there may be another sport out there for you!
Fitness Membership
The fitness membership at Northumbria, which you can pay monthly through an £18 direct debit, includes full access to our gym, fitness classes and pool. Within this you will have access to sessions including Learn to Swim (£30 for 10 sessions from October 18th) and fitness classes including Matrix Ride and Pilates. This membership is a great way to engage in physical activity of your choice at your own leisure.
Supporting our teams on a Wednesday
With BUCS fixtures kicking off this week, there is sure to be plenty of sport to spectate over the upcoming semester. Why not head over to Sport Central to watch some high-quality sport and support our teams! Keep an eye on our socials to find out what fixtures are taking place each week.
FUNdraiser Friday's
These one-off events see our student sport community come together to organise events to raise money for local charities of your choice. With two successful FUNdraiser Friday events having been run already last year including Kwik Cricket and mixed basketball, we are keen to get you all involved in similar events to this again this year. Keep an eye on our socials for updates on these coming up in the future too! We are now taking applications for future events make sure you register your interest on our website!
Hall Sports
This is a great way to have fun with your friends and meet new people from your Halls of Residence as Northumbria Students will come together to finally settle which Halls is best! You can enter individually or as part of a team where you will compete in various sports across the day to see who will come out on top!
Volunteering and Leadership
Why not get involved in sport in a different way through our volunteer and leadership programme at the university. Within this we provide students with the opportunity to work with industry professionals and gain valuable work experience outside of an on field sporting context. Ranging from coaching volunteering to graphic design interns, the opportunities are endless and will give you a great opportunity to stay involved with sport at Northumbia.
So with plenty sport opportunities to get involved in, take advantage of it while you can and get stuck in!
Good luck to all Northumbria Students & Staff running the Great North 5k tomorrow.