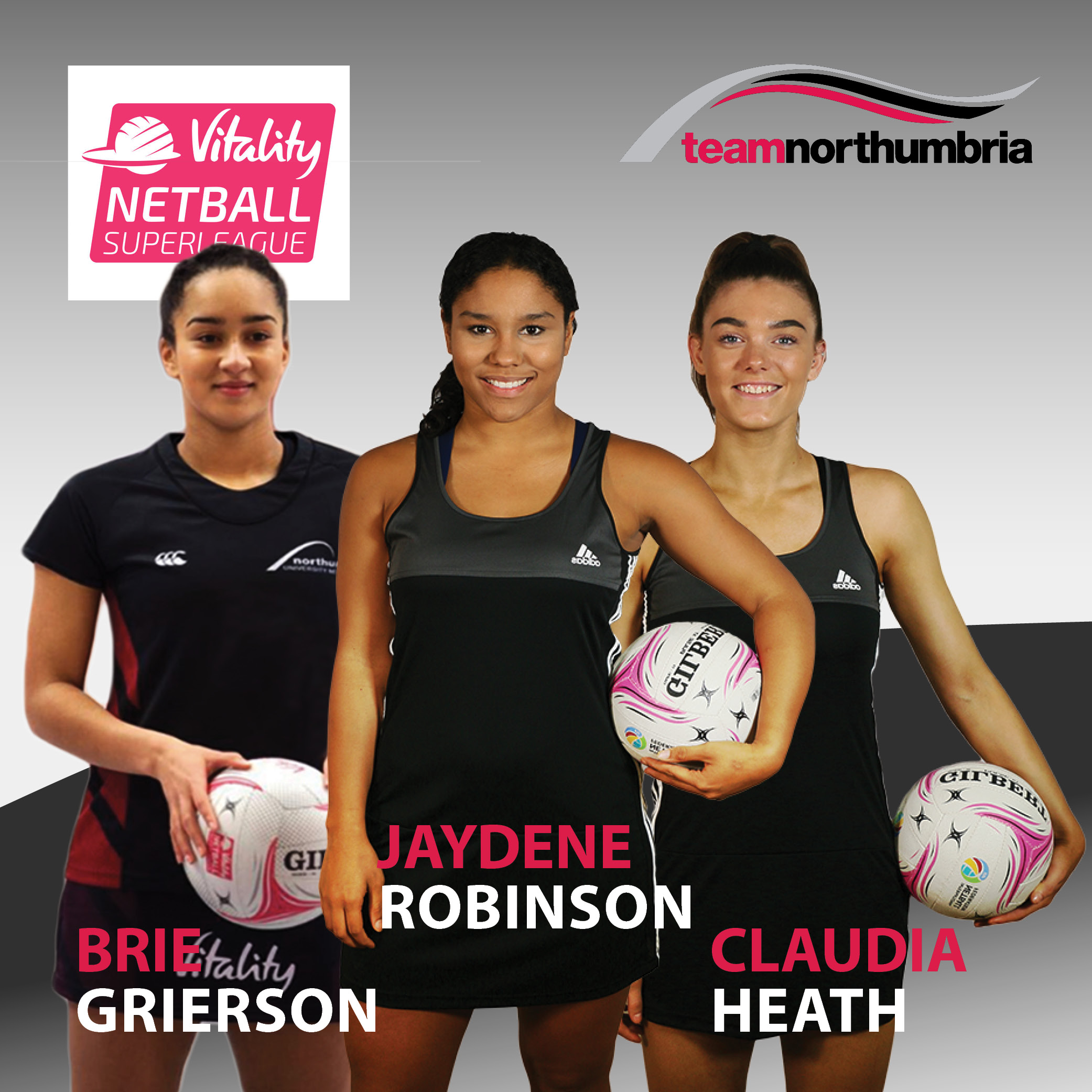 Team Northumbria will be home to another trio of English netball's rising stars when the new Superleague season gets underway in 2017.
Te Aroha Keenan has already served notice that the Sport Central club will continue to blood the very best in emerging domestic talent.
And after confirming the signing of mid-court recruits Brie Grierson, Jaydene Robinson and Claudia Heath it's clear Northumbria are in no mood to relinquish their reputation as a hotbed for players with potential.
"Brie and Jaydene enjoyed a successful summer with England in Australia and Jamaica respectively after impressing for TN in Superleague 2016," said Keenan.
"They are continuing to make rapid progress and from a coaching point of view I love working with them.
"They have an excellent attitude and give us a number of options across the mid court."
Heath played alongside Robinson in Jamaica as England's Under 19s completed a 3-2 series win in the West Indies.
And after the teenager became the latest young star to join the Sport Central revolution, Keenan added: "Claudia can be a great addition to our squad.
"She hails from Yorkshire but I took a look at her guesting for our Under 21s and persuaded her to commit to Northumbria.
"Claudia, Brie and Jaydene are the future of the game as far as I'm concerned and I am prepared to take a chance on them.
"Between them they can combine in all of the mid court positions – adding strength in defence and flair in attack."
Robinson featured in all five of England's Under 19 clashes against Jamaica after recovering from a mid-season injury.
And Grierson joined TN team mate Emily Hollingworth in Australia as England's Under 21s faced representative sides from the host nation and New Zealand.
"Our young players are some of the best in the country for their age and they will only get better," added Keenan.
"It will be exciting to see just how far they can go given another season of Superleague netball."