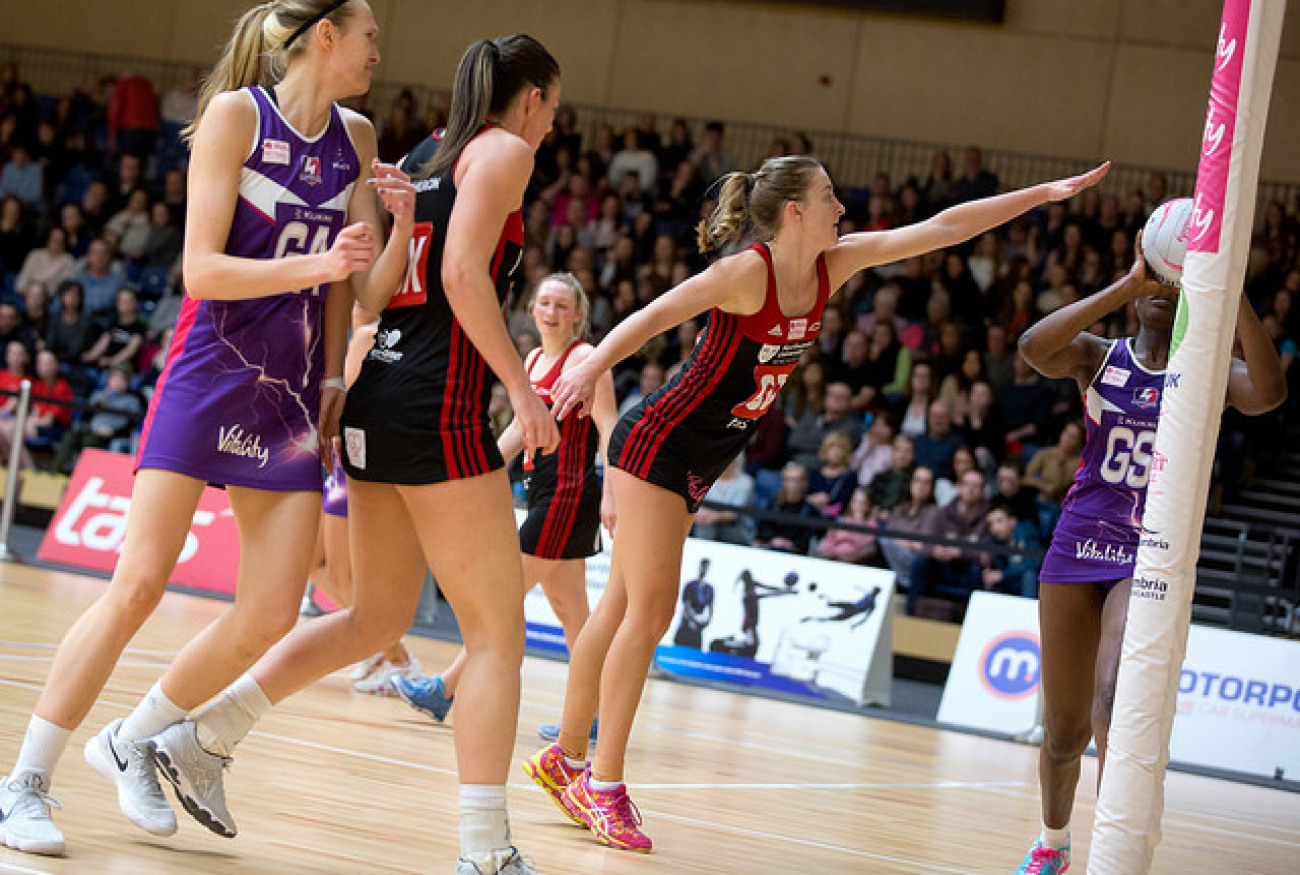 Netball Superleague rookie Toni Anderson has conceded fatigue could be a factor as Team Northumbria search for answers following a winless start to the season.
It's bottom against top tonight [Saturday] as reigning champions Wasps host TeAroha Keenan's side in Coventry.
And TN face their toughest challenge yet with the squad working around the clock to improve its fitness and stamina following a series of second half slumps.
"There is a new set of challenges when you play a team like Wasps," said Aussie defender Anderson.
"I was a little tired against Mavericks last time out and that is definitely something we could work on.
"Another thing we could fix is our full court defence. Mavericks got down the court quite easily on Monday and we need to be a bit quicker on that against Wasps.
"We just need to work on our transition. And we have to look at the connection between defence and attack when we get the turnover ball.
"There were some beautiful plays against Mavericks. We have to recreate that against Wasps and if we do then we can definitely win."
TN were neck and neck with Mavericks at half-time in front of the Sky Sports cameras.
And with Northern Ireland international shooter Lisa Bowman back in the mix hopes were high for a strong second half.
But not for the first time this season TN looked way off the pace midway through the third quarter.
And the hosts were unable to find the energy required to sustain the effective full court defence that Anderson craves.
Keenan is well aware of what her team needs to do in order to turn their season around.
And the Kiwi coach has urged her players to put in extra hours off the court in order to become more competitive on it.
"It's the curse of the third quarter," added Anderson. "It's something we have worked on previously because in the second game of the season that was what we struggled with.
"That's when we let a good position go - much like the Mavericks match.
"We thought we'd turned it around in Manchester so we just need to figure out what we didn't do well against Mavericks and keep working in training."
Centre pass in Coventry in 7pm.
Natalie Martin