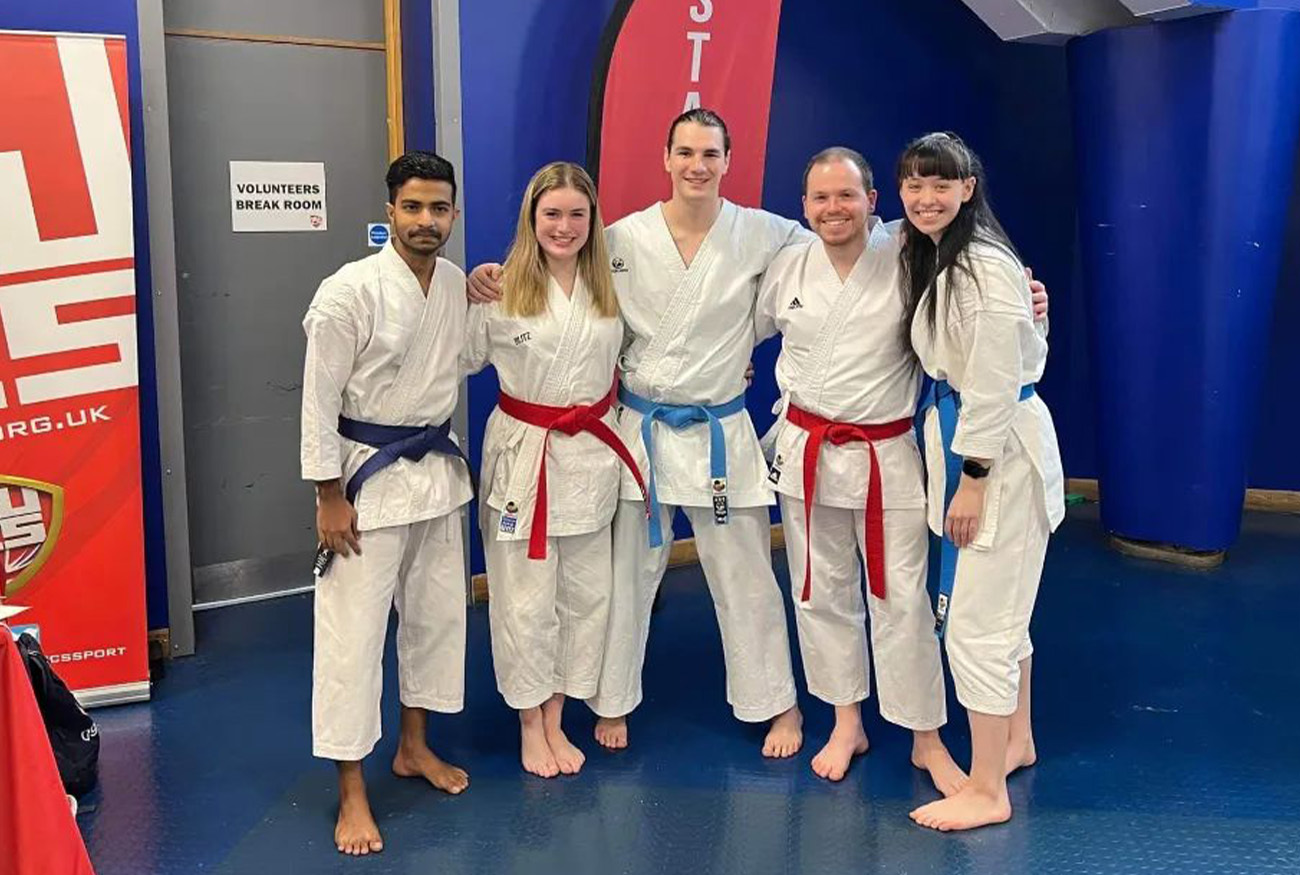 The stakes were set high for our Women's Hockey 2nd team as they headed down to Manchester for the Northern conference finals. Having an unbeaten season so far, the team was raring to go. It was never going to be an easy game against a strong Durham side but going into halftime the scoreboard was still level with it all to play for after neither side managed to get an early goal.. Northumbria came out fighting in the second half drawing upon their winning experiences from the season going on to finish on top with a convincing 2-0 win.
Second team captain Cat Hilton is extremely proud of the team and the hard work they have put into this season:
"Having had an unbeaten season so far, winning the cup has just topped it off! I am so proud of how the team came together and feel like we really deserved the final result."
This win has ensured the season has ended on a high with focus firmly set on next season and what more they can achieve.

There wasn't only success in hockey for Northumbria as on the weekend of the 13th March Northumbria's Karate competitors brought back a collection of well-deserved medals after a very successful competition down in Sheffield at the BUCS championships.
The whole Northumbria team put in maximum effort with some great fights taking place over the course of the weekend. Team spirit was at an all time high and this was definitely visible throughout all the performances. Masters Strength and Conditioning student Rory Kavanagh is very proud of himself and his teammates, after securing a silver medal:
"The team worked very hard this year, and there's a real sense of comradery which makes training and competing a lot of fun."

Rory's silver medal was matched by teammate Becca Bradburn, who also secured second place in her competition. Despite being extremely nervous about being under the spotlight in the final deciding fight, Becca did extremely well and topped off a brilliant weekend with a medal. She, alongside Rory, was very pleased with her result. "The weekend was brilliant, and I was so happy to win silver".

Making the medal haul a treble, biomedical science student Cenya Russell secured bronze after fighting extremely well throughout the competition. She is very proud of her achievements and looking forward to what the rest of the season has to offer, "It was amazing to come third and be invited to compete at the European Championships! I'm excited to do it all again next year."
With all the medal winners being selected to represent British Universities in Poland later this year at the European Champtionships it is a great achievement, and an extremely exciting opportunity for them all to be a part of.

Both teams thoroughly deserve their wins this weekend and we can't wait to see what else they have in store for next season and beyond!

Find out more about Hockey and Karate on our A-Z Sport