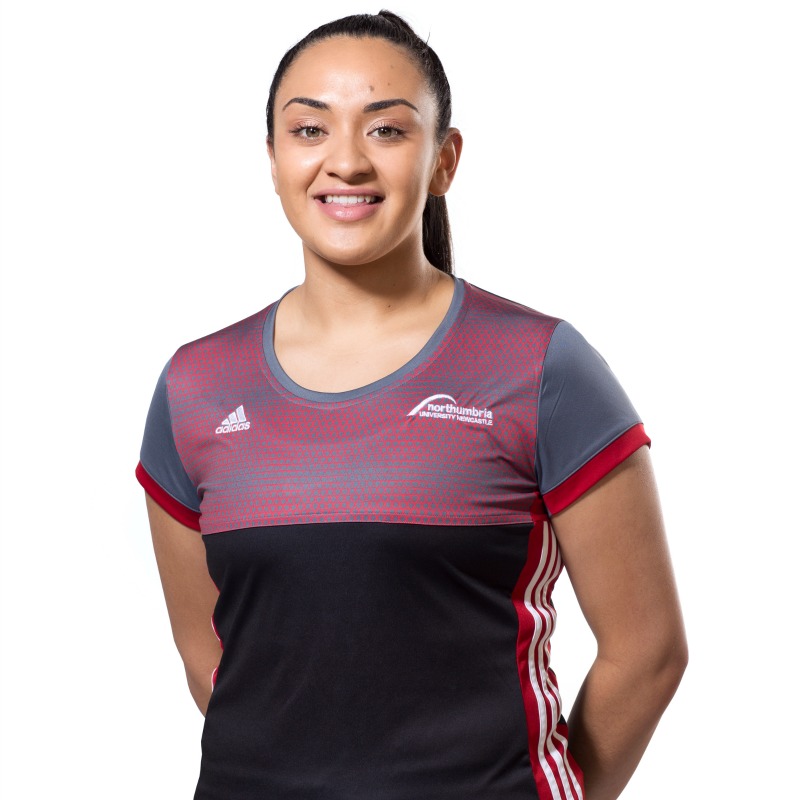 Te Aroha Keenan has challenged her young guns to prove they belong at the highest level after Team Northumbria slipped to a 70-46 loss to star-studded Wasps.
The Kiwi coach saw captain Katarina Cooper stretchered off court midway through the third period with a painful and potentailly serious knee injury.
But Keenan refused to use the loss of her experienced skipper as an excuse - instead calling on her rising stars to rise to the challenge of Netball Superleague.
"They want to play top flight netball but they have to understand that it's not easy," said New Zealand Netball's 2015 Coach of the Year.
"I am willing to give them a chance and I want them to succeed but they have to put the work in and realise that this will be difficult.
"I know they have the talent and I know they'll be bitterly disappointed that they lost that game.
"But we have to refocus and regroup ahead of what is a huge game at Sport Cebntral against Surrey Storm next Saturday."
TN handed an NSL debut to Kiwi star Cooper at centre and the ANZ star made an instant impact with a series of raking passes picking out fellow New Zealanders Chiara Semple and Tamsin Moala in attack.
And Wasps found themselves locked in a fascinating top flight battle with a TN side determined to make their mark in front of the Sky Sports cameras.
The two teams were tied at 11-11 when Semple missed the chance to fire her side in front - prompting Wasps to close the quarter with a pivotal 7-2 run.
Keenan switched Cooper to wing defence and introduced Jaydene Robinson at centre to start the second period.
But the move backfired with TN losing their grip on centre court and allowing Wasps - with Sam May prominent - to strengthen their advantage.
At 22-17 the expansion franchise went on a five-goal tear to put daylight between themselves and the Sport Central club.
TN hit back to close the gap to nine at half-time thanks to another flurry of pinpoint shooting from Semple and Moala.
Welsh international Georgia Rowe was introduced after the break with Moala switching to wing attack.
But Keenan's side suffered a massive blow when Cooper collapsed in agony.
After contesting a high ball in centre court, the 31-year-old fell awkwardly on her left leg and was left in floods of tears.
"We are hoping it's not as serious as an ACL injury but we'll find out more in the next couple of days," added Keenan. "We are a better team with Katty on court and everyone is keeping their fingers crossed."
Claudia Heath replaced TN's skipper and the 19-year-old held her own in the face of an experienced Wasps attack.
Rowe benefitted from a series of probing Brie Grierson feeds to settle into her shooting rhythm and overcame early nerves to pose a major threat in attack.
Incredibly TN had matched Wasps with an 85% shooting percentage going into the final quarter but a failure to create enough clear scoring chances - and Cooper's injury - cost the Tynesiders their shot at victory.
Come the final buzzer Wasps had taken 84 shots compared to TN's 55 and Keenan added: "Without Katty we have to be more effective through the middle of the court.
"Chiara, Tamsin and Georgia had to work very hard for the shots they did get and as a team we need to make thinsg easier for them."
TN host Surrey Storm at Sport Central from 6pm on Saturday. Tickets are on sale now.
Our first home game is 4.3.17. We need YOU to help make Sport Central our fortress! Don't pay more on the door ⬇️ https://t.co/f9zUoLkjWv pic.twitter.com/1XrlhUxxmh

— Team Northumbria NSL (@TN_NSL) February 25, 2017