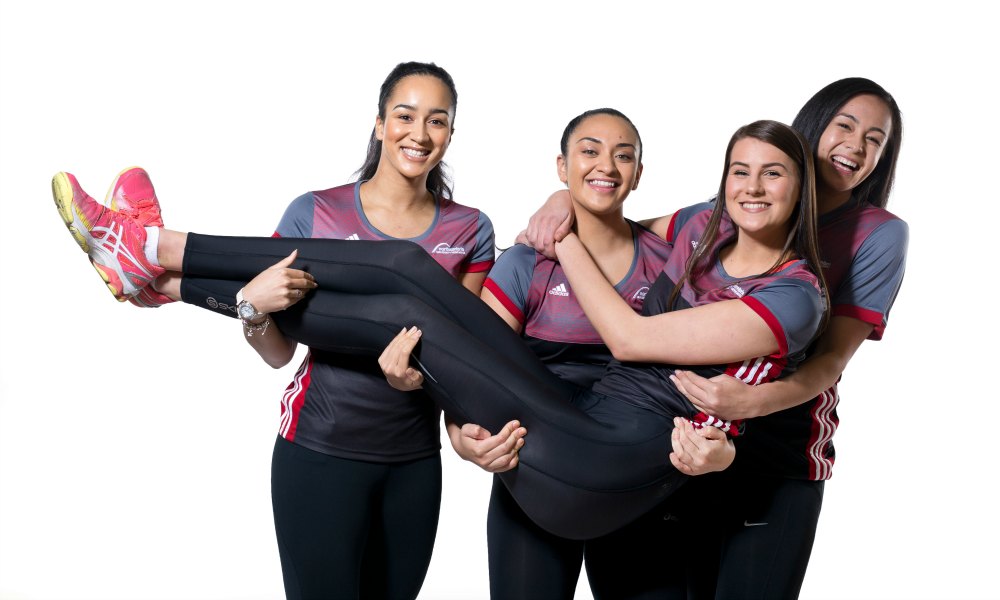 Team Northumbria netball star Tamsin Moala is loving life in England and can't wait to take on the challenges of the Netball Superleague.
The Kiwi shooter is pushing for a starting spot ahead of tomorrow's hotly anticipated clash against champions Surrey Storm at Sport Central (6pm centre pass).
And after impressing against Wasps in last weekend's Super Ten showdown all eyes will be on the summer recruit.
Moala arrived in Newcastle in January and has adapted to life on Tyneside quickly - a life which she admits has been made easier by the TN netball 'sisterhood'.
"I've only been here since January so it's only been a couple of months at this stage," said Moala.
"I was born in England, in Yorkshire. I was only living there for three months and then my parents decided to raise me in New Zealand.
"I was approached by Te Aroha (Keenan) to come over here and I was really excited about that opportunity.
"I thought 'yeah I'll give it a go, I'll go over and play for Team Northumbria' and I'm really glad I did.
"Everyone in the North East is super friendly. I love the Geordies, they're great and my team-mates have been amazing. We're like a little family!"
The standard of netball in England continues to improve year on year and Moala admits the opportunity to compete at the highest level was too good to pass up.
"Netball is really competitive in New Zealand," she added. "I've been playing since I was seven. I moved my way up through the age groups there and I've been playing ever since - I'm 23 now so it's been a long time!
"Back home I played for my local home town region and then New Zealand secondary schools, and then moved to Waikata University and played in the senior leagues for the last few years.
"The NSL is the top competition in England so I have to bring my A-game every week and I have to put my best foot out on court.
"We've had two games already and it's been great. We're building as a team and working really hard in training so it's been awesome.
"We've got Surrey this weekend and we're thinking we're going to have a good game and get the win.
"In the short-term I want to keep making the starting seven first of all. As a team we're wanting to win as many matches as possible.
"I'm not sure where my future lies. At this stage I'm only contracted for one season and we'll see how this season goes. But I like it here."