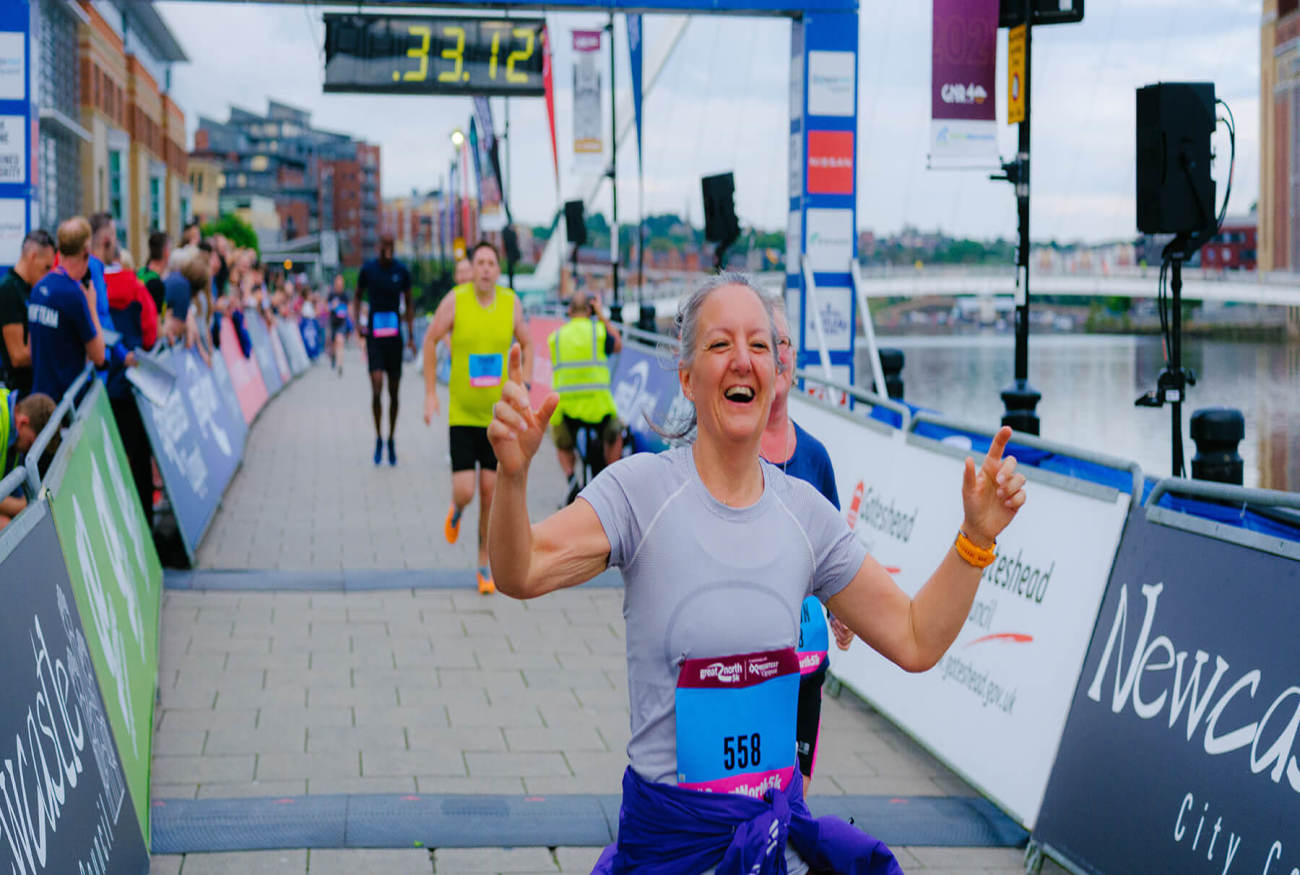 Being active is a fantastic way to enhance your mental health and wellbeing. It's also a great way to connect with colleagues, friends and family.
Summer is almost upon us and it's always a great time to get, or stay, active! We are pleased to announce several activities available for staff, students and our wider community across summer:
Great North Run 5KM Quayside Run – Northumbria EXCLUSIVE wave
9 September. Friday evening. FREE for students/Staff
The Great North 5k kicks off the Great North Run weekend celebrations in style on Friday 9 September. The Friday evening event provides a party atmosphere with the celebrations on the Quayside continuing long after you cross the finish line!
We hope to get 300 Northumbria staff, students, friends and family running/walking/moving together around the fun 5km route on the Newcastle Gateshead Quayside!
Register your interest for a FREE place here
Sport Central Fitness Membership Offer
Get access to the gym, swimming pool, sauna, steam room and classes for just £20* a month during June, July & August. No commitment, no joining fee, no contract (*Staff & Students). Learn more about the Gym Membership Offer here
Sport Central Personal Training Offer
Need a bit of direction or motivation or want to mix up your usual routine? Personal Training is a great option for both beginners and experts. Our friendly staff will discuss your goals and tailor your sessions to help you reach them. Summer Offer = £99 for 10 x 30min sessions. Want to know if Personal training is for you? Learn More
Summer Holiday Kids Camps
After a 3 year break our Sport Camps are back! Book your children onto our camps per day or per week at Sport Central.
6 weeks. 25 July – 2 September 2022, Monday – Friday
£90 per week or £20 per day
Open to children aged 7 – 13 years
Multi-Sport activities including swimming every day (with fun inflatables!)
Book early to avoid disappointment. Find out more
Try on the Tyne, Families on Track. 10km family challenge
13 August. 2pm
Pick your team; mums, dads, kids and grandparents all welcome
Take it in turns to run laps of either 250m, 500m or 1K to total 10K
Grab your team from the Family Zone and cross the finish line TOGETHER!!
A concept created by Paula Radcliffe and her family to encourage your family to get active and give you an opportunity to take part in an event together.
Limited FREE places for NU Staff/Students/£45. Email sue.vout@northumbria.ac.uk
Try on the Tyne, 5km Run & Sprint Duathlon
13 August
The same day as 'Families on Track. Try on the Tyne offer a 5km Run and Duathlon challenge.
Limited FREE places for NU Staff/Students/£16-42. Email sue.vout@northumbria.ac.uk