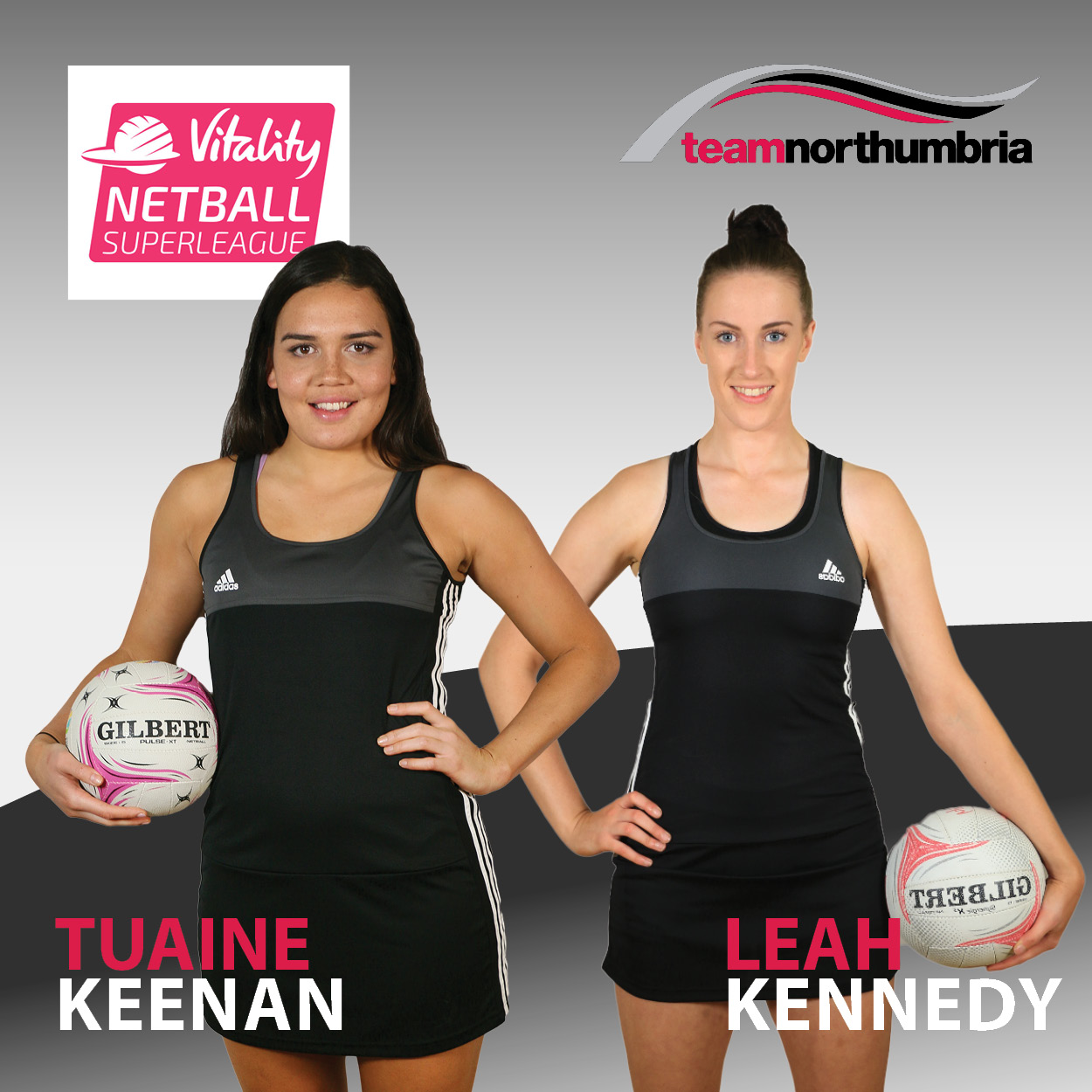 Leah Kennedy can't wait to hone her partnership with Tuaine Keenan after the defensive duo committed their futures to Team Northumbria this week.
The Netball Superleague stars grew in confidence last season as Sport Central's ambitious young guns led a late season charge.
And England cap Kennedy insists she's found the perfect foil in Kiwi enforcer Keenan.
"I can't wait to get on a Superleague court with Tuaine again," admitted the Darlington defender.
"We grew and grew as an effective partnership last season. It was great to be able to play at goal defence knowing I had a player of Tuaine's quality watching my back.
"We started to build up the trust that's required to make a mark at that level. Towards the end of the season that trust was converted into more and more possession."
Centrally contracted England star Kennedy is currently pushing hard for a place in Tracey Neville's squad to face Jamaica in this season's autumn internationals.
And her emergence as a serious player on the international scene inevitably led to interest from rival franchises during the summer.
But Kennedy was in no mood to quit the North East and added: "These are exciting times for TN.
"We had a young squad with plenty of potential last season. I enjoyed being part of the leadership group and captaining my team in the final game.
"I feel as if I'm in a position where I can now start to pass on some of my experience to the younger players.
"And I love the fact that the likes of Emily Hollingworth and Chiara Semple are making such an impact for the England Under 21s.
"To be part of a young and ambitious squad is pretty exciting. I'm so pleased Te Aroha has managed to keep the core of the team together."
Kennedy is predicting Keenan junior will only grow in stature this season after making remarkable progress during her first season on Tyneside.
"Tuaine is a big character to have in the dressing room," she added. "She really wants it every week. She's a winner and that rubs off on the rest of the players.
"To have a personality like that on and off the court is invaluable to a squad like ours. We are still growing and we need to believe in ourselves every step of the way.
"But what we did develop last season was a great chemistry. I think everyone's been keeping an eye on who's coming back and we've already made some exciting moves."