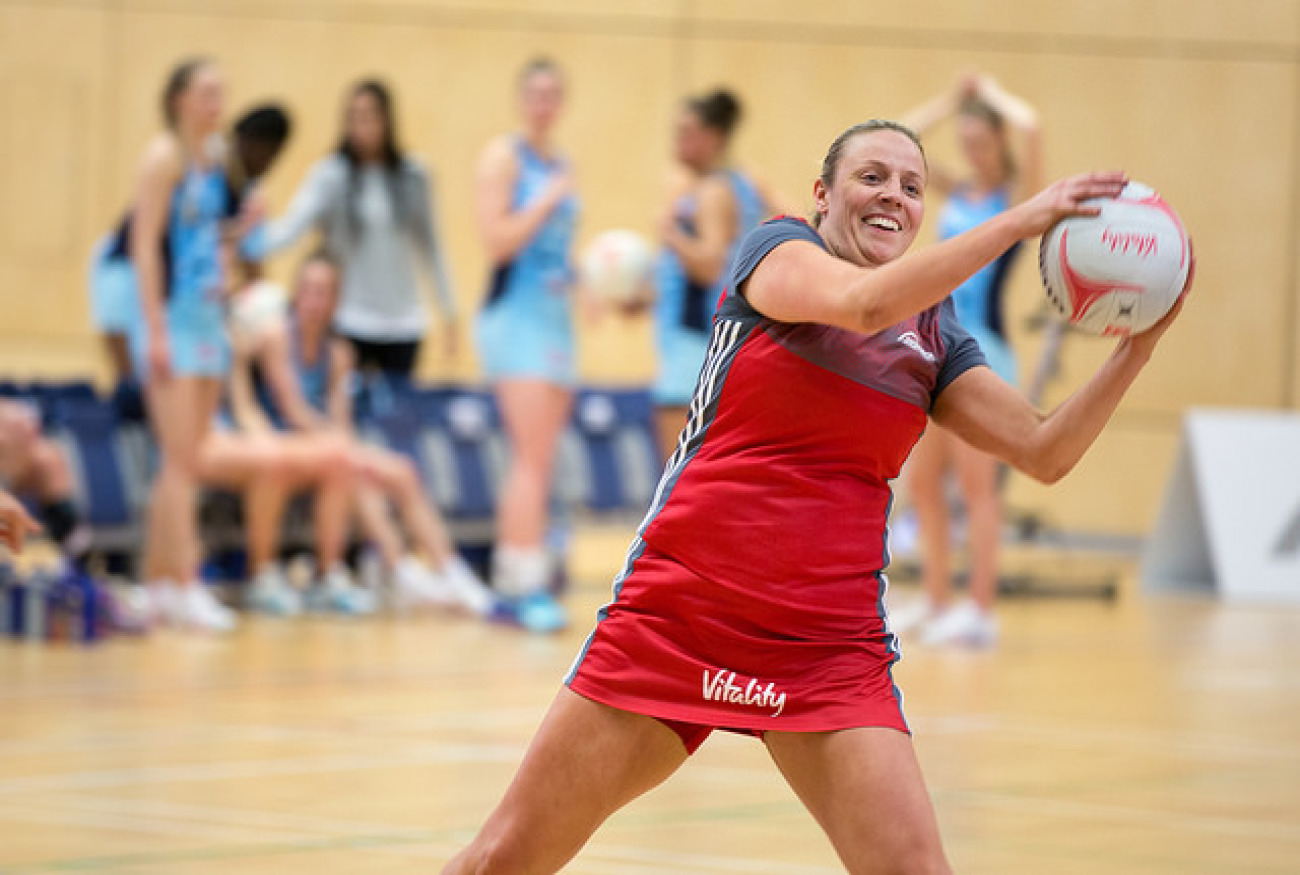 ​Team Northumbria assistant coach Vicky Burgess will lead England into action after landing one of national netball's top jobs.
And the Superleague veteran - who will be back on the bench alongside head coach TeAroha Keenan when TN open this season's account at home to Team Bath later this month - will be joined by at least one of the North East's rising stars.
Hartlepool native Burgess has been appointed head coach of the England Under 17 squad ahead of next month's Netball Europe Championship.
And TN's Ella Bowen has been named in the 12-strong squad to face Northern Ireland, Wales and Scotland.
Team-mate Alice Currie has clinched one of the three reserve spots following last month's trials in Loughborough.
And there is a chance all three of TN's representatives could travel to Dublin for the round-robin tournament from March 1-4.
Burgess enjoyed a superb NSL season in 2017 after being brought out of retirement to cover injuries to Katarina Cooper and Leah Kennedy.
However, the experienced defender will hope to concentrate on coaching again this season with a fully fit and remodeled TN roster raring to go.
"This is a fantastic opportunity for Vicky and I sense it's just another stepping stone for her towards bigger and better things" said TN's head of performance netball, TeAroha Keenan.
"For her to take an England team away and lead them into an international competition is incredibly important and it will be a fantastic experience.
"Ella will really benefit from international experience and that will have a knock-on effect for the other emerging players in the region.
"We want to best young players involved at this level. Ella will come back an even better player and other girls will want to follow her.
"She's a very determined defender who never lets her opponents relax. She steals a lot of ball and works really hard on her game.
"It's very encouraging for Team Northumbria's netball programme to have Vicky, Ella and Alice involved with England and I can't wait to see how they get on."
England Under 17s completed a clean sweep of victories during the 2017 Netball Europe Championship and are firm favourites to retain their crown and lift the trophy.
The squad will be led by Burgess and assistant coach Jan Crabtree - England play the following fixtures at the 2018 Netball Europe Under 17 Championship: Northern Ireland (March 2, 4pm); Wales (March 3, 4.30pm); Scotland (March 4, 9.30am).