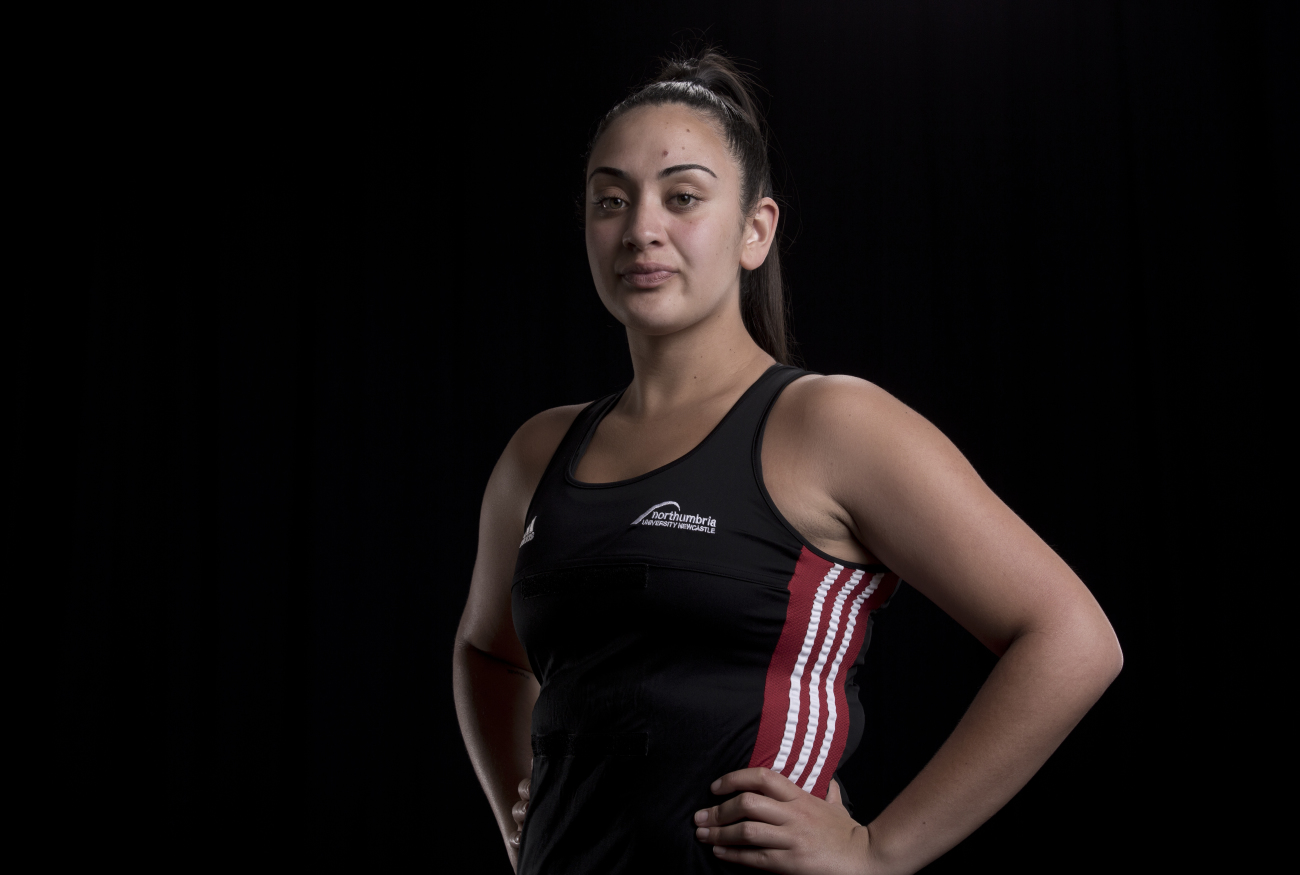 In three years Chiara Semple has gone from unknown quantity to would-be England star and the Team Northumbria shooter can't wait to open her Netball Superleague account against Team Bath on Saturday.
After a series of false starts in a TN dress, the naturalised Kiwi is confident one of the most exciting sides on the Superleague circuit can finally realise its obvious potential.
"I think this year we have a bond that we never really planned for," explained Semple. "For example Hayley [Mulheron] has only been here for a few weeks but I already feel like I've played with her for ages."
Unlike many of the squad, Semple not only has to deal with rigours of competing each week but also balance that with the stresses of her final year of university.
However, she added that the team have done everything possible to aid her in fulfilling her potential athletically and academically.
"TeAroha [Keenan, head coach] really helps if we're struggling with time or university work and she just tries to fit our training around that," added Semple, who is one of 24 TASS-supported athletes named on Superleague rosters this season.
"We don't have to do all-nighters in the library. I try and just stay organised and stay on top of my work. Northumbria and TASS make that possible."
The intensity in training has been upped compared to previous seasons as the girls look forward to a successful campaign.
"We're actually being tough on each other, we're not moaning, we're just getting on with it," added Semple. "Say I'm going against one of the defenders like Toni [Anderson] - she's telling me what I'm doing wrong, suggesting things that I can improve and letting me know what she would hate to defend against."
It's not just the physical side of the battle that TN are focused on, as tactically the players are putting in the work to out-think their opposition.
"We're working hard at video analysis," added Semple. "We're really trying to combat each team.
"I think we can shock a lot of teams. Last year we were all going into matches just trying to not lose but I feel like this year we're focused on winning."
Saturday's match throws up a Bath team that has historically outperformed TN but Semple believes the pre-season work can make the difference.
"We've always come close to them in the previous years I've played for TN," she added. "But I feel like they go the extra mile, they last the full four quarters and we only last maybe three.
"We have to stay physical and be strong because there will be a lot of bodies flying around on the ground.
"Our goal is to get top six in the competition but hopefully top four. That would be good."
Saturday's centre pass is 6pm at Sport Central. Online ticket prices are £8 for adults, £5 concessions and on the door £9 adults and £6 concessions. For tickets visit northumbriasport.com/netball-superleague.
Jack Surtees