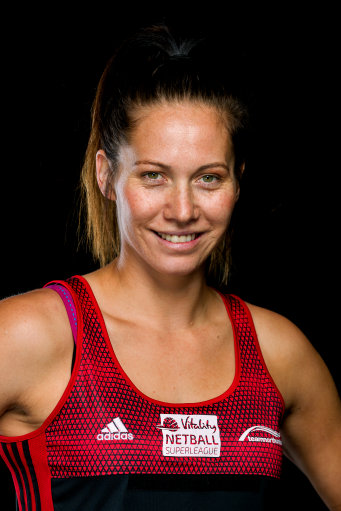 Confident Te Aroha Keenan can't wait to watch her young guns shoot for the stars in Netball Superleague this season.
The Kiwi coach assembled a fearless roster of emerging talent last year and what Team Northumbria lacked in experience they made up for in commitment.
Twelve months on Keenan has been able to retain the core of her developing squad and added fellow New Zealanders Katarina Cooper and Tamsin Moala to the mix.
"I can't wait to see whether the younger players can take their game to the next level," added TN's playcaller ahead of tonight's [Friday] NSL opener at Hertfordshire Mavericks.
"They had a baptism of fire last season but they adapted well and finished really strong.
"I've already seen positive signs that they're ready to make an even bigger impact in 2017 with 12 months' experience under their belts.
"I've kept our best young talent together on Tyneside and added one or two more younger players to the mix.
"We still don't have the experience of some other franchises but the hunger and the desire is definitely there."
Captain Cooper looks set to miss tonight's clash with a shoulder injury and Keenan admitted the absence of her new captain is a blow.
But the experienced Kiwi defender will be barking orders from the sidelines and playing a key role off the court - even if she can't make an impact on it.
"Katarina has already become a popular member of the squad and she wants to be a part of everything that we do," added Keenan. "She'll be on the bench giving the girls as much encouragement as possible."