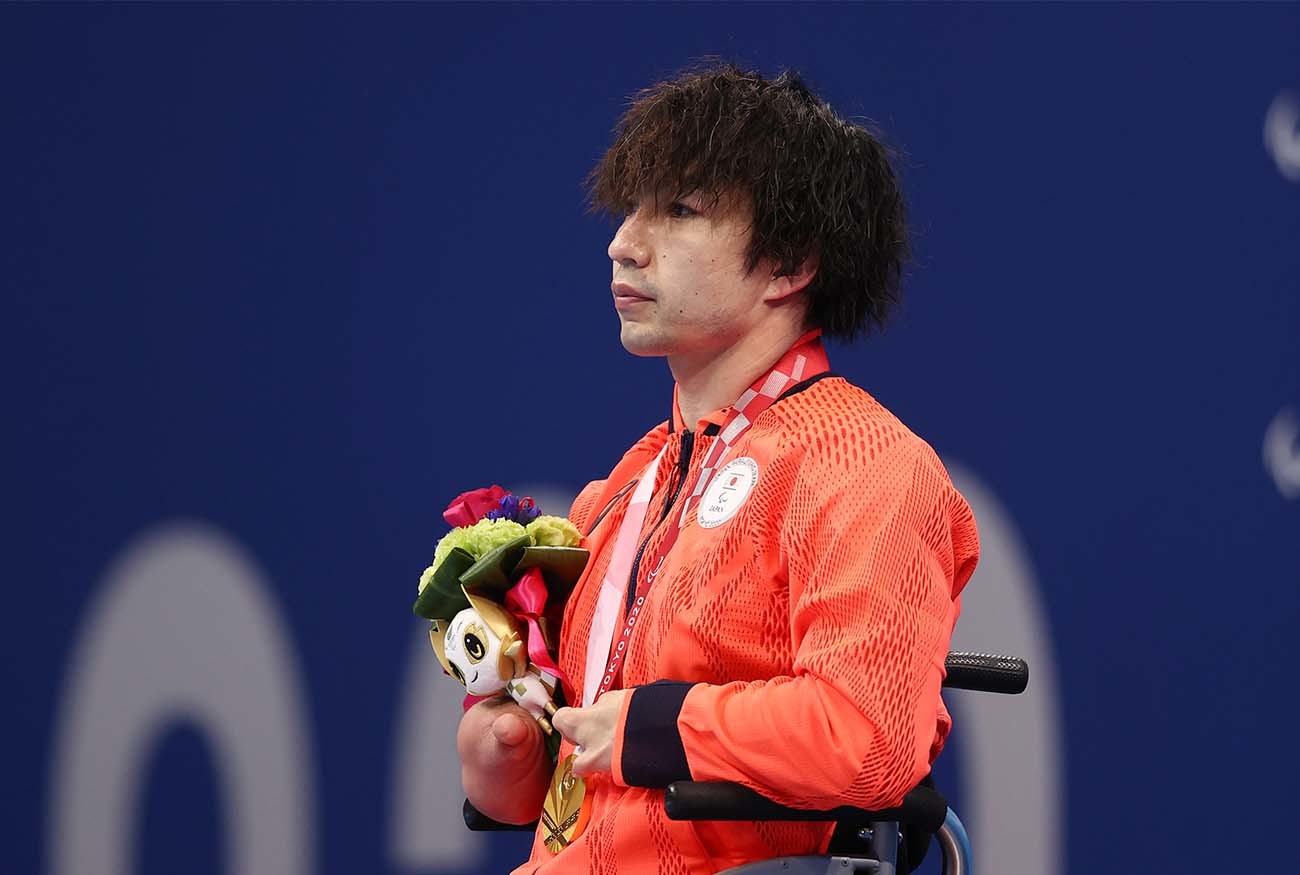 Just weeks after the Olympics came to a close in Tokyo a new squad of athletes, including some Northumbria stars, took to the Olympic stage with their sights set on a fresh new set of medals that are up for grabs over the next few weeks!
Day one was set off to a flying start as the first gold medal was taken for ParalympicsGB by track legend Dame Sarah Storey. This was Storey's 15th gold medal of her tremendous career making her in very close distance from matching Mike Kenny as Great Britian's most successful Paralympian.
In the pool the action got well underway with Kearny, Dunn and Shaw making it a triple medal take for ParalympicaGB. Tully Kearny secured a silver in the 200m freestyle as she was pipped for the top podium spot by the defending champion. Recce Dunn also took a matching silver in the Men's 100m butterfly S14 final and Toni Shaw took a well-deserved bronze medal in the water also after swimming a great race in the Women's 400m freestyle S9.
And to make day one even more exciting our very own Northumbria swim star Taka Suzuki got off to a flying start grabbing a bronze in the Men's SB3 50m backstroke final. What a day for Taka, and what a way to kick off his Paralympic games! And to stick with Northumbria success, alumni student Lyndon Longhorne also had triumph in the water setting a new British record in the Men's S4 100m freestyle making it a very good day poolside for our current and previous students!
Longhorne's success streak didn't stop there on day 1 as he landed another top ten finish in the Mixed 4x50m freestyle Relay as he raced to 8th place, securing another solid time alongside his teammates.
Day 2 brought more success with ParalympicsGB grabbing five gold medals across four sports boosting them to second in the overall medal table. Sir Lee Pearson won his twelfth Paralympic gold medal in the equestrian competition whilst in the pool there was a double top spot for ParalympicsGB as Tully Kearny took first place in the women's 100m freestyle S5. Alongside this victory, Maisie Summers-Newton also took gold and a new world record in the pool after winning the women's 200m individual medley SM6 final.
A British one-two finish was made in the men's C3 3000m individual pursuit as 35 year old Jaco Van Gass smashed the world record to take the gold medal spot closely followed by youngster Finlay Graham on his Paralympic debut.
In the men's fencing competition there was great success for Piers Gilliver as he one upped his silver medal at Rio and brilliantly took gold in the épée category. And it wasn't just the individual competition that Gilliver saw success in as he also took bronze in the épée team event alongside teammates Dimitri Coutya and Oliver Lam-Watson.
There was more Northumbria alumni action and success as Claire Cashmore took a well-deserved bronze medal in the women's PTS5 Triathlon. This being Cashmore's first Paralympics Triathlon medal after switching from previously competing in Swimming events before 2017. It's safe to say Cashmore is capable of anything - extremely well deserved!
In the pool again on day 2, Northumbria linked Phelipe Rodrigues was also in action in the water as he competed in the men's 50m Freestyle S10 final. And after a brilliant race secured a lovely third place bronze behind Ukraine and Australian representatives.
On day 3 the success in the velodrome continued for ParalympicsGB as Kadeena Cox stormed through another world record to defend her C4-5 500m time trial gold.
There was plenty more gold on the horizon for ParalympicsGB on day 4 as 7 top spots were filled by the Brits. In the velodrome cycling couple Neil and Lora Fachie both took gold within minutes of each other, and Kadeena Cox and Jacob Van Gass won their second gold of the games alongside teammate Judy Cundy in the mixed team sprint. On the track, Thomas Young and Sophie Hahn raced to Paralympic gold in the men's and women's T38 100m sprints. And the golds most certainly didn't stop there as in the pool there was more success for ParalympicsGB as Masie Summers-Newton secured another gold medal in the SB6 100m breaststroke final. And this wasn't the only gold for the night in the pool as the 4x100 mixed freestyle relay S4 team dominated the race and stole the top spot also!
Kicking it off day 5, Hannah Cockroft smashed her own record in the women's 100m T34 sprint leading a British one two finish with Kare Adenegan following in close second place. Chris Skelley took a well-deserved gold in the men's 100k judo the B2 category athlete well and truly top trumped his 5th place performance in Rio 2016. And on the subject of bettering performances triathlete Lauren Steadman also put her Rio disappointment behind her and secured a gold this time round. And to top the day off nicely, ParalympicsGB secured their first ever wheelchair rugby medal - even better when it's a shiny gold one!
As week one came to a close and with 26 gold medals in the bag ParalympicsGB took to the heights yet again securing more unforgettable medal moments. Sir Lee Pearson danced to his 14th Paralympic gold on his horse Breezer in the dressage individual freestyle test Grade II on the final night of dressage competition. In the women's archery competition Pheobe Paterson Pine took the top spot in the individual compound open final defeating Mariana Zuniga Varela of China.
And on a more personal note to end week 1, our very own swim legend Taka Suzuki secured the whole collection of medals winning two bronze (50m breaststroke and 150m individual medley), one silver (200m freestyle) and a well-deserved gold (100m freestyle). And to top his Paralympics' off in Tokyo Taka secured his final medal of the games bagging a silver in the 50m Freestyle (S4) on his last day of competition. What an achievement it is for him securing medals in all 5 of his individual events. We know just how hard Taka has worked alongside his coach Louise here at the university and we couldn't be more proud of him and what he has achieved in these games, what a superstar!
With plenty more action to come in week two it is brilliant to see all the athletes back in full swing and going for gold! I can't wait to see what more excitement next week has to offer!