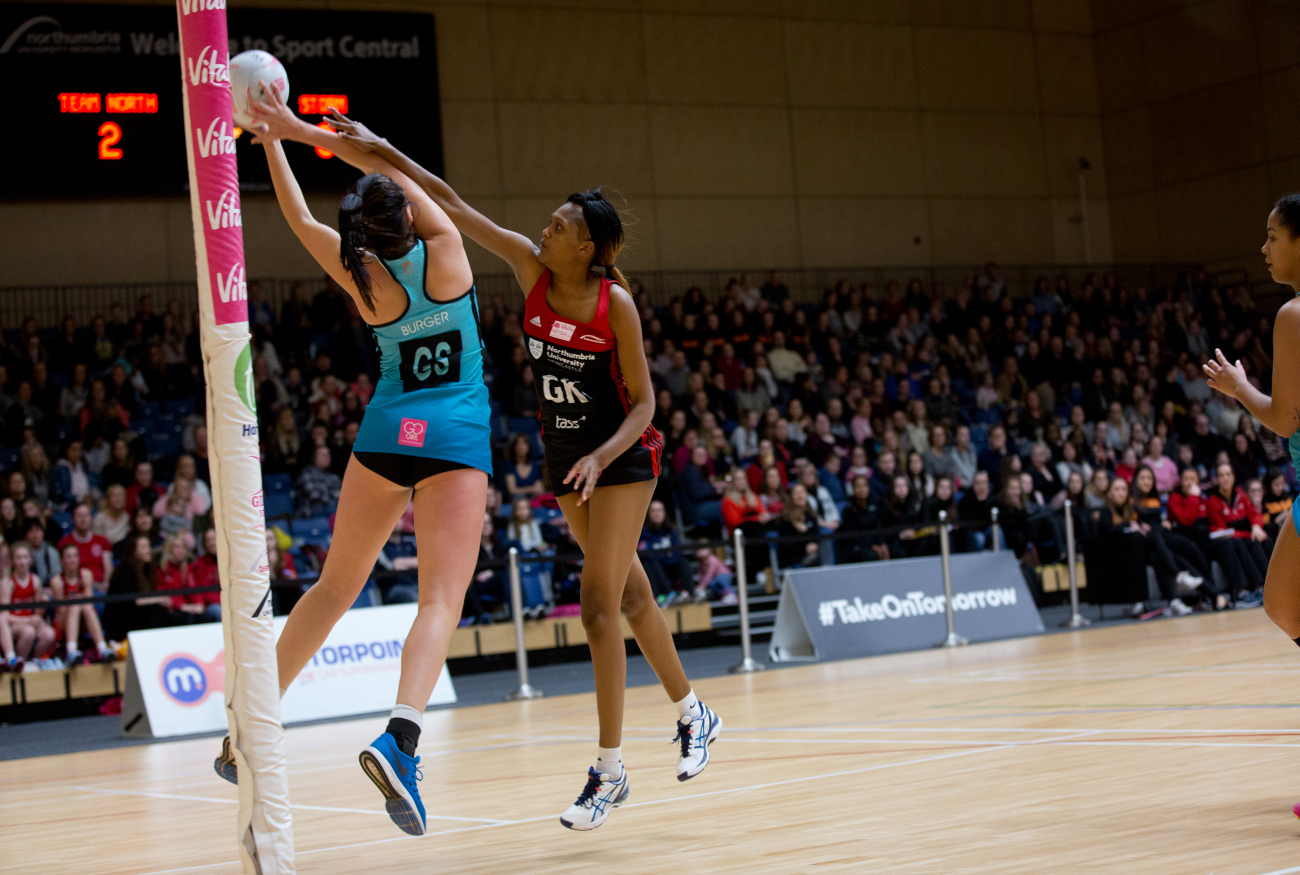 TeAroha Keenan has hailed the impact of star import Lauren Ngwira after revealing the Malawi Queen played through the pain barrier to lead Team Northumbria to a third win of the season.
The Sport Central club face Surrey Storm in Guildford tomorrow knowing defeat will all but end their hopes of finishing inside the top eight.
And Keenan is hoping to name Ngwira in her starting seven after the Commonwealth Games star had a painful tooth extracted earlier this week.
"Lauren was on antibiotics heading into the Celtic Dragons match last weekend and she was in a lot of pain," said TN's Kiwi playcaller.
"As soon as she came off the court she had an ice pack on her face to reduce the swelling and it was clear she was extremely uncomfortable.
"But I needed her to play against Dragons and she emerged with the Player of the Match award. That's a measure of Lauren.
"Since she returned from the Commonwealths she's been performed consistently well and has been a big reason why we've tightened things up at the defensive end.
"I think she's proved herself to be a real asset to TN in a very short space of time."
TN kept themselves in the hunt for a top eight finish by completing the Netball Superleague double against Dragons last weekend.
But Storm, Severn Stars and UWS Sirens can all finish ahead of Northumbria if results go against the Tynesiders between now and the end of the month.
"It's out of our hands but at least we're still fighting," said Keenan.
"I just want the team that practices so hard and so effectively in training all week to turn up and play the same way when the pressure's on.
"It's so frustrating for me to see this group of talented players doing everything I ask of them in the build-up to matchday – only to lose their focus when they hit the court.
"We should have been far more convincing against Dragons and we need to step things up against Surrey."
Emily Hollingworth could be missing again as the centre court favourite continues to fight a troublesome knee injury.
But Francine Hall should return to face the Storm (centre pass 6pm) after missing TN's win against Dragons.