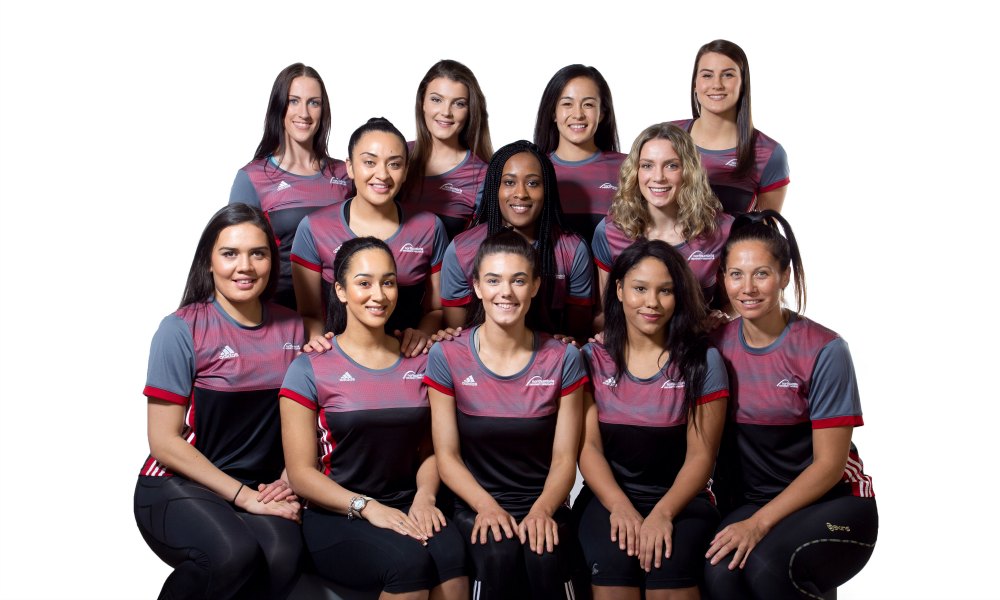 With the new Netball Super League heading into its third round of fixtures, Team Northumbria welcomed the BBC and other local media to Sport Central ahead of the team's upcoming home fixture against reigning champions Surrey Storm.
Director of Sport, Colin Stromsoy, kicked off proceedings and gave his view on the new NSL campaign - as well as his view on the future of TN's netball.
Stromsoy said: "We're now beyond 10 years since Northumbria University has been involved in the Netball Superleague being one of the original teams.
"I think that shows just how much we've put into the game at the top level. It's a huge part of our programme and the quality of our coaching and playing staff reflects that.
"Another thing that's really exciting for me about this year is that we're delivering the league in a joint partnership with Netball North East. It has been a long-term objective of ours to fully integrate the team with the community.
"We've had kids camps fully booked up and it's wonderful having the stars of tomorrow here taking part.
"This is the most professional the league has ever been with the teams and a lot of big hitters putting investment into netball. But I'm very confident that the coaching staff can deliver success again with the talented squad we have here."
Despite two defeats so far, head coach TeAroha Keenan - now in charge for her second full season - was in buoyant mood about the season ahead the strength of the team as whole going into the rest of the season.
The Kiwi playcaller said: "We've had a really good off season and build-up with seven new players joining the five staple members of the squad..
"We're all excited for the first home game against Surrey. It's huge. We've had some close and not so close games against them but we're really confident going into Saturday's match and we're looking forward to challenging them.
"We as a team shouldn't be in the competition if we didn't think that we could compete with the Storm. The fact they have a new Kiwi coach and a new Kiwi shooter means there's pride to play for as well!"
Alongside Keenan was new recruit Katarina Cooper - who suffered a setback when she was stretchered off court against Wasps on Saturday.
An MRI scan took place last night to assess the full extent of the knee injury but Keenan remained hopeful she would be back in action sooner rather than later.
"We were lucky to secure some strong international players such as Katarina," added Keenan. "Hopefully the MRI will tell us she'll only be out for a short period and will be back soon as she does a lot for the confidence of the team."
Cooper added: "It's great to be up here for my team and being part of the team as a whole.
"Again, we're very excited for the game ahead and we know we can beat Surry as we're strong and confident enough to do the work. Our aim is to move on and dig deep for the weekend."
TN host Surrey from 6pm on Saturday at Sport Central. Tickets are still available.