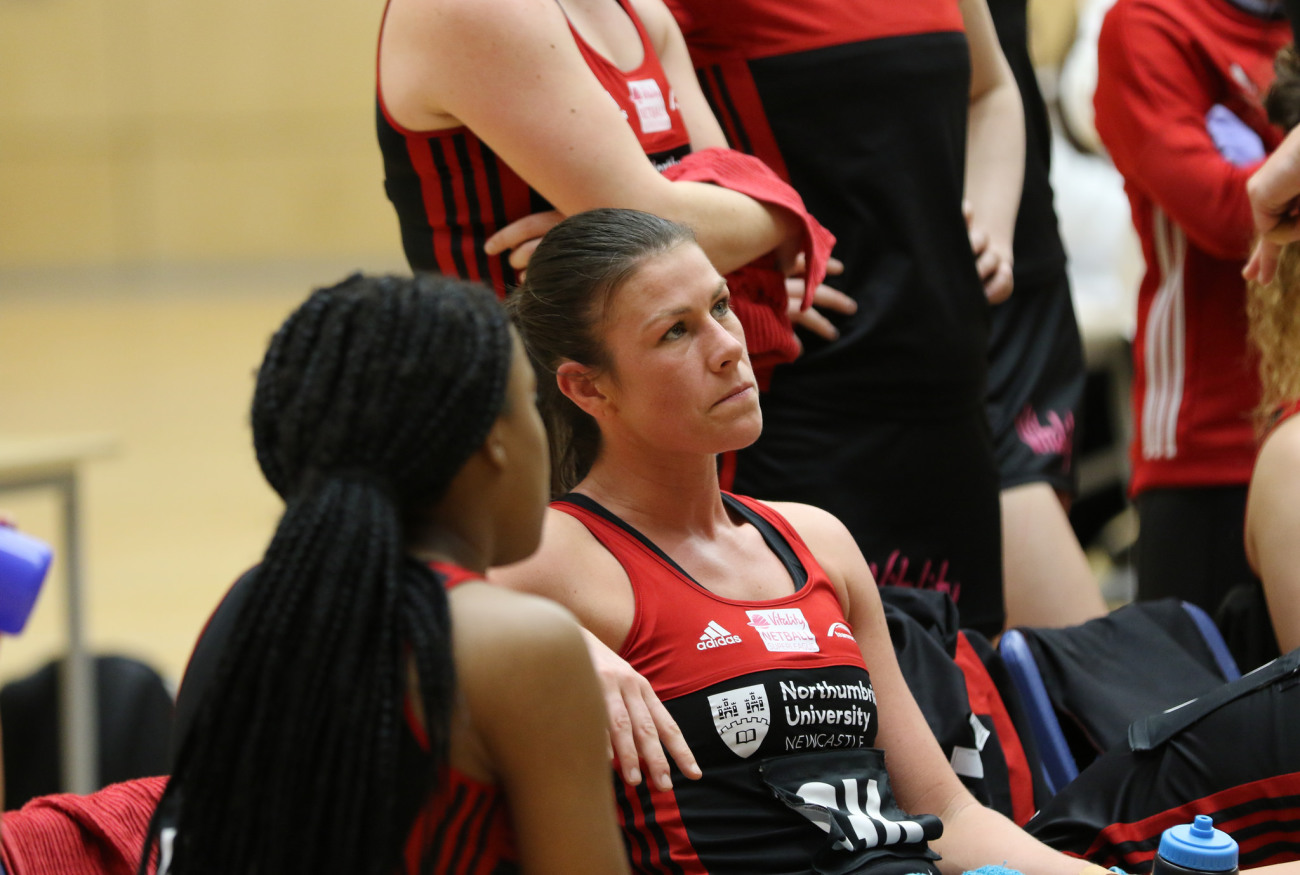 Hayley Mulheron cut an angry figure as she bowed out of Team Northumbria's Netball Superleague opener on the back of a career-first suspension.
But the experienced Scot won't let one controversial decision detract from the bigger picture as she sets her sights on Saturday's clash against Loughborough Lightning.
The Commonwealth Games-bound defender was ordered off court late in the game against Bath last weekend.
And a stunned Mulheron revealed: "It's the first time ever that I've been suspended in netball and I've been playing the game at international level for 16 years!
"I think I was a bit shocked and I think my face said it all.
"I thought it was a pretty clean challenge but obviously the umpire didn't agree. You've got to play by the rules and obviously what she saw got me sent off."
TN coach TeAroha Keenan is unlikely to censure her close-season signing for a rare infringement – Mulheron's physical approach was key to pushing Team Bath all the way.
And if the North East's only top-flight netball club is to progress in the top flight this season then the Scot's no-nonsense approach will be vital.
Loughborough arrive on Tyneside on the back of a 55-44 win against former TN favourite Leah Kennedy's Sirens.
And Mulheron added: "We have plenty to work on after the Bath game and we'll analyse our performance before we take on Lightning.
"Bath gives us a benchmark but I've got to admit I was really disappointed with the result.
"I don't think it was a fair reflection on how we played.
"I've been here for two weeks and I feel like I've been playing with this team for years. On and off the court, we have each other's backs all the way through."
TN take on Loughborough from 6pm on Saturday with tickets on sale now from Sport Central.
Natalie Martin