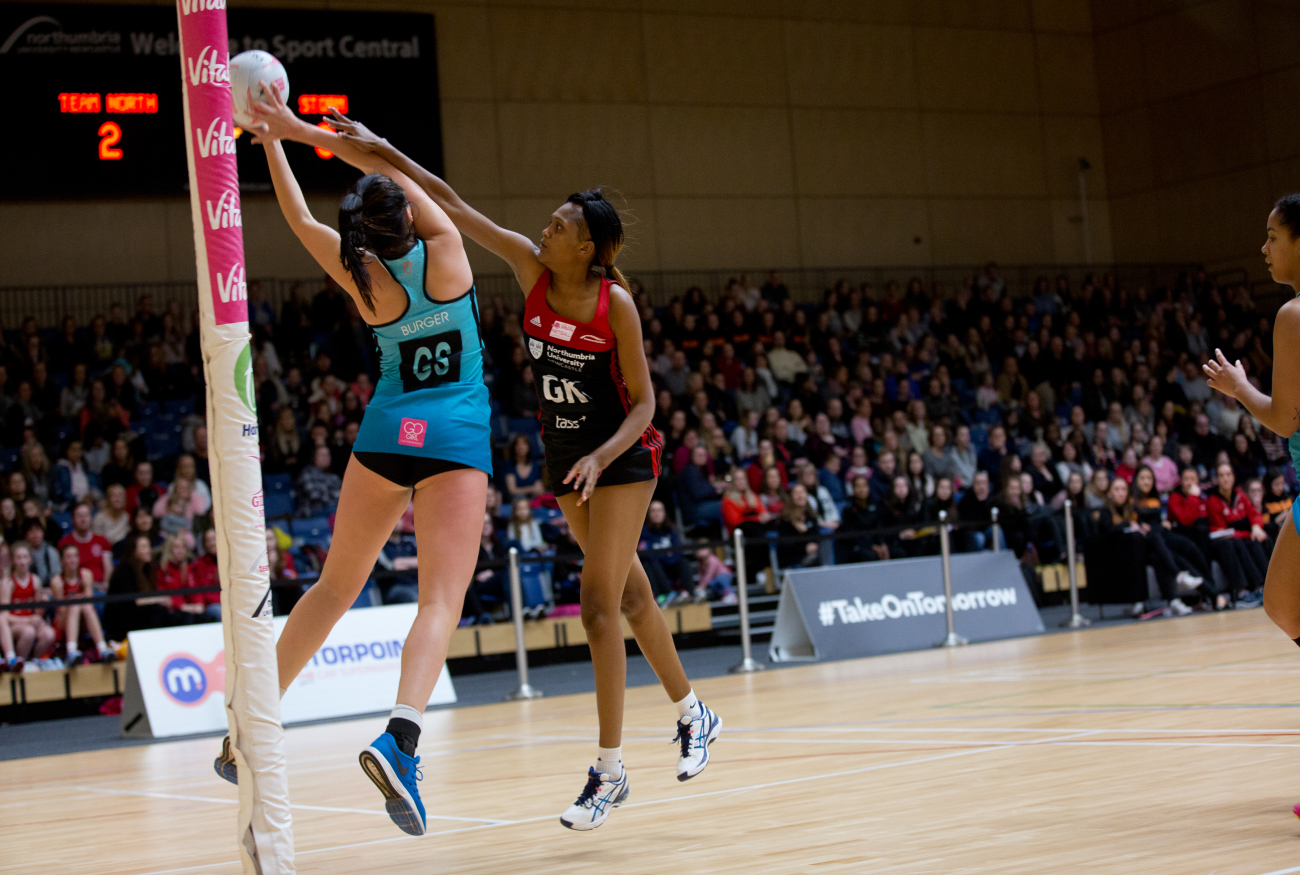 ​TeAroha Keenan remains confident Team Northumbria can make a telling move in the second half of the Superleague season.
But the experienced Kiwi insists the Sport Central club are far from clear favourites heading into tonight's [Saturday] basement battle against UWS Sirens on Tyneside.
On Saturday TN lost to top four contenders Loughborough Lightning for the second time this season.
But Keenan is concentrating on the clubs fighting for a top eight finish and admitted: "It's an exciting and ever-changing situation.
"We're one of five teams fighting for sixth to 10thand there are only three points separating those five teams.
"It's all to play for but Sirens will feel the same. They beat us at their place to get their only win of the season so far but I'm convinced we can improve on that performance.
"For the neutral what's happening at the bottom of the Superleague is fascinating. There's still a big opportunity for all of the teams down there."
A top eight finish will guarantee a place at the 2018 Fast 5s event at the Copperbox Arena.
And that remains TN's target as they scrap for position in what has effectively become the second division of the top flight.
Twelve points separate Team Bath in fifth and Surrey Storm in sixth with two five-strong mini leagues taking shape.
"I'd actually like to see the Superleague split at this point with the top five breaking off from the bottom five," added Keenan.
"I think that would make things even more exciting. It might be something that gets looked at in the future.
"It's so competitive within both five-team groups."
TN boast a fully fit roster heading into the Sirens clash – a fixture that will see ex-Sport Central favourite Leah Kennedy face her former club on Tyneside for the first time.
The Darlington-born England defender is still based in the North East and can expect a warm welcome from the homecourt crowd.
Tonight's action gets underway from 6pm with tickets still available from Sport Central reception.