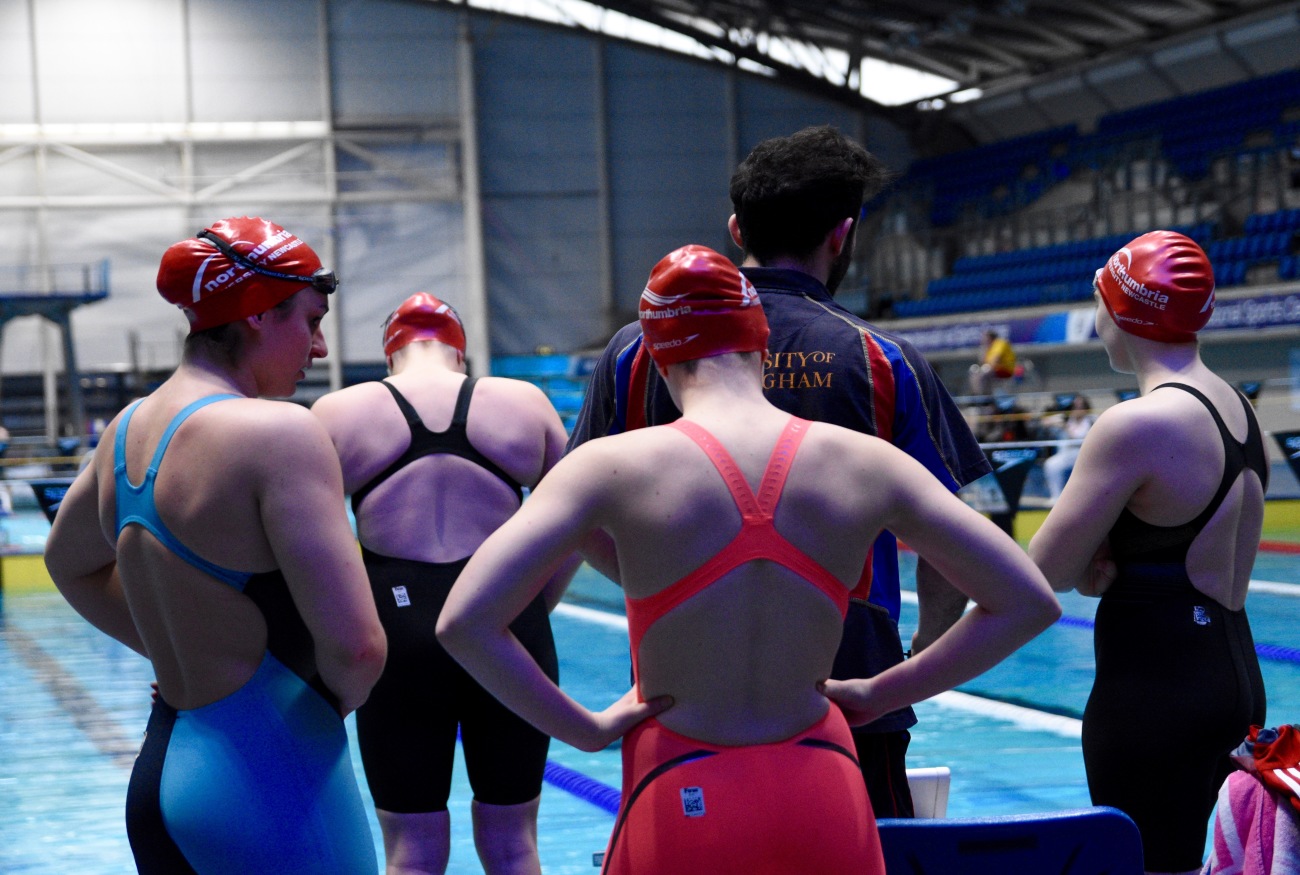 Northumbria University students are chasing silverware across five sports in Sheffield this weekend as the 2018 BUCS Nationals take centre stage.
The sixth annual celebration of student sport starts today with action at six venues within the Steel City.
And Northumbria will be going for gold in swimming, athletics, fencing, karate and judo as the university bids to consolidate a top 10 finish in the overall BUCS standings.
"The BUCS Nationals throw the focus on a number of sports that don't always get the regular exposure and coverage they truly deserve," said Director Of Sport, Colin Stromsoy.
"It's always a fantastic three days of intense competition and our athletes and coaches are heading to Sheffield in great shape and full of confidence.
"When I came into this role one of my promises was to make Northumbria a key player in student sport and it's important that we have a strong presence at the BUCS Nationals.
"It's the start of a big month for us. The following week we'll be looking to clinch a fifth successive Stan Calvert Cup and our sustained success in that competition is another indicator of just how far we've come as a sporting university in a very short time."
More than 6,000 students will compete in Sheffield with more than 500 officials and volunteers working behind the scenes.
Jack Kish is a Team Northumbria performance analysis volunteer and will be supporting BUCS across the three days.
At the same time four members of Northumbria Sport's media team will be covering the action from every angle.
"Of course the emphasis is on the student athletes," said Northumbria sport services assistant Sarah Stephenson. "However, this weekend is also a golden opportunity for students who are part of our award-winning volunteer programme to stretch themselves in a new and challenging environment.
"We are committed to preparing them for the workplace and major BUCS events give our volunteers and interns an insider's view of what it takes to work in sport on a different scale altogether."
Northumbria will fancy their chances of making a splash in the BUCS long course swimming championships at Ponds Forge.
And the university will hope to be among the medals at the indoor athletics event across town at the English Institute For Sport (EIS).
Elsewhere Northumbria are tipped to pick up points in fencing (Graves Tennis Centre), judo (ICE Sheffield) and karate (Ponds Forge).