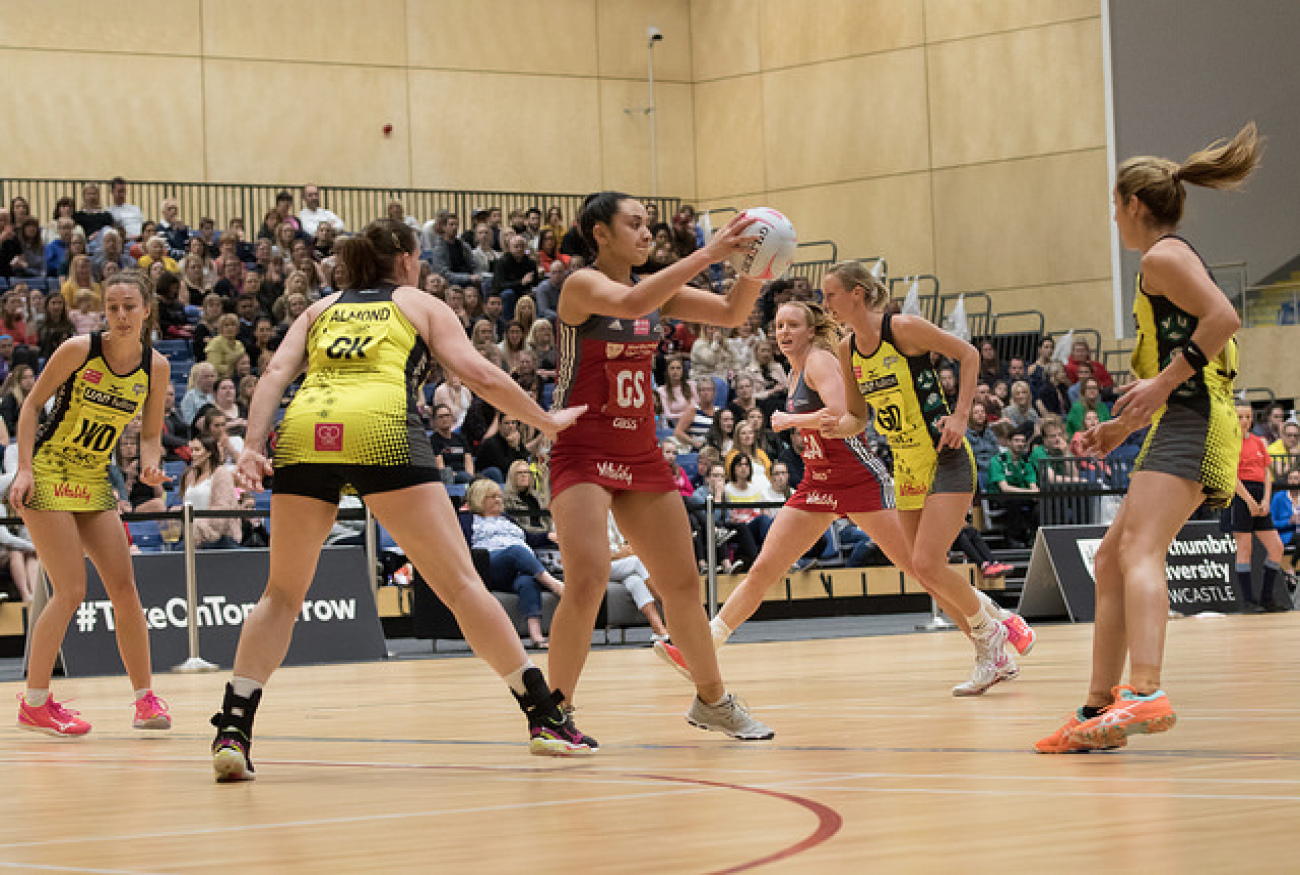 Team Northumbria were unfortunate to miss out on a second successive home victory as they slipped to a 58-51 defeat at the hands of third-placed Manchester Thunder in the Netball Super League.

Consistency was key at Sport Central and Karen Greig's side showed why they are amongst the best in the NSL this year with their sharp shooting and tight defence.

Thunder started the contest as they intended to finish, scoring three quick fire goals before TN even had a chance have an attack of their own.

Relentless scoring by Kathryn Turner ensued as the two-time Vitality Netball Super League winners capitalised on TN's poor form under the basket and opened up a four-point gap in the early stages.

TN gained that sought after consistency towards the end of the quarter but still ended the first period 13-8 down at Northumbria University.

And the second quarter started in similar fashion, with England Under 21 international Chiara Semple off target in the first few seconds before Thunder extended their lead to seven - seemingly leaving the Tynesiders with a mountain to climb.

But after winning their first home game of the year last week, the university side battled back to appease the loyal supporters - Ash Neal leading the girls with her direct passing display to come within a point of the visitors.

Truthfully, TN were unlucky not to tie the score at the half as they bounced one off the rim on the buzzer - a goal which would have capped-off an impressive second quarter from TeAroha Keenan's side.

Both teams came out all guns blazing in the second half with a fast-paced display of netball.

TN managed to win the increasingly physical conflict on court and got the crowd up on their feet with seconds remaining as Malawi international star Loreen Ngwira intercepted and Tasmin Moala levelled the score at the end of the third.

It was always going to be a high scoring tie against a team with one of the best offensive units in the league and anything could have happened in the final 15 minutes.

But Thunder managed to carry over their momentum throughout the final stage and get the job done.

Despite their loss TN can take courage from another top quality home performance which leads the team on to a trip to Bath a week on Monday to face the hosts live on Sky Sports.