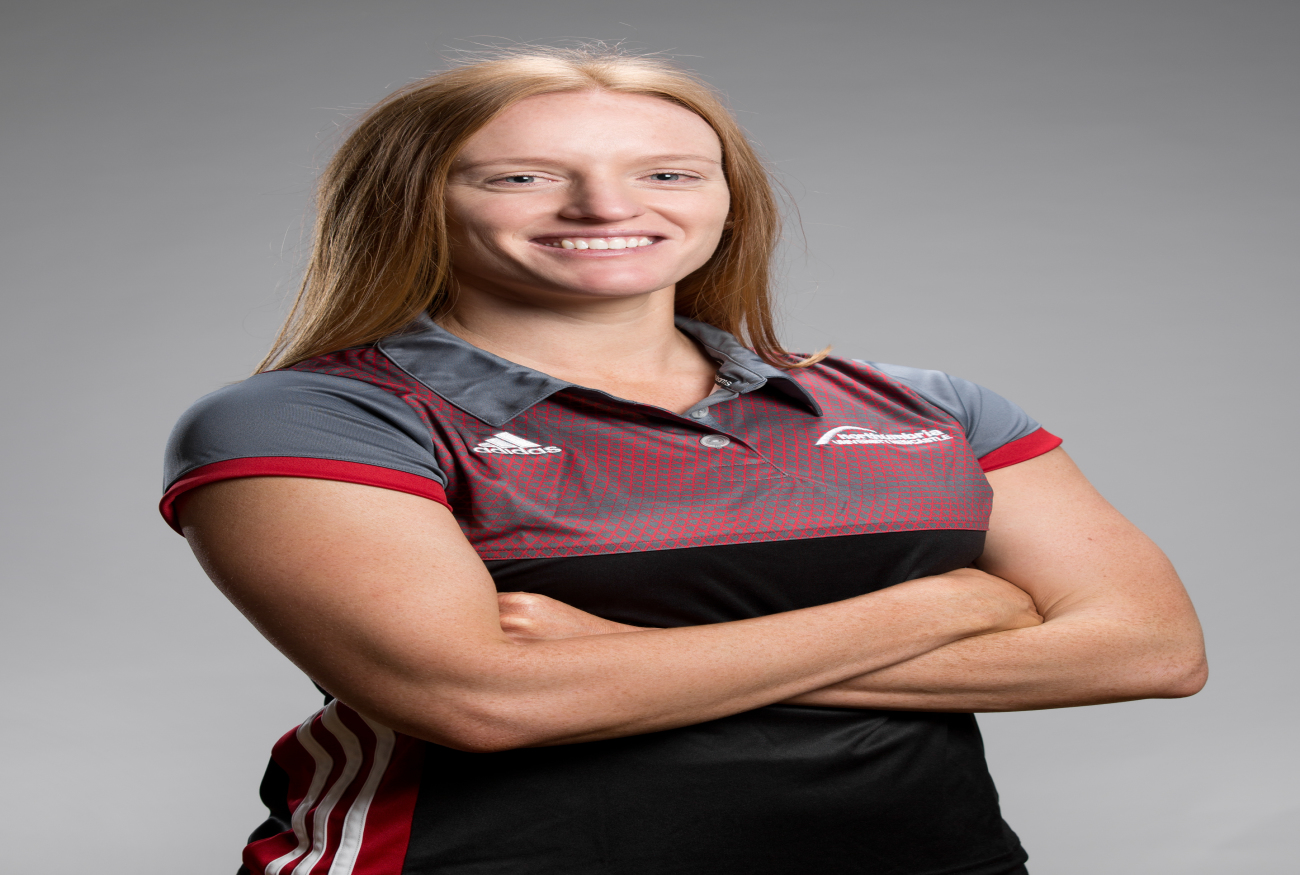 New captain Ash Neal is convinced Team Northumbria can spring a surprise by beating Team Bath in this weekend's Netball Superleague curtain-raiser.
And the experienced Aussie can't wait to watch Chiara Semple and Sophie Hankin develop an attacking partnership oozing potential.
Former West Coast Fever star Neal has been working with both shooters following her close-season move to Tyneside and believes the talented pair are primed for success.
"People forget just how young Chiara still is," she added at today's official TN media launch. "As a shooter you don't really reach maturity until you're 25 or 26 so Chi's still learning. As an attack-minded player I've been able to do a lot of work with her and see her up close and personal. She's a real talent and I'm looking forward to see her kick on this season."
Neal and Hankin became close colleagues and firm friends during their time together at Mavericks. And both have a point to prove after upping sticks and starting afresh on Tyneside.
"I challenged Sophie to step out of her bubble at Mavericks and make a move for the good of her career," added Neal. "And that was long before I even considered coming here. You could tell that she needed to get away from that situation – in the end it was holding her back.
"I'm so pleased that she's taken the plunge and joined TN. She's such an unpredictable player – with some attackers it's easy to identify their strengths and weaknesses and predict what they'll do week to week. With Sophie it's different. You just don't know what she'll bring to the table and that's a pain to play against."
TN head into their first competitive clash of 2018 buoyed by a brilliant away win at Sirens in their final pre-season friendly of the winter. Keenan took a below-strength side north of the border with close-season capture Loreen Ngwira due to arrive on Tyneside later this week. But TN still emerged as comfortable winners against a Sirens side featuring former Sport Central favourite Leah Kennedy.
"Before we played Sirens in our friendly I wouldn't have been able to make a call on how we'd compete against Bath on Saturday," added Neal. "But we went up there and gave a superb account of ourselves against a side that's very similar to Bath in so many respects.
"I think I've seen enough to suggest we have the team and the mentality to beat Bath in front of our own fans. Playing at Sport Central is a huge advantage and I'm sure they'd rather not be travelling up the North East on the opening weekend."
Tickets for Saturday's clash (6pm centre pass) are on sale at Sport Central reception or by clicking on the following link: www.northumbriasport.com/netball-superleague