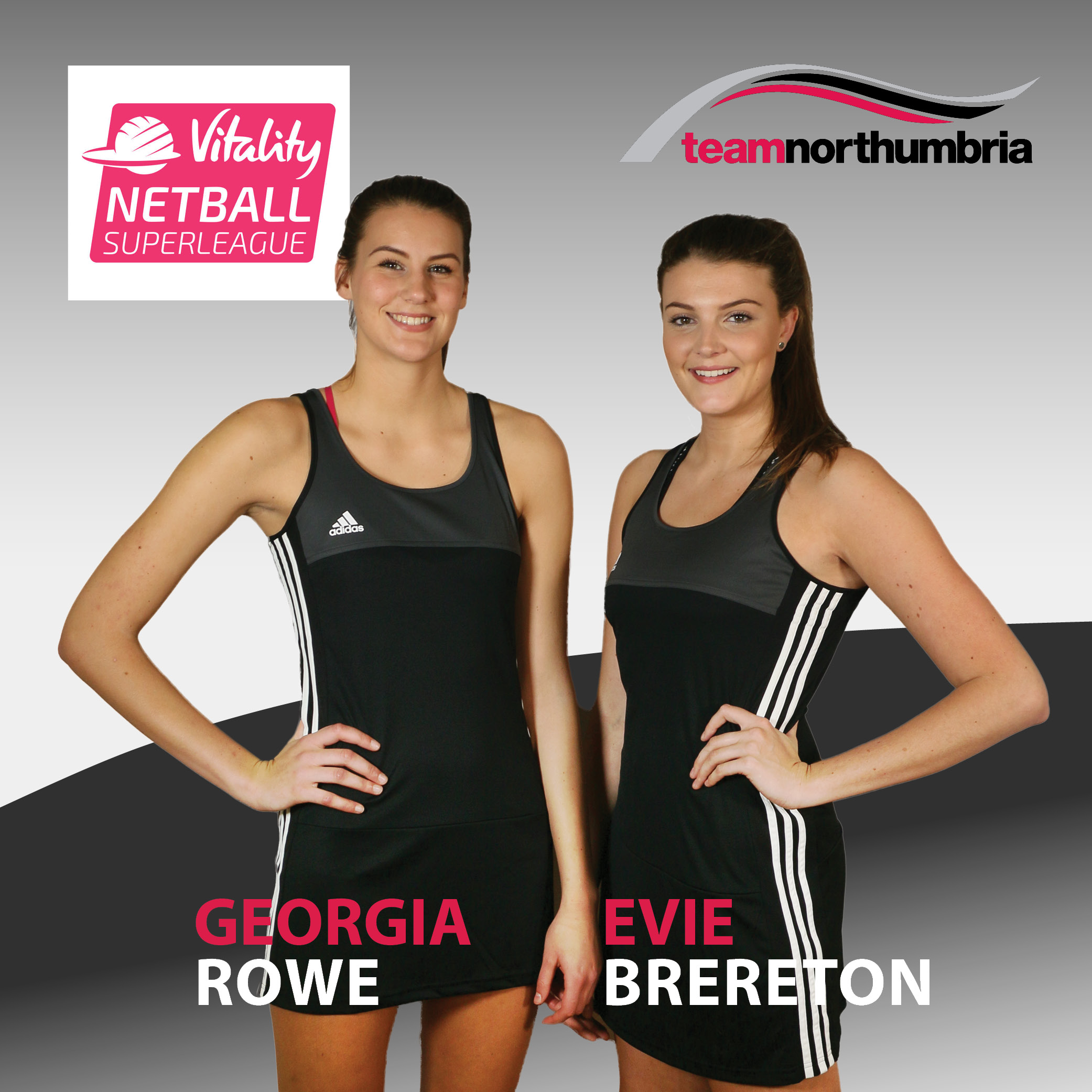 Team Northumbria have taken another step towards finalising their Netball Superleague roster after adding Evie Brereton to the Sport Central fold.
The defensive specialist will compete for court time with returnees Leah Kennedy and Tuaine Keenan after both players committed to TN last week.
And Brereton joins fellow Wales international Georgia Rowe as the Tynesiders continue to put their faith in emerging talent.
"I didn't even know that Georgia was coming to Team Northumbria when I agreed to sign but it's a great move for both of us," beamed Brereton.
"I'm really, really excited to get started at Sport Central and be part of the team. It's an added bonus that Georgia is already signed up!
"She is an incredibly accurate shooter and commands the circle. There's no way past her once she gets into position and I'm looking forward to some real battles in practice."
TN's Director of Netball Te Aroha Keenan has a reputation for blooding young stars and showcased her roster's huge potential throughout 2016.
The Kiwi playcaller shows no sign of changing that forward-thinking policy ahead of the new season.
And Brereton revealed her game has already improved under Keenan's expert tutelage.
"Te Aroha is a great coach and a coach who has really inspired me form the moment she talked to me about moving to Team Northumbria," she added.
"In the short space of time we've already had working together I really like what she does and the ways she works. She's already brought my game on
"TN really improved as a team last season and I admired their approach. They showed the kind of grit and determination that I can relate to. I liked what they did and how they went about their netball."
Brereton conceded she has a fight on her hands contesting court time with Kennedy and Keenan junior.
But she added: "I'm looking forward to working with Tuaine and Leah and I feel I can learn a lot from both of them as a defensive player.
"It's a great opportunity for me to train and play alongside two of the best young defensive players in the league.
"It's a really exciting time to be part of Team Northumbria. Te Aroha is putting together a young and ambitious squad and she has a reputation for identifying and developing talent. That's a huge draw for a young player like me."
Te Aroha Keenan said: "Evie and Georgia are like the tall book ends at TN - tallest in defence and tallest shooter.
"They are good friends and lovely girls and they're excited by this challenge.
"I first saw Evie playing for Leeds Beckett against Northumbria University firsts last year and I was impressed firstly with her stature and reach.
"She has since played for TN U21s at the U21 Showdown this year and proved her worth.
"She is committed to making the most of this opportunity and will be a great team player."