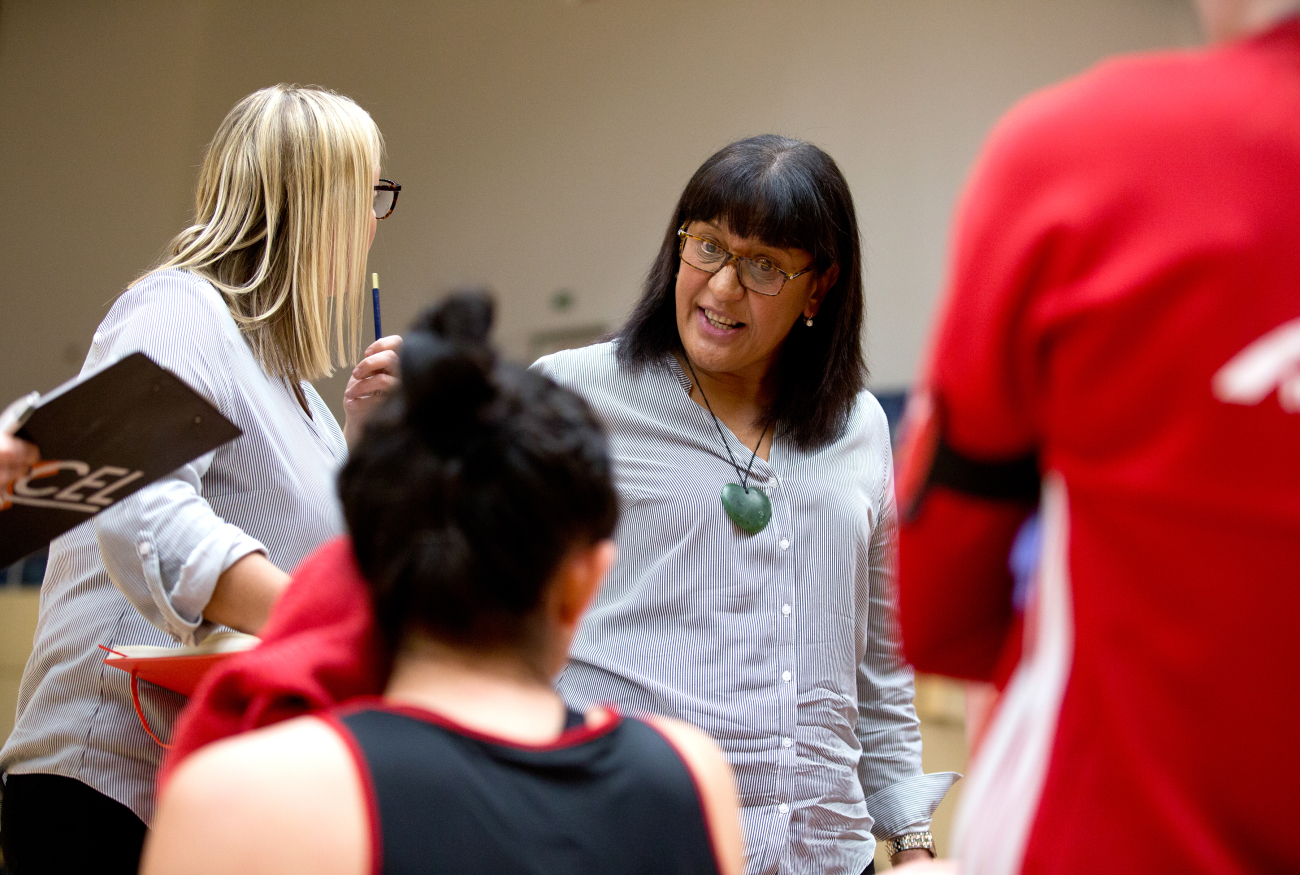 TeAroha Keenan has promised there will be no stone left unturned as Team Northumbria seek the answer to a winless start to the Netball Superleague season.
Saturday's 64-47 loss to fellow strugglers Surrey Storm was one of the worst results in franchise history.
And Keenan admitted her players were hurting after failing to take a positive week of training on to the Sport Central court.
"Mentally we need to toughen up and even at this stage of the season we're simply not communicating through the court," said the Kiwi playcaller.
"It's been suggested that the players aren't fit enough and that we tire too soon. I think the Surrey match debunked that theory as we improved each quarter.
"If it's not physical fitness then it must be a mental thing. My players need to be mentally stronger and put into practice what we talk about each week.
"It's more about the heart that's in this team right now. Too many heads dropped when we went down."
Keenan has five weeks to reflect on the worst possible start to TN's campaign as the Netball Superleague breaks for the Commonwealth Games.
New signing Loreen Ngwira, Scotland's Hayley Mulheron and Northern Ireland shooter Lisa Bowman will all head to Australia's Gold Coast to mix it with the world's best later this month.
But for their TN team-mates the hard work starts now with Keenan convinced she can get more out of a squad sapped of confidence.
"I'll give the players a short break but they should be under no illusions that when they come back we'll be working them harder than ever," added TN's coach.
"I don't think this season's done and dusted as far as we're concerned.
"I disagree that it's about as bad it gets right now.
"There's still plenty to play for and I will make that clear to the players.
"We are seven games into the season and most players have been given a chance to show what they can do and how they can work in different combinations.
"I know that they're jot feeling great about the position that we're in and I'd expect nothing less. But we are the only ones who can change that."
Ngwira endured a losing debut against a strong Surrey side that belied their own winless record from start to finish.
Storm won every quarter on Tyneside and moved off the bottom of the Superleague table in some style.
Ngwira – only the third Queens player to turn professional - was handed her first start alongside Toni Anderson in an all-new TN defence.
And Keenan paired Northern Ireland international Lisa Bowman with Sophie Hankin in attack as the hosts sought to put early pressure on struggling Storm.
But it was Surrey who looked hungrier for the victory in the opening exchanges as the Guildford-based franchise raced into a 9-3 lead.
TN had chances to trim the deficit and Bowman hit three unanswered goals to bring the hosts back into contention.
But Storm struck the last three goals of the quarter to take an 18-12 lead into the second period.
Keenan shuffled her offensive pack by moving skipper Ash Neal to goal attack and switching Francine Hall from centre to wing attack.
Emily Hollingworth slotted in at centre but Surrey continued to dominate at both ends of the court and led by as many as 12 late in the first half.
With 30 minutes to play TN faced the most important half of their NSL season with a seventh successive loss looming large.
And Keenan called on fellow Kiwis Chiara Semple and Tamsin Moala to freshen things up in attack as she sought some kind of reaction.
But the visitors sensed an opportunity to turn their own season around and with a comfortable lead continued to pile on the misery in front of the Sport Central faithful.
Surrey led 47-33 heading into the fourth quarter and any hopes of the hosts giving their Commonwealth Games contingent a winning send-off faded fast.