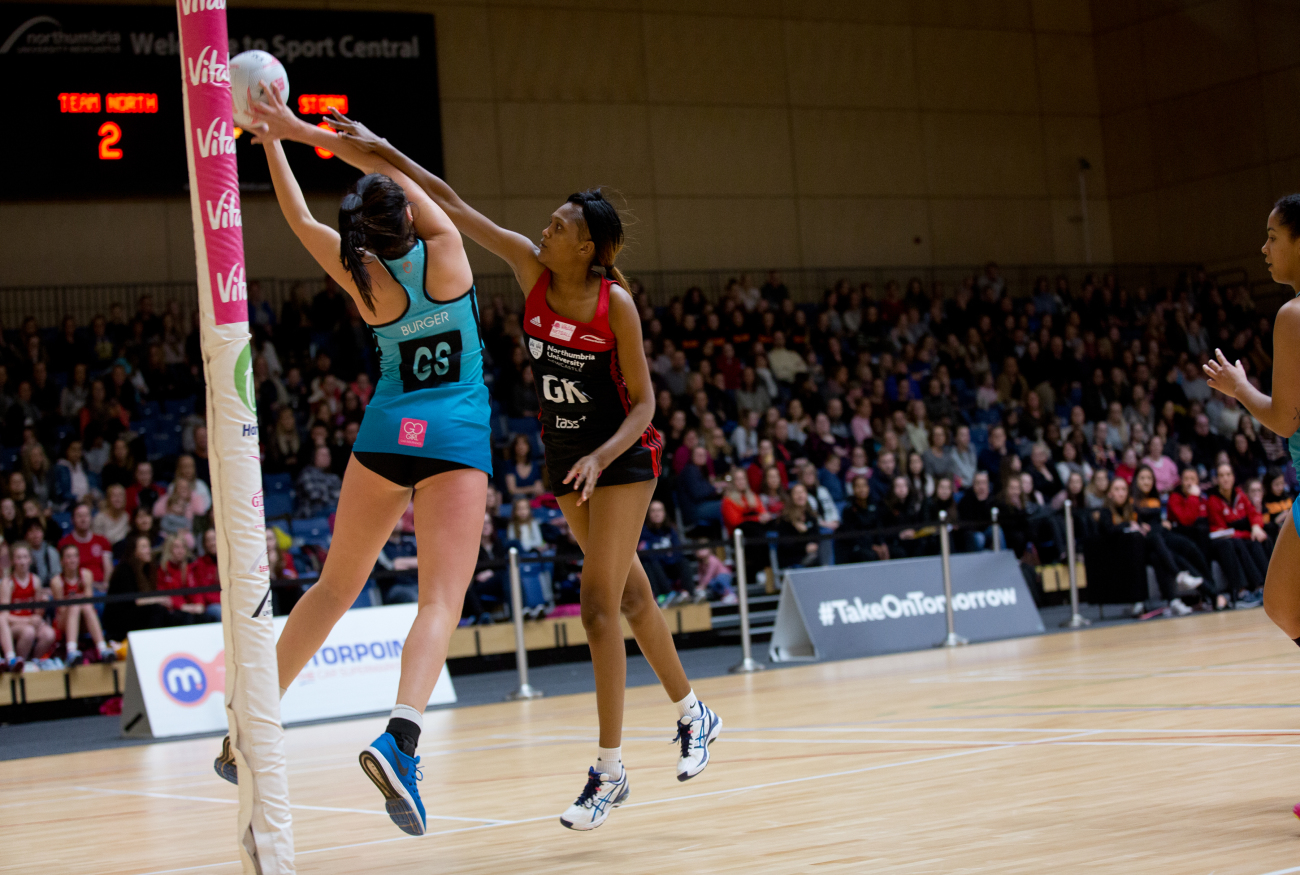 The Netball Superleague season starts now for Team Northumbria's Loreen Ngwira after the Malawi defender returned from the Commonwealth Games with one of the sport's biggest scalps.
If England's dramatic gold medal win against hosts and hot favourites Australia catapulted netball onto the back pages then the Gold Coast tournament was full of surprises.
And Malawi's shock win against New Zealand was one of the biggest – with Ngwira playing a key role in stifling the Silver Ferns.
"It was good to compete at the Commonwealth Games and I don't think anyone believed we would beat New Zealand," said TN's latest import.
"It was the first time we'd beaten them and it was big news back home.
"They went into the tournament as the second best team in the world and it was a big scalp for Malawi.
"After our defeat against Uganda we were very angry. We went in against the Silver Ferns determined to show that we were better than that.
"I think New Zealand felt the full backlash from a Malawi team that wanted to make a statement.
"We knew we could be competitive but towards the end of the match I think we were in disbelief that we had a chance to win.
"We had a lead and what we're good at is retaining possession. We just made sure they didn't get the ball back.
"In Africa netball is played at a slower pace and ball retention is everything. It's a different style to the netball they play in New Zealand or in England and it can frustrate our opponents."
Ngwira made her debut for TN just days before flying out for a holding camp with her national team last month prior to the Commonwealth Games.
But the hosts slipped to a seventh straight loss and head into the second half of the season as the only top flight team without a win.
Tonight's [Saturday] Sport Central clash against eighth-placed Severn Stars provides TeAroha Keenan's side with a chance to turn their campaign around.
And Ngwira is hoping returning defender Hayley Mulheron can take the positives from her own Commonwealth Games campaign as the pair seek to forge a new defensive partnership.
"The Scotland game was a surprise for us," she added. "We'd beaten them comfortably in the past and I think we were too complacent going into that game.
"It was a physical game and we didn't expect it to be so tough.
"Scotland could have won and when I saw Hayley [Mulheron] in tears at the end I went over to speak to her.
"I was happy that we'd managed to win the game but I knew how much Scotland and Hayley were hurting."
Mulheron missed last month's defeat to Surrey Storm after picking up a one-match suspension but the experienced defender enjoyed an outstanding tournament on the Gold Coast.
It was an event Ngwira will never forget but after last month's false start the African star is only focused on the future.
"The overall experience at the Commonwealths was fantastic," she added.
"I loved the Gold Coast and the sun was shining every day. At least I brought the good weather back to Newcastle!
"I feel I'm a better player for competing in the Commonwealths and now I need to show the TN fans what I'm capable of.
"I didn't have time to prepare for my first game but every day I train with my new team mates I feel more and more confident.
"They're telling me what I can and can't do in the Superleague and pointing out the differences between African and English netball.
"I'm learning fast and I'm convinced we're not far away from that first win.
"It feels great to be playing netball in England right now. The sport's profile is huge after the national team won gold at the Commonwealths and I'm hoping all the good things that happened on the Gold Coast can have a positive effect on TN."
Centre pass at Sport Central is 6pm with tickets available from main reception.