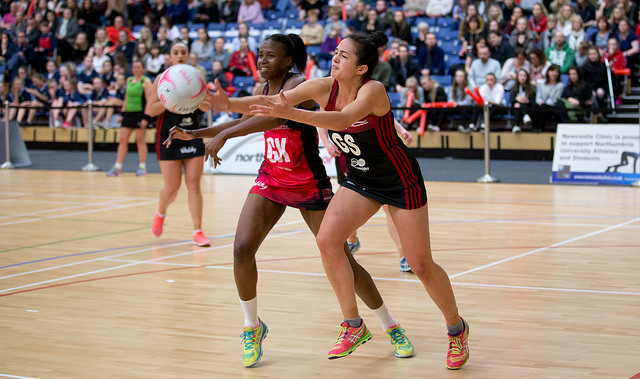 Tamsin Moala admitted Team Northumbria are striving for consistency across all four quarters as they prepare for Monday night's crunch clash against Manchester Thunder.
Both sides are desperate for the victory with the Sky Sports cameras rolling into Sport Central.
And Netball Superleague rookie Moala said: "I think we just need to focus on our consistency -especially in the moments where it matters.
"We do that in spell but of course we have to be able to do that throughout the whole game."
Moala and Georgia Rowe have partnered first choice shooter Chiara Semple this season with both players offering a different option in the circle.
Both played against Sirens on Monday and Moala added: "It was disappointing not to win but I thought we picked it up in the second half and came out firing.
"We just need to clear a few things up and execute our chances better when we face Manchester.
"I think we did have some really good moments of play against Sirens but it wasn't enough.
"There were definitely phases where the ball went through the court really well which was probably the main positive for us and something we want to repeat.
"Credit to Sirens for how they played - they held position with the ball and rotated well around the circle."
TN host Manchester from 7.45pm on Monday with tickets still available from Sport Central reception.