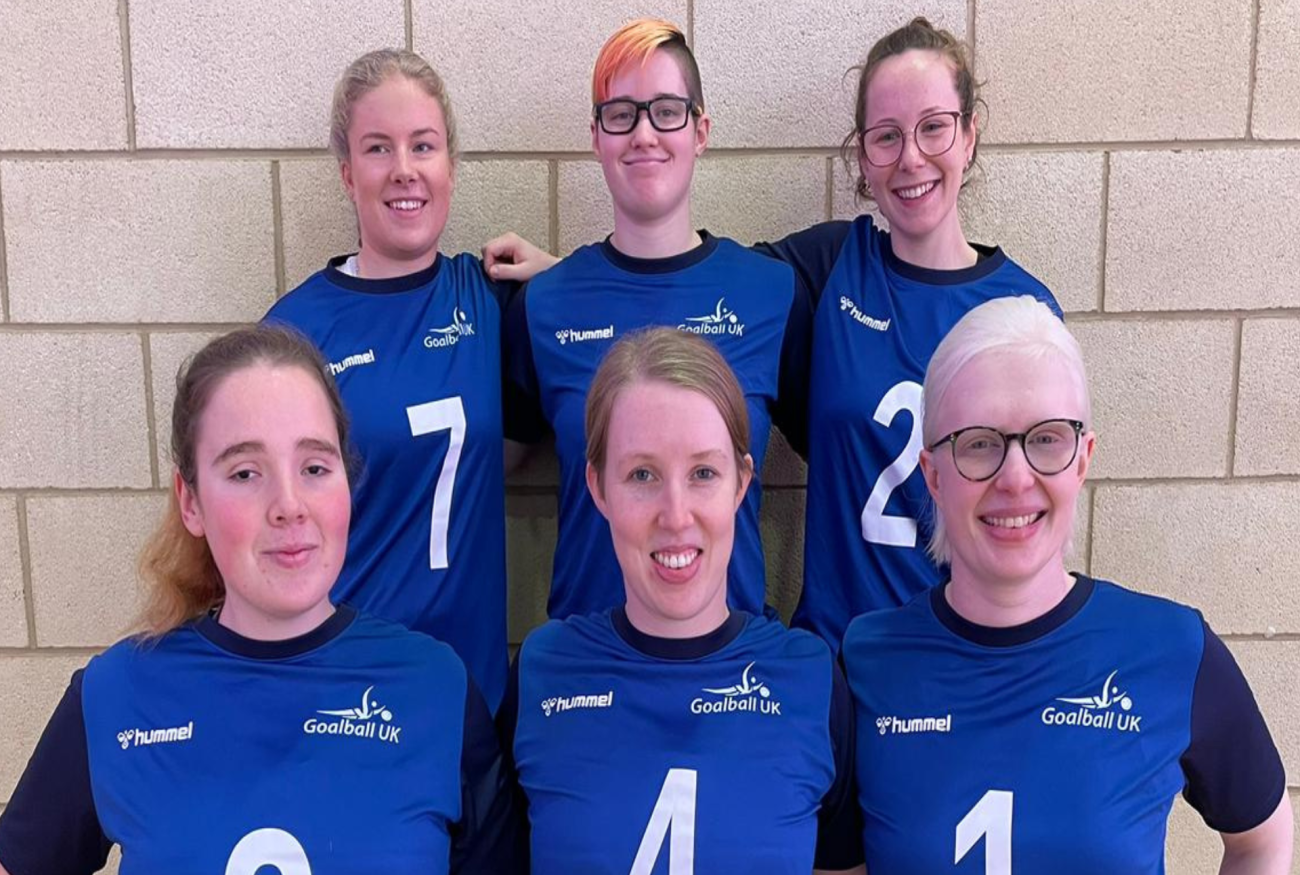 With the 2024 Paralympic games on the horizon, the GB Women's Goalball team looks ahead to the upcoming IBSA Goalball World Championships with this being one of three qualifying events for the 2024 Paralympic games in Paris. Occupational therapist student Lois Turner has been selected as part of the starting lineup alongside six other para-athletes. The team will travel to Portugal this month and face tough competition from across the globe in a battle for qualification into the Paris 2024 Paralympic games.
Goalball is a unique team sport played on a tactile court with a three-a-side format. The aim of the game is to score goals into the opposing net, but all players wear blackout eyeshades so they have total reliance on their senses such as touch and sound. The goalball itself weighs 1kg and has two bells inside of it so that players can hear it.
Lois already competes at a high standard, representing both the Northern Allstars and the Queen Bees who are the first all-women's team to compete in the Goalball UK Super League. Being involved in the sport has allowed Lois to gain lots of skills on and off the pitch and it is something she is extremely passionate about:
"Goalball is an amazing sport that brings so many people together to gain lots of skills (visually impaired or not). Whilst also allowing all visually impaired people to be on an equal playing field, with the opportunity to challenge yourself to achieve big things."
Having a passion for the sport heightens her excitement for the upcoming World Championships, and she can't wait to get stuck into the competition:
"I'm super excited to be representing Great Britain at the world championships. It is one of 3 great opportunities for us to qualify for the Paralympics in Paris 2024. We have several great opportunities to qualify for the Paralympics and I'm confident that the whole team is working as hard as possible to make that possible on its own is super exciting."
Lois alongside the team have their first round of the tournament on Thursday 8th December against Brazil, so Northumbria is routing for them all and can't wait to see them progress through the rounds with success in Portugal. Go for it girls!