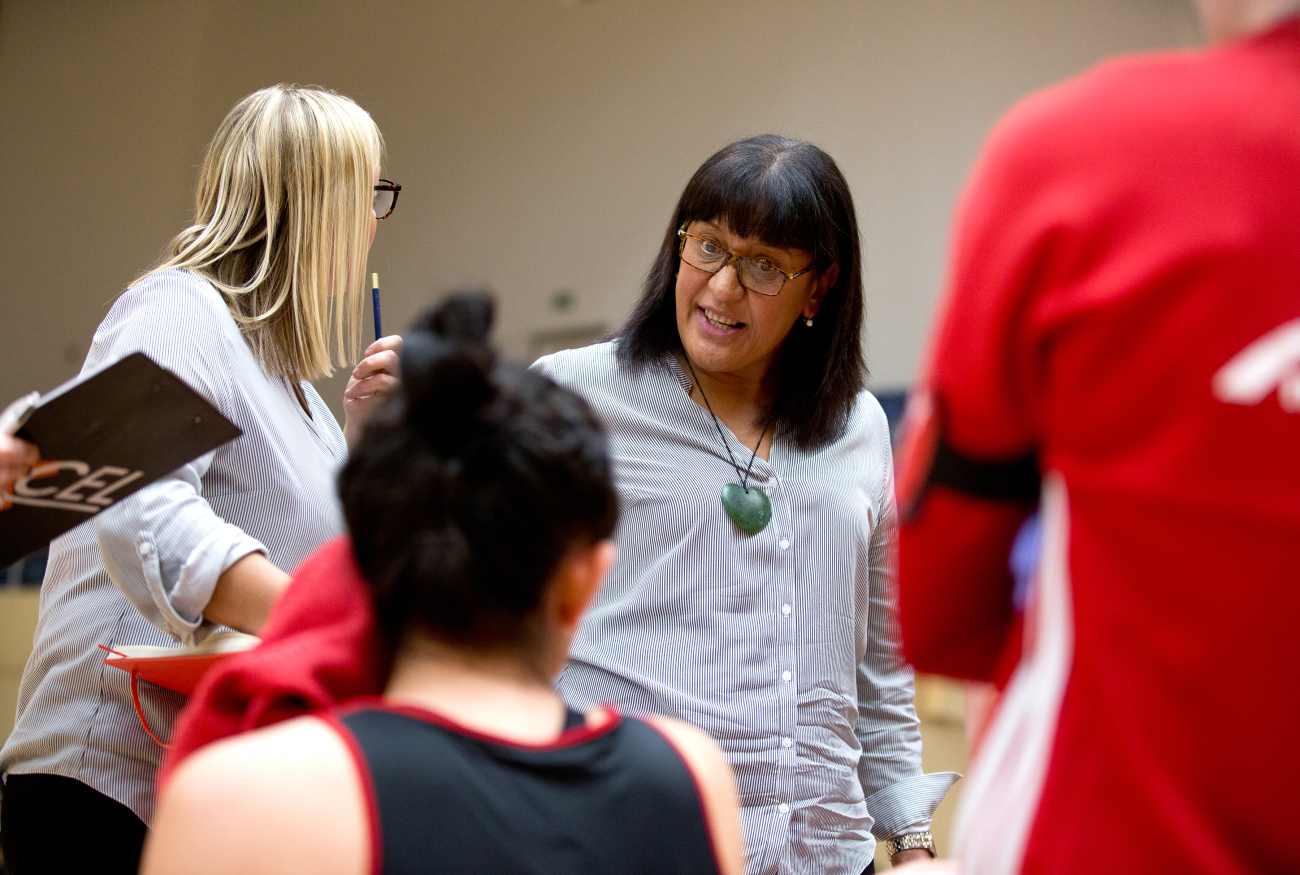 TeAroha Keenan is looking for clinical finishing across four quarters as Team Northumbria go in search of a first Netball Superleague win of the season against Loughborough Lightning tonight.
The East Midlanders head to Sport Central on the back of an opening weekend victory against Leah Kennedy's UWS Sirens.
And Keenan is expecting another feisty affair following TN's bruising battle with Team Bath.
"Loughborough are exactly the same as Bath in terms of their physicality but they're a younger team," she added.
"They have a very physical defence and they've brought in the Jamaican Shamera Sterling to strengthen that area.
"We'll have to work harder than ever to get the ball into the circle and make the most of our chances when they come. We need to be more clinical than we were in the second half last weekend.
"In the first half we were moving the ball quickly and we went into the break with some momentum.
"I kept the same line that had played so well in the second period. For some reason we just weren't as clinical in the third.
"We proved we could match Bath physically but maybe they just had too much versatility across the court."
Increasing TN's on-court options is uppermost in the mind of Keenan as the club continues to monitor the situation surrounding close-season target Loreen Ngwira.
TN named Ngwira in their Superleague squad last month but a player who shot to prominence during the 2017 Test series against England had her visa application rejected.
And following the departure of England international Kennedy and a long-term injury to Tuaine Keenan, defence is the focus for Keenan.
"We're limited with our changes at both ends of the court," she admitted.
"Attacking-wise Lisa Bowman isn't here and we don't have too many defensive options.
"Loreen was given 28 days to appeal against her visa rejection last week but we need to move before then. And we will.
"I won't allow the situation to drag on for another three weeks as we can't afford to lose more ground."
On a positive note Scotland international Hayley Mulheron was a rock at the back for TN throughout last weekend's season opener against Bath.
The hosts lost out against their Superleague rivals following a lacklustre third period but the veteran defender was outstanding on her return to Sport Central.
And only a late ejection soured the start of Muelheron's second spell on Tyneside.
"Hayley is a real asset and should make a difference to our defence," added Keenan. "She was bitterly disappointed to be sent off for the first time in her career last weekend but Hayley is not the kind of player to shirk a challenge.
"If the game becomes confrontational she will hold her own. There's no doubt about that."
Tonight's first centre pass in 6pm with tickets are still on sale from Sport Central reception.