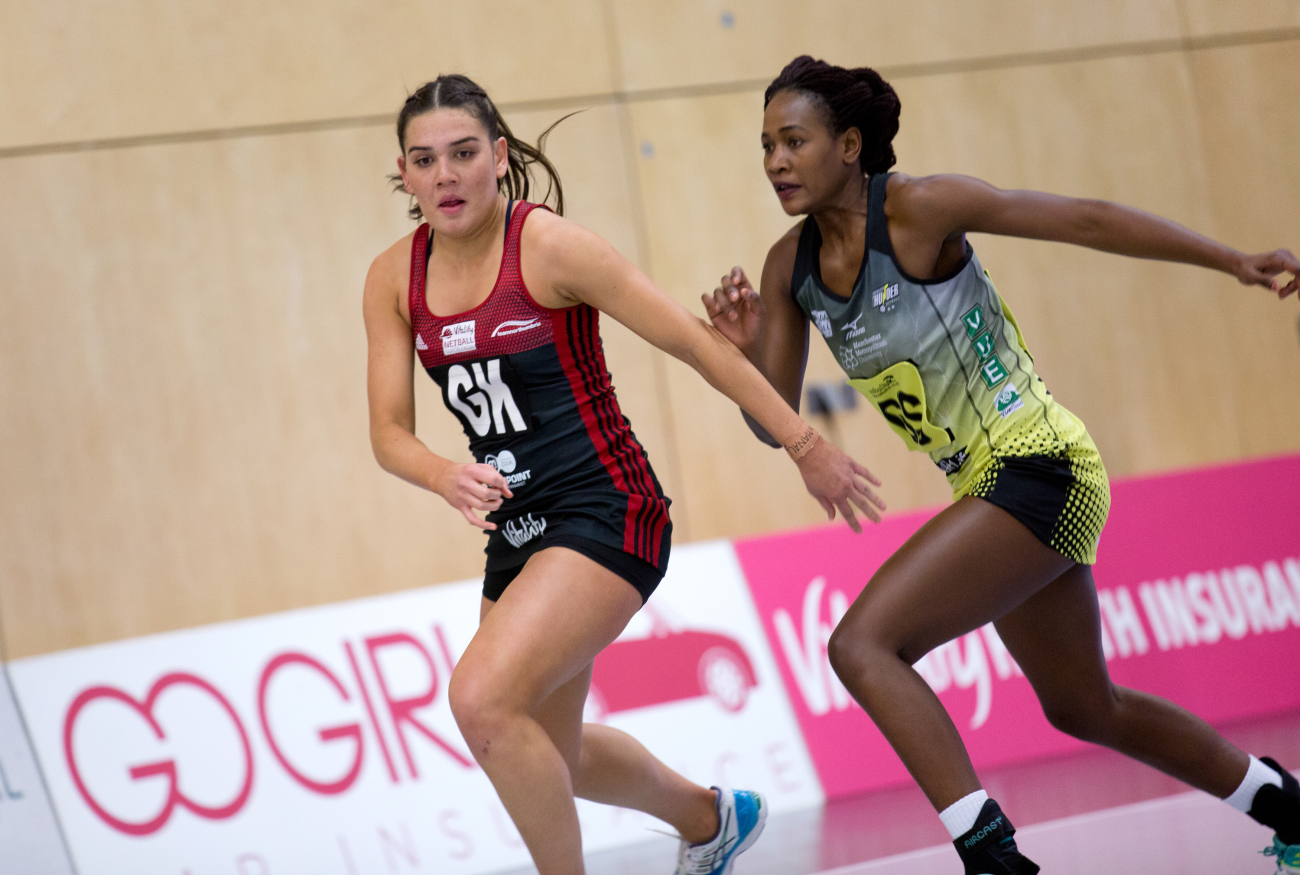 Tuaine Keenan has set her sights on a summer return after beginning the long road to recovery following surgery to fix a ruptured Achilles.
And the optimistic Kiwi is convinced replacement Loreen Ngwira can fill a gap in defence after welcoming the Malawi star to Tyneside last month.
Team Northumbria's NSL star Keenan suffered her injury in November and was operated on immediately.
Having enjoyed Christmas back home in New Zealand she had her 'moonboot' removed this week and begins the rehabilitation process today.
"It was great to get home and have a break," said Keenan. "Now it's a case of knuckling down and getting on with my rehab.
"Realistically the recovery time from an injury like this is five to six months so I'm hoping to be back this summer. But I've never been injured - and never had a serious injury like this - so it's new territory for me.
"Right now I feel really positive. When I first suffered the injury it was pretty devastating. I was in a cast for a couple of weeks and that's when I was at my lowest point.
"But now that I'm starting my actual rehabilitation I feel like I'm making progress.
"I feel good. I've come to terms with the fact that I've been replaced in the NSL squad but I intend to play a full part encouraging the girls from the sidelines."
Ngwira shot to the attention of TN coach TeAroha Keenan before Christmas after starring for the Malawi Queens against England in the autumn Test series.
And the feisty defender (who can also play as goal shooter) looks like a ready made replacement for no-nonsense Keenan Jnr.
"It was good that Loreen managed to come over before Christmas so I could get to see her play," added Tuaine Keenan.
"She seemed to slot in straight away and we're all looking forward to her coming back.
"We watched Loreen in the recent series against England and I was really impressed. She's a good player and has that X Factor that I really like. I like her style and the fact that she's prepared to test the boundaries. In spite of her international reputation she's still a bit of an unknown quantity and I'm not sure that our NSL rivals will know what to expect."
TN open their NSL account at home to Team Bath on Saturday February 10. Tickets are on sale now.