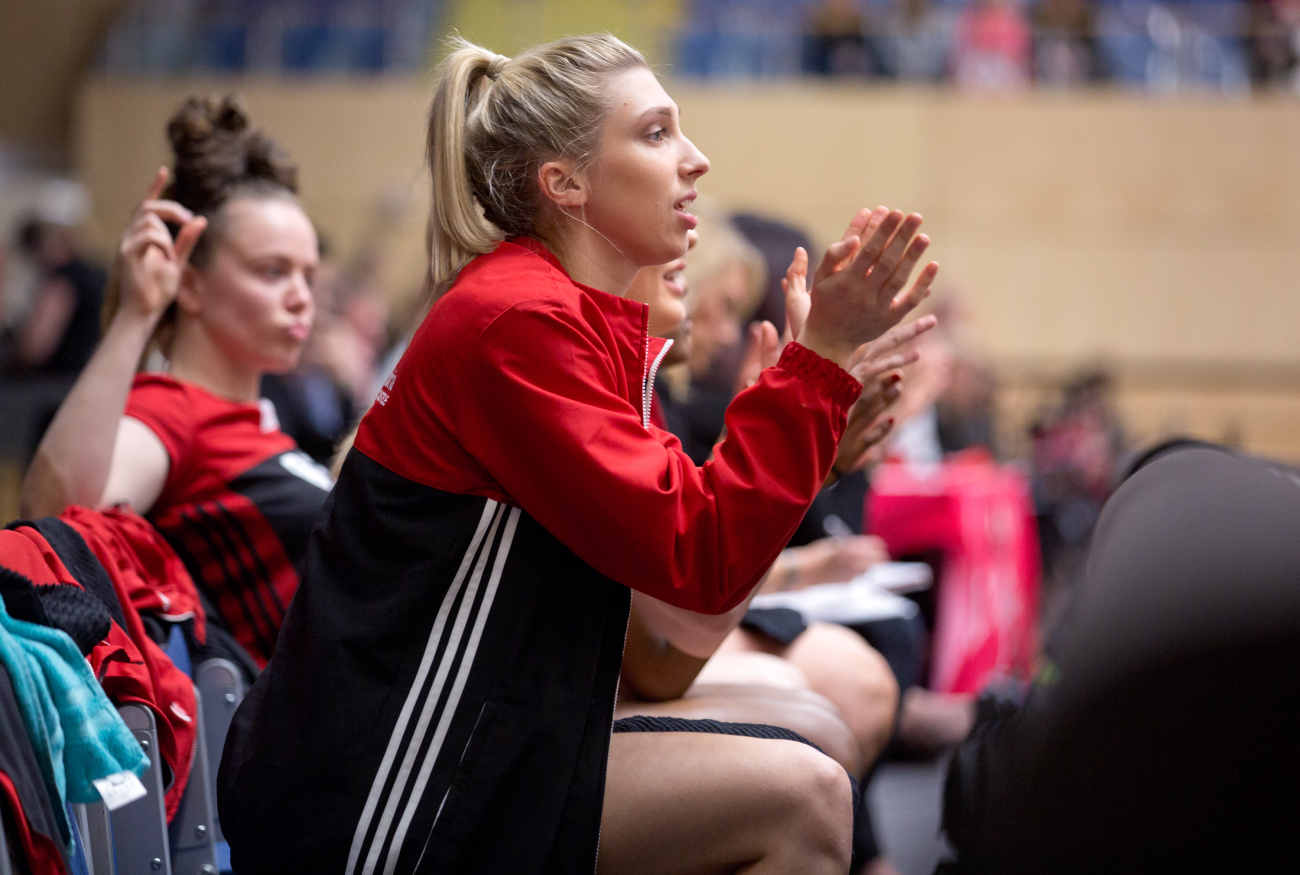 ​Emily Hollingworth has been handed the chance to end an injury-hit campaign on a high after sealing a place on the Team Northumbria bench ahead of tonight's [Saturday] Netball Superleague clash against Wasps.
The centre court star has been struggling with a knee problem for several weeks but is desperate to play her part in the final fixture of 2018.
And TN coach TeAroha Keenan looks set to hand Hollingworth her opportunity as the reigning champions hit Sport Central.
"Emily will be on the bench and we'll see how it goes," said Keenan. "We're missing Lisa Bowman this weekend but Alice Currie comes into contention.
"Wasps will be a very tough game for us but we want to finish the season with a strong performance.
"This is the last chance for the girls to get out there in front of the Sport Central fans and show what they can do."
Currie was named as one of the three reserves when England named their Under 17 squad earlier this year.
And the talented teenager has been one of TN's training partners throughout 2018.
Currie has been named in three Superleague squads this season and Keenan added: "I'm hoping to give Alice some court time.
"She has worked really hard this season and deserves her chance."
Wasps lead the Superleague table heading into the final week of regular season fixtures and are already guaranteed a playoff semi-final spot.
But coach Tamsin Greenway is refusing to allow complacency to creep into the camp ahead of tonight's clash (6pm centre pass).
"I've got to be happy with the situation we are in right now," she said. "We've only got one league game left to play and we're sitting comfortably at the top of the league.
"But there is no complacency from us. At the end of the day it's about how you perform when it really matters."
Wasps beat TN 74-38 at the Ricoh Arena earlier this season and Greenway is looking for another impressive performance in the reverse fixture.
"It was the resilience in the team that impressed me last time out," she added. "We showed just how good we can be and we want to show that again when we take on Team Northumbria.
"We have a very deep squad and that will benefit us at this stage of the season, as we have a lot of different combinations and changes we can make.
"Our young stars have been exceptional this season but our experienced players will be vital now. Everything is magnified and experience will count for everything when we hit the semi-finals."