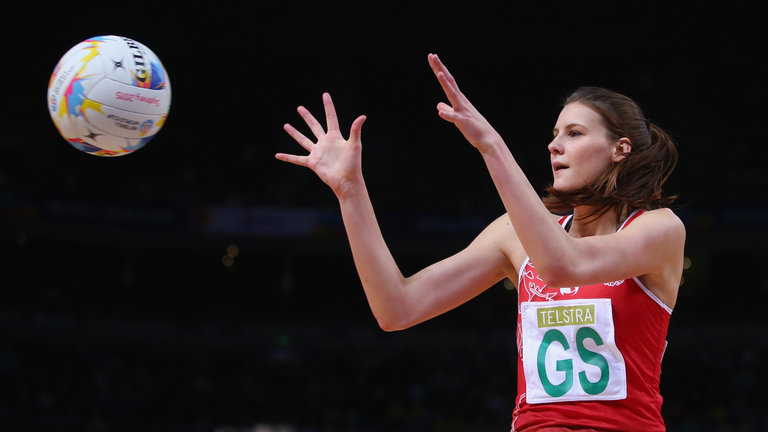 Shooting star Georgia Rowe has joined Team Northumbria ahead of the 2017 Netball Superleague season as Te Aroha Keenan's new-look roster starts to take shape.
The Welsh international has swapped the Celtic Dragons for Sport Central in a move that looks set to breathe new life into the TN attack.
And Keenan – who is no stranger to giving players with potential their big chance – can already see signs that Rowe is ready to make a significant impact on Tyneside.
"Georgia has moved north and has already settled in well at training," said TN's Kiwi playcaller.
"This is a big move for Georgia but her relationship with Chiara [Semple] has already blossomed and this will be necessary going forward into the league season.
"What has impressed is her shooting accuracy and strength for a 1.96cm tall player.
"Georgia has a steely determination which will fit well within the culture we are developing within this squad."
Semple made a massive impact in a TN dress during her first Superleague campaign – despite missing the start of the season as a result of passport problems.
And one of the top flight's star performers will continue her rapid rise at this week's Netball Europe Youth Championship in Cardiff.
Dual national Semple will represent England Under 21s at an event that doubles up as a World Youth Championship qualifier ahead of Botswana 2017.
And Keenan added: "It's great to see Chiara back at Northumbria for a second year.
"With shooting percentages in the high 80s last season the feature was her confidence to take shots from the edge of the circle.
"She will hone her skills getting experience at the U21 Europeans and I'm very excited to see how her partnership with Georgia can develop."
Semple's fellow Northumbria returnee Emily Hollingworth has also been named in the England Under 21 squad ahead of clashes against Northern Ireland, Scotland and hosts Wales.
Emily Perry will lead the team as Head Coach and will be joined by Denise Ellis as Assistant Coach. This coaching team has been confirmed as the permanent support for the young Roses.
At the conclusion of the Netball Europe tournament, the England Under 21 squad will be reduced as the focus turns to the tournament in Botswana next summer. The updated squad will be confirmed on Monday 10th October.
England U21 fixtures at Netball Europe
Friday 7th October – England vs Northern Ireland, 8pm
Saturday 8th October – England vs Scotland, 2pm
Sunday 9th October – England v Wales, 12pm
The athletes selected to compete at Netball Europe U21s in October 7-9 2016 are as follows;
Imogen Allison, Summer Artman, Amy Carter, Amy Clinton, Rhea Dixon, George Fisher, Emily Hollingworth, Rebecca Hoult, Gabriella Marshall, Razia Quashie, Chiara Semple, Francesca Williams