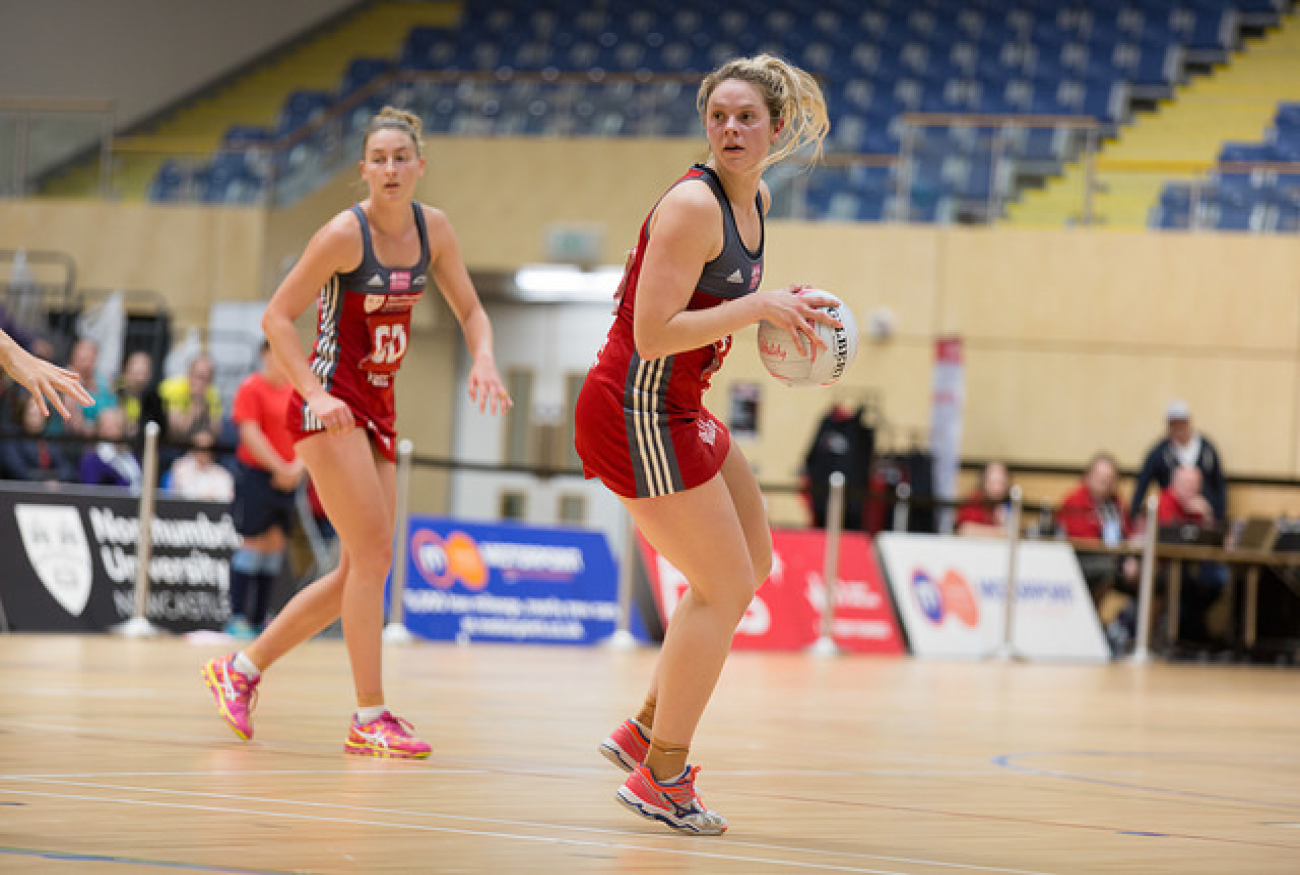 Team Northumbria slayed Celtic Dragons with a convincing 58-47 victory at Northumbria University on Saturday night to make it two wins in two over Wales' premier franchise.

Ash Neal won the battle of the Superleague siblings against sister Kyra Jones - owning the centre court in a vital game at the bottom of the NSL.

Dragons are the lowest scoring team in the league but the visitors got off to a good start - scoring straight from the centre pass to state an early intent.

A close contest ensued with both teams ruthless underneath the net and relentless in attack.

This led to a one-point lead in the first quarter in the favour of the Tynesiders, who looked full of confidence with the prospect of opening up a three-point gap at the bottom with a win.

Dragons initiated the scoring again in the second quarter but a fast-paced display of netball seemed to work in TN's favour as Hayley Mulheron and Lauren Ngwira mopped up with the interceptions.

The North East team went on to dominate the next few minutes, letting loose with a fantastic offensive display - TN's New Zealand duo Chiara Semple and Tamsin Moala linking up brilliantly to create a nine-point lead in a matter of minutes.

TeAroha Keenan's side went into the break 30-23 ahead - setting the team up to push on in the second half.

The pace seemed to slow down in the penultimate quarter and Julie Hornweg's half time talk clearly had an affect on the Dragons' style of play as they descended upon the TN goal.

Consistency was the gateway to a comeback and Dragons certainly looked as if they had found the key with sharp shooting from former TN favourite Georgia Rowe.

But they met their match against a resilient TN side who equalled the Cardiff club in all areas and saw the quarter out 43-33.

An inspired TN team went full throttle in the final quarter, scoring 15 points on their way to their third win of 2018 in front of the Sport Central faithful.

With just three games remaining of the regular season, TN now have a chance to improve on last year's ninth place with the Dragons win putting them level on points with UWS Sirens and hot on the heels of Surrey Storm.