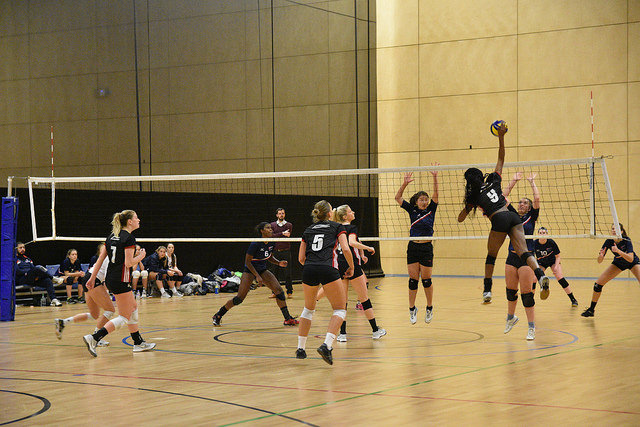 With so many wins on the board it is difficult to pick a handful to round up but we will start with our Ones to Watch.
This week all of the Ones to Watch were female teams to complement This BUCS Girl Can week.
The first fixture was W1 Hockey at Coach Lane…a huge fixture for the girls who were up against a Leeds University side relegated from Prem A last season.
In an intense and extremely competitive game, the team fought until the very end to come from 2-1 down to win 4-3 and leapfrog Leeds in the table.
The next focus fixture was W1 Rugby Union who were at home to Leeds Beckett. The rugby team always puts in a great performance but yesterday seemed on another level as they beat Leeds Beckett 70-0…a clean sheet and huge scoreline!
Last but not least for the Ones to Watch were the W1 Volleyball who took on local rivals Newcastle. The girls did not disappoint and with an easy 3-0 win they continue on their unbeaten run this season.
Other women's results of note were Fencing who won their first fixture of the season, Lacrosse who beat Durham with a huge 16-2 score line, W2 Football who finished with a phenomenal 14-1 win against Hull and W1 Netball who beat Worcester 58-40. Great wins all round for our female teams…This NORTH Girl Can!
A huge congratulations must also go to the M1 Rugby Union side who put in an amazing performance away at Bath to get their first win in their BUCS Super Rugby league. This was the second time TN had played Bath and they had everything to play for after losing 38-17 in their first game. Bath started strong and took an early 7-3 lead. However, a converted try from Charlie Parkhouse gave TN a lead at half-time and Aedan Moloney's try in the second half cemented the win for Northumbria. Well done to Darren and the team!