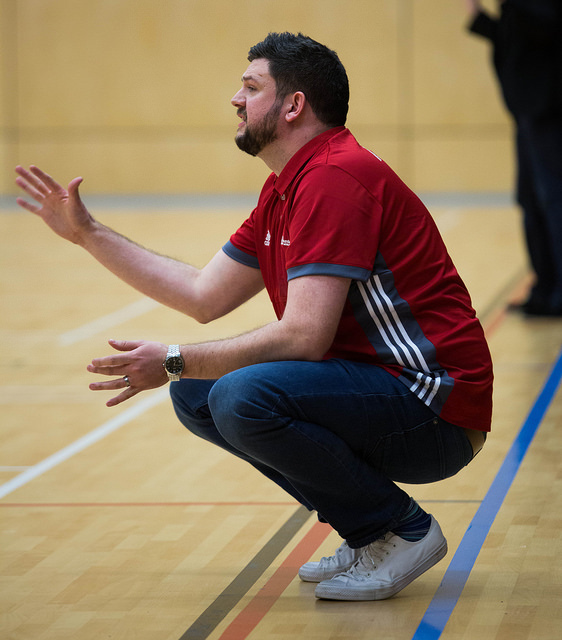 Northumbria University M1 basketball took on their city rivals Newcastle University Knights and delivered a dominant performance at Sport Central.
Northumbria were on top from beginning to end, not letting Newcastle get ahead at any point leading to a 79-59 victory. The performance oozed confidence with the Northumbria team executing sleek and precise plays.
"It was a solid performance from start to finish," said head coach Marc Steutel. "I thought the guys were smart tonight. They executed plays pretty well and shared the ball well.
"It wasn't an outstanding performance but a solid performance nonetheless."
The 20-point margin giving Northumbria the win in this game may not seem outstanding in comparison to their 101-66 win over Leeds Beckett earlier in the season.
But it does extend Steutel's in form team's winning streak to five in the Premier North League.
Coach Steutel had praise for the impressive team performance as a whole but also for a couple of players that he thought stood out and made a significant impact on the game.
"I liked Manny Kabengele's energy tonight and I thought Troy Baugh was good," added Steutel. "He had one of his best games in recent weeks tonight. Overall it was a sound team effort."
Steutel's team stand firmly at the top of the table with 15 points ahead of Durham and Loughborough - due to an impressive 107-point goal difference.
Northumbria will be looking to take their winning momentum into their next fixture before the Christmas break as they take on Loughborough away from home next week - another team battling for the top spot of the Premier North League.
Johnathan Ramsay