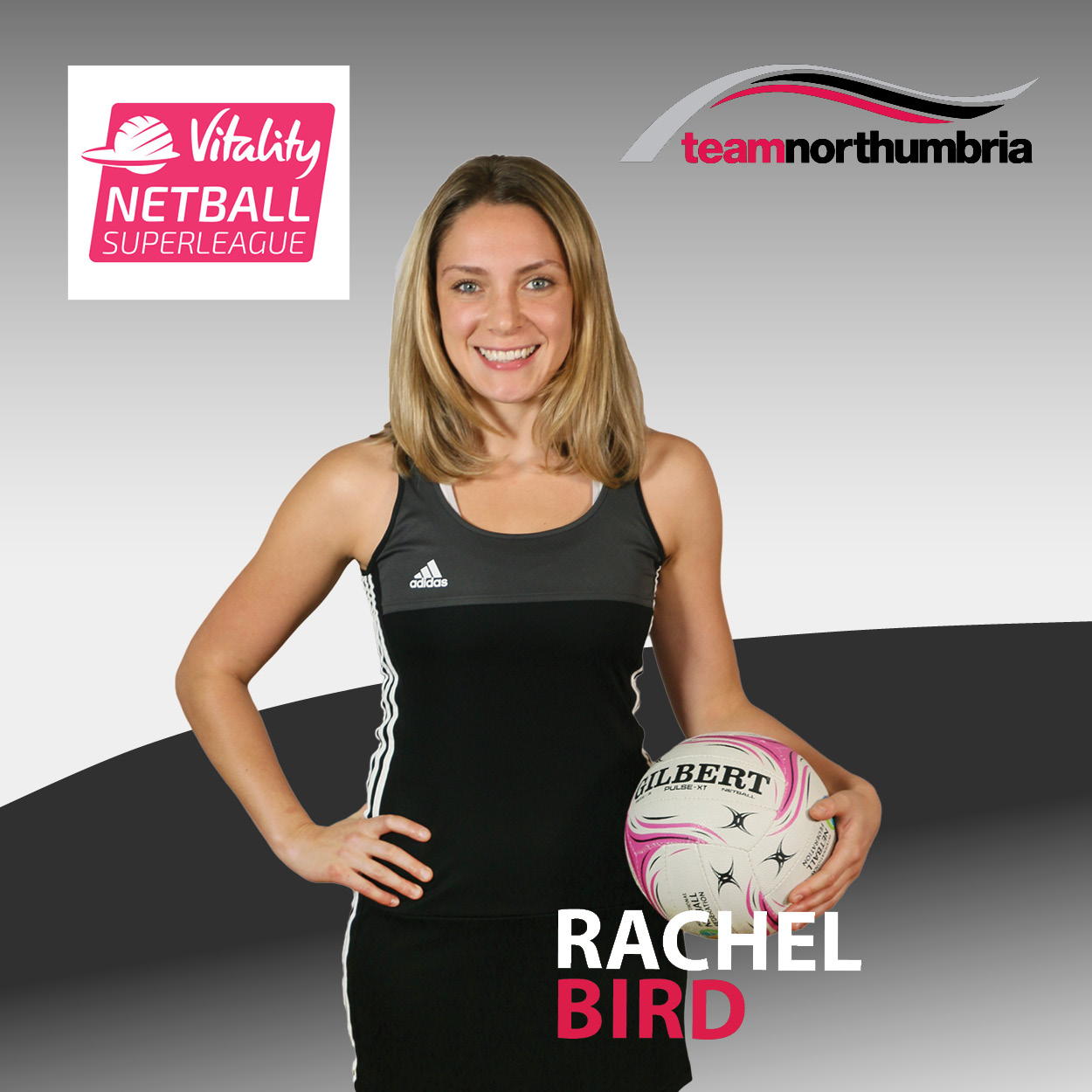 Team Northumbria hope a local hero can be the centre of attention this season after the Tynesiders swooped to sign Rachel Bird.
The Newcastle-based pharmacist is well known in the North East and plays her club netball for Riverside.
But after graduating from Sunderland University last year the 25-year-old has been offered a tilt at Superleague glory by TN's director of netball Te Aroha Keenan.
"I've been focusing on my career and making sure I got through my pharmacy degree," explained centre Bird. "I always played netball but didn't feel I could commit the time to play at the highest level.
"I've been a Team Northumbria season ticket holder in the past so to go from watching in the stands to playing on the court is an exciting prospect.
"Te asked me to come along to the trials after watching me play for Riverside. It felt great to get the invitation but I didn't expect too much."
Bird impressed and will line-up for TN in 2017 as one of the older members of a squad rich in potential.
"I'm only 25 but in terms of the squad that Te is putting together that makes me one of the more experienced players," she added. "Of course I'm new to the Superleague but I do have plenty of experience of netball and I'll be happy to pass that on to the younger players."
Keenan hopes Bird can inspire the next generation of players from Tyneside and Wearside to chase their dreams and make the Superleague grade.
"I'm aware that there haven't been too many players from the Newcastle and Sunderland area who have been able to make an impact for TN at Superleague level and that's my aim," she added.
"It's important for the kids playing netball in this area to see that it is possible to play for their hometown team. If TN need a local role model then I'd like to think I could be that player in time.
"I know Te is really keen to tap into the region's talent and work with the clubs across the North East to create a pathway that gives young players here the best possible chance to progress."
Bird is under no illusions that the step up from club netball to the top flight will require an extra level of commitment and focus.
But she added: "The intention is to juggle my career in pharmacy with Superleague netball. "Both my employer and Te are reasonably flexible and so I'm hoping I can give Superleague a really good go this season."