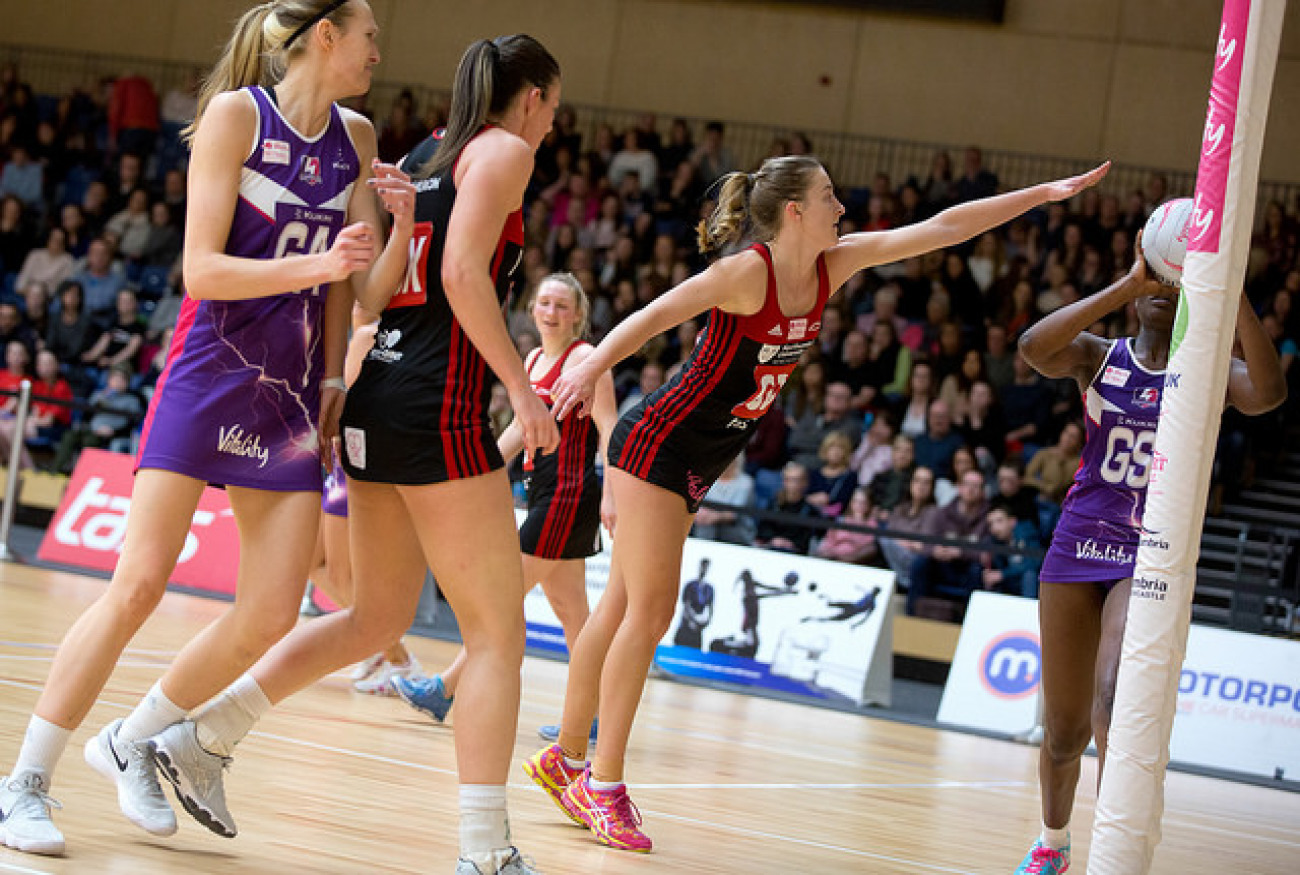 Netball Superleague rookie Toni Anderson and fellow Aussie Ash Neal insist Team Northumbria can make an impact in the top flight this season – just as soon as they can settle their third quarter nerves.
Impressive first halves against Bath and Loughborough failed to lay the foundation for homecourt wins.
But Anderson is convinced TN can find the consistency required to kickstart the 2018 campaign.
"You know what, I think we started off fantastically against Lightning and then in the third quarter we just seemed to lose it a little bit," she said.
"I definitely think there's potential for us to get even better and just come together more as a team and build from there. In the fourth quarter we can just smash it out.
"We started really well and it showed everyone, including ourselves, how good we can be if we can just keep it up for the full 60 [minutes]."
TN had started to make a comeback in the fourth quarter against Loughborough but by then it was far too late to change the outcome of the game
"If we could utilise what we did in the fourth quarter throughout the whole game, we have the potential to really smash these teams," added Anderson.
"It's just about having the confidence within ourselves to keep on pushing. For me, personally, it's staying tight to my player which is what I tried to work on.
"As a team, working on that full court defence and putting the pressure on is huge. Working on our attacking and keeping it smooth and controlled is the other thing we need to do."
Team-mate and captain Ashleigh Neal is looking ahead to the Manchester game on Friday and is well aware of what TN need to be aware of.
"We definitely need to work on our third quarter - it's really the only thing that's let us down," she added.
"It let us down against Bath and it let us down against Loughborough so we really need to work out if it's something we need to do at half time or if it's something we need to try to do differently.
"I don't know if we lose focus or we are tired but we obviously need to nail it. Now we need to learn and react a bit quicker and obviously move forward.
"Manchester haven't changed very much over the last couple of years so we are very aware of their strengths and weaknesses.
"Their defenders are really strong and can get up for high balls. Their mid-court are quite nippy and their shooters aren't afraid to take the shots so we just need to be aware of that and play to our strengths."
Natalie Martin