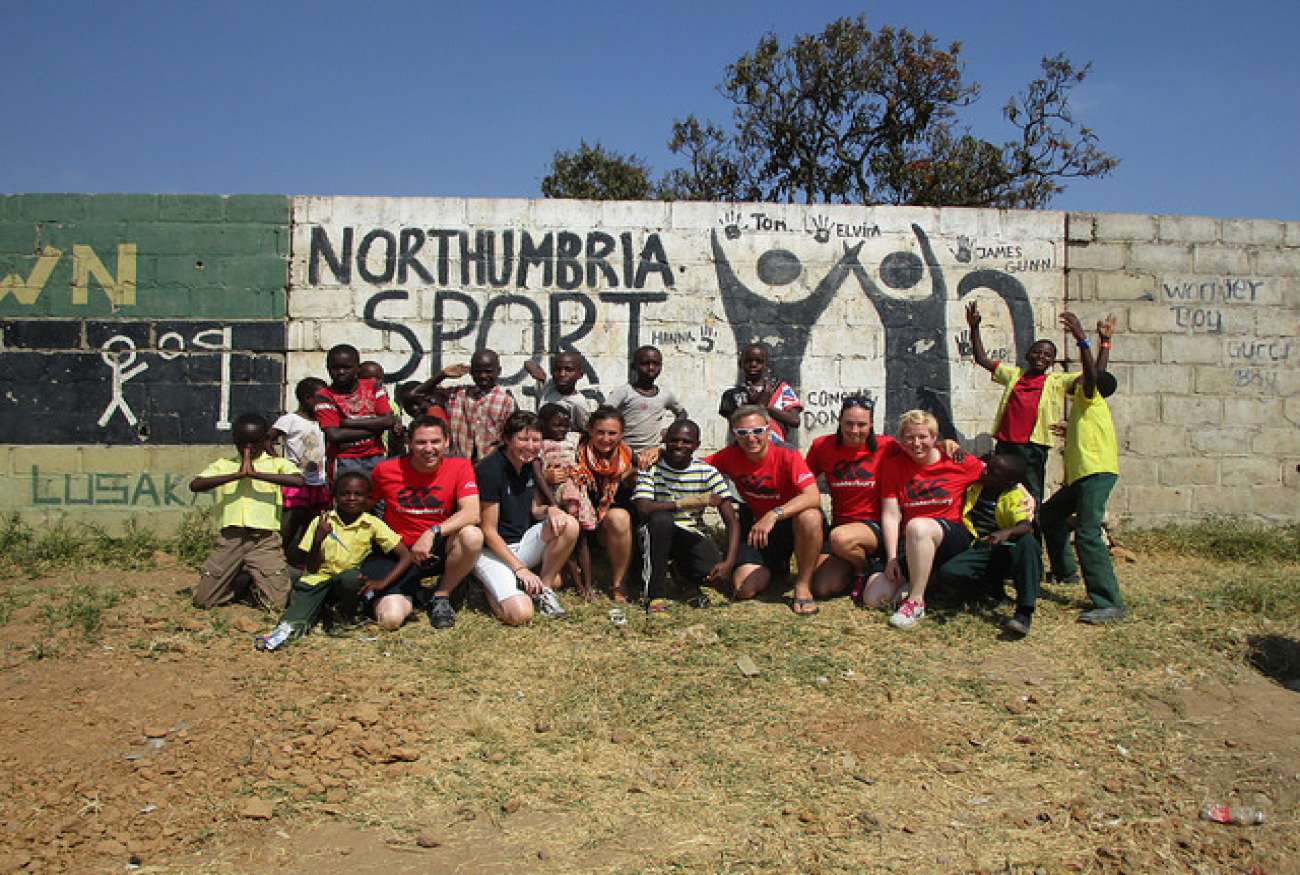 Northumbria University staff and students have been urged to snap up the chance of a lifetime and help African children realise their dreams.
Applications for the 2017/18 Volunteer Zambia (Student Sport Development Officer roles) are now open ahead of next summer's placements.
But the October 20 deadline for both students and staff is approaching fast.
"This really is something that I'd urge anyone and everyone to look at right now," said 2017 Volunteer Zambia team member Jack Preston.
The Northumbria University graduate and member of Team Northumbria's title winning men's basketball team spent six weeks in Lusaka earlier this year.
And he added: "I'm already keen to go back.
"I'm looking at applying for roles that will allow me to return to Zambia next summer. It was a life-changing experience for me and I feel that's where my future lies.
"The work that the Volunteer Zambia programme does every day is invaluable and you can see it making a real difference to the lives of under privileged children."
Eight UK Higher Education institutions - members of The Wallace Group - have a shared commitment to support the development of sport in Zambia.
For more than a decade Northumbria students have been supporting the development of community sport hubs and effective talent pathways in key sports - initially volleyball, netball and basketball.
This includes developing the skills of young Zambians in areas including coaching and coach education, officiating, leadership and wider sports volunteering.
The successful 2017/18 Student Sport Development Officers will be expected to work alongside Zambian partners (SIA / Edusport / Zambian Government Sport Organisations) to deliver a series of sport development activities at selected placements within schools, community hubs and organisations across the Zambian capital Lusaka.
"We are looking for students and staff who want to experience something new and exciting next summer," said Northumbria Sport Student and Staff Development Manager Kate Hansbury.
"It's a fantastic opportunity and these are hugely fulfilling roles. I would echo what Jack says and encourage people to express an interest before this year's places are filled."
Visit http://volunteernorthumbriasport.co.uk for details.