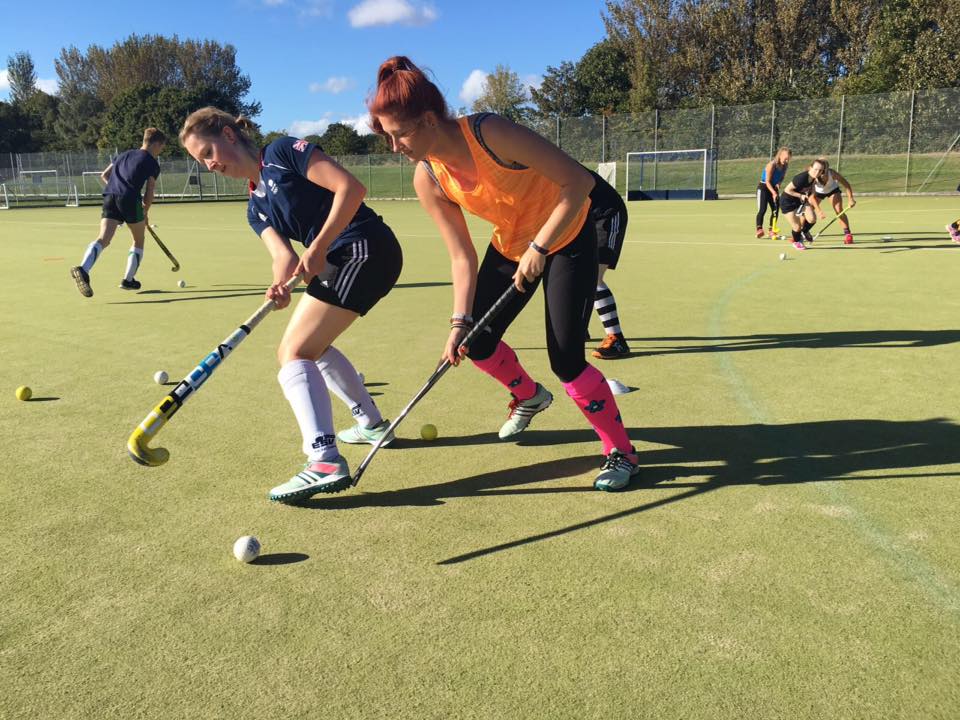 On Sunday the 25th of September, the first NORTH mixed league hockey taster session was held at the High Performance Centre, Coach Lane Campus. There was a great number who turned up to the session, consisting of all hockey abilities. The music set the fun tone of the session, starting off with four skilled based drill stations which suited all the different levels, so everyone had the chance to learn something new that day. All players were eager and quick to make friends in their new allocated teams for the drills.
After all teams had the chance to practice their skills, we went into some fun shooting drills to get them on their toes in preparation for their 6-a-side games for the second half of the session.
After some great shooting and class goals scored, they split into their teams on each pitch again, to come up with a name and team captain. The whistle went to begin the first ever NORTH mixed tournament. The games were fun but highly competitive as each team ensured everyone was included and got stuck in. The 7 teams got to play 5 intense 7min games each, and when they started to fatigue the music was there to keep them motivated and work for their teammates.
After the final whistle blew all teams came off the pitch with a smile on their face after a great first hockey taster session, as they all learnt new skills, played intense games and still had fun.
If you're interested in playing Hockey, whether it's the first time, or the first time in a while, come along to our next NORTH Super 6s Hockey session!
Sunday 15:00 – 17:00 at the High Performance Centre, Coach Lane Campus
TRAVELLING BY BUS
With a regular bus service between City and Coach Lane campus that is free for students, game day doesn't need to be stressful. Download the Stagecoach No. 1 Bus Timetable here.