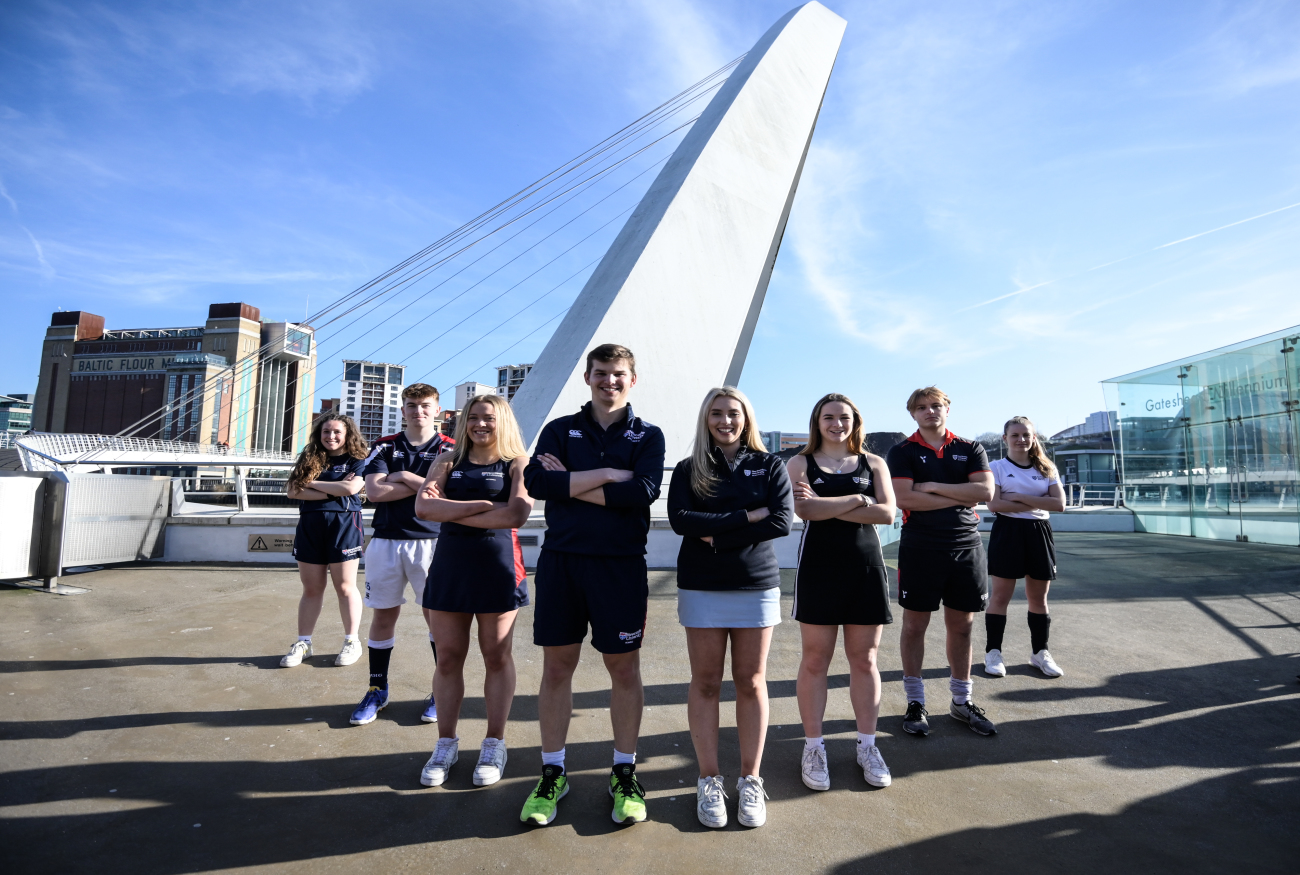 A University 'varsity' competition hasn't been contested since the Stan Calvert Cup in February 2018.
'Stan Calvert' took place between Northumbria and Newcastle University for 25 years from 1994, with tens of thousands of students involved from both universities over the years.
2022 will see the return of a newly formatted, student led, VARSITY Competition where both universities come together with sport as the common ground as well as the city of Newcastle!
Northumbria Students Union, Sport Sabbatical Officer Emma Collier, has been behind the 'come back' in partnership with her Newcastle counterpart:
"After hearing the stories about 'Stan Calvert' from friends and family alumni and then the sad end of that fantastic competition, I knew I wanted to be part of the project to bring a varsity back"
Emma has worked with Newcastle SU Athletic Union Officer, Fergus Mainland, on the return of the city-based University competition.
"It's been an honour and a privilege to work with Ferg to bring back varsity. We wanted it to be about students from both sides enjoying sport and of course some friendly competition"
The competition is quite different to Stan Calvert with any Sport Club from both Universities able to 'opt in' for the event. The hope is that this new Northumbria-Newcastle Varsity will grow each year with more sports keen to take part, giving teams one last fun and competitive match before the season ends.
The 2022 Varsity kicks off on Saturday 23 April with Athletics at Monkton Stadium, followed on Monday 25 April by Men's Cricket, and Rugby Union Men's 2nd XV on Tuesday 26 April. All remaining fixtures then take place on the main 'Varsity Day', Wednesday 27 April across both Northumbria and Newcastle sport venues. The final fixture will take place at Cochrane Park between Northumbria Mens Football and Newcastle University. The game starts at 7pm!
Emma is keen to get students and staff from all areas of the University engaged with the event:
"Varsity is great for the teams competing, but we want to make it much bigger than that. We want as many Northumbria students as possible to get involved, support our teams and enjoy the day"
The Quad will play host to a 'Fan Zone' on Wednesday 27 April with face paint, freebies, food, drinks, games and challenges available to get involved in. All fixtures during the day will be free to attend – and we encourage as many Northumbria students and staff as possible to get behind our teams.
GET INVOLVED.
Visit the VARSITY webpage
Varsity T-shirt's - LIMITED NUMBER AVAILABLE FROM SPORT CENTRAL from 11 April
Entry to all venues throughout the day is FREE – check out the fixtures
Visit the Fan Zone in the Quad (Outside the SU)
*Article edited on 22 April 2022