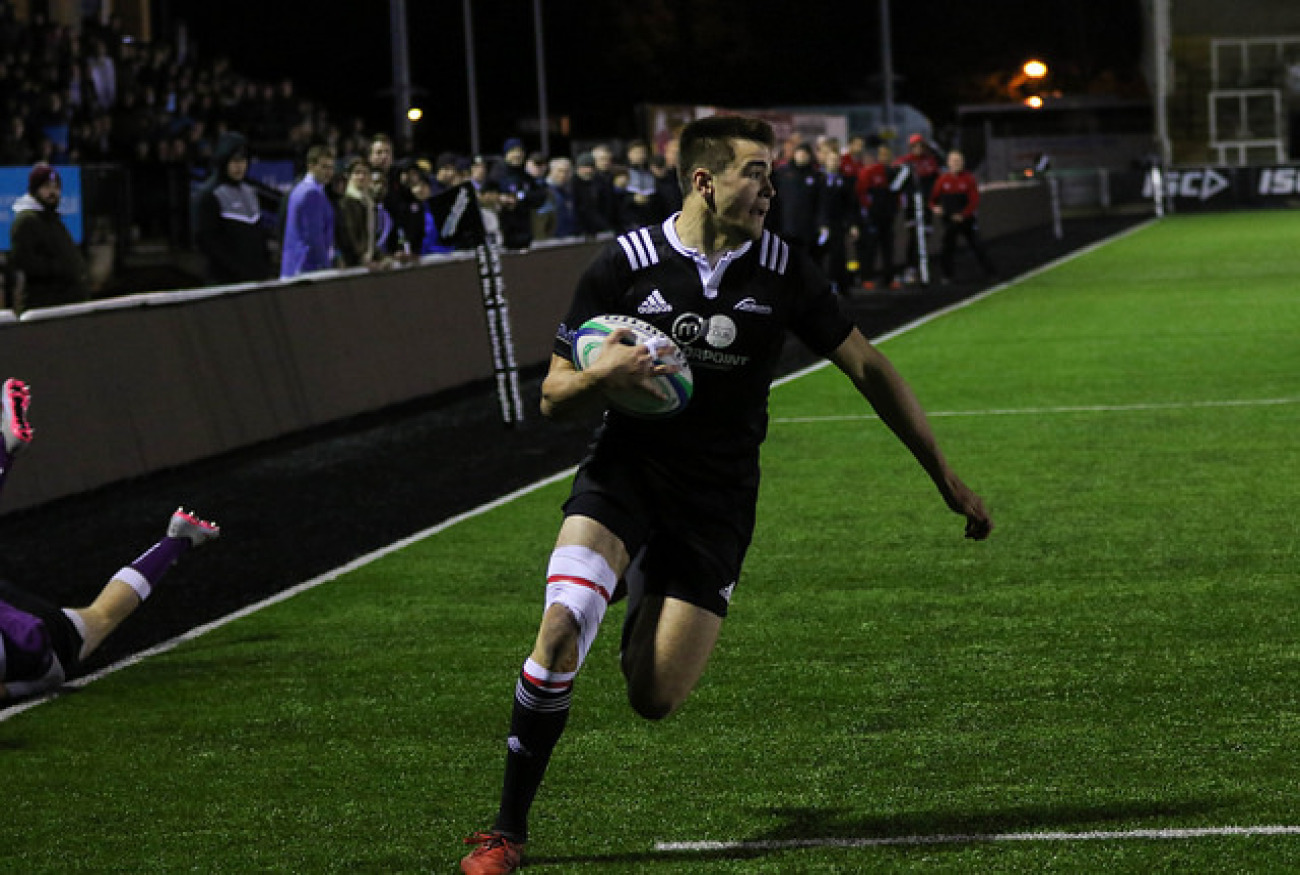 Team Northumbria Head of Rugby Union Darren Fearn has admitted that this week's fixture against Nottingham Trent will pose a different challenge for his side after last week's thrilling win over the reigning BUCS Super Rugby champions Hartpury.
Last time out TN trailed 14-3 at half time against Hartpury before a superb second-half showing saw them run out 29-19 winners.
And Fearn was adamant that, while Hartpury were perhaps the toughest side his team have faced this season, TN would need to be prepared for their Midlands opponents who have yet to taste victory this season.
"I think Nottingham will be a different sort of test for us this week," said a pensive Fearn.
"This season they're at the foot of the table and have absolutely nothing to lose.
"I think we know better than most what sides at the foot of the table are capable of because it's where we were last season.
"We know that those sides are sometimes the most dangerous because they're fighting for everything they can get.
"I think they'll [Nottingham Trent] definitely be a wiser team this time around and they will want to come out of the blocks flying which is something we need to be prepared for.
"The last two weeks we've had a bit of a sluggish start against Bath and Hartpury but I'm not expecting anything dramatically new."
TN and Nottingham Trent were scheduled to play their fixture at the start of 2018 before bad weather led to its rescheduling.
This means that TN have now had the opportunity to scout out their opponents three times - something which Fearn has acknowledged could play a big factor ahead of Saturday's clash.
"In some ways the fixture being rescheduled has helped us," said Fearn.
"It's given us the opportunity to study Nottingham in perhaps more depth than we're used to which can only be a positive.
"We've looked at them more than a lot of teams, so we know what to expect from them and we know what they're going to bring into the match.
"The sessions we've held this week have been good, so we're all aiming to produce a performance we know we're capable of this weekend."