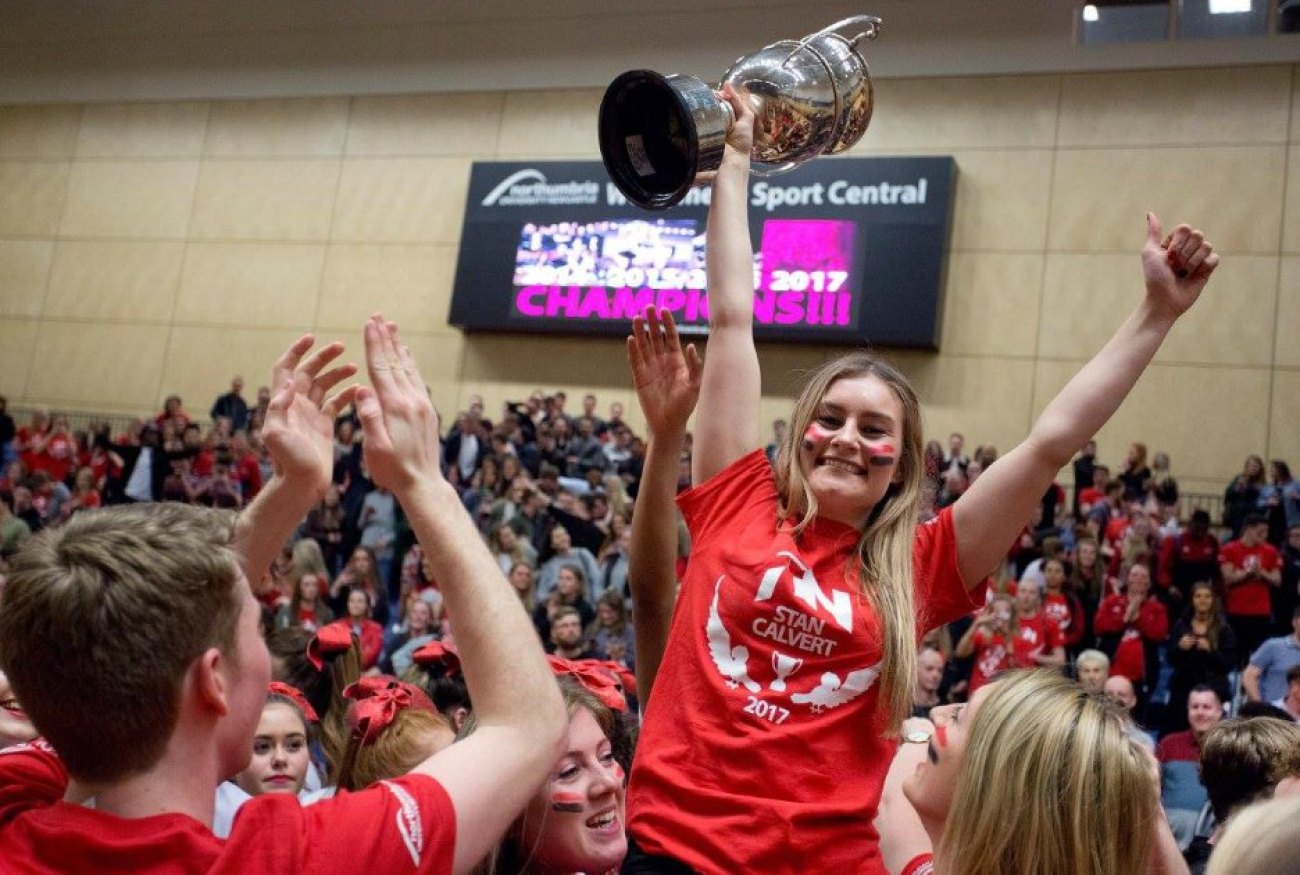 Northumbria University women's futsal team put on a show to defeat their fierce rivals 13-2 with coach and former Student Sport President Hannah Marshall ecstatic with both the result and the performance.
"The girls love playing in the game so it's all about trying to get them to enjoy the experience," said Marshall.
The home side were dominant from the off - taking a commanding lead early on and dictating play throughout the first half.
While the second half lacked the same intensity, Marshall was pleased by the way the team came together.
"The beautiful thing about Stan Calvert is that we take a [big] squad and have a mix of firsts, seconds and thirds," added Marshall.
"We [also] had a girl, Amanda, who started as a North player last year and she's come in, scored two goals and been a big part of the team.
"It's a lovely little success story from a North perspective."
The team featured numerous freshers who had been told of the importance of the match and Marshall believes they handled the pressure well.
"They're brand new to futsal which is so different form football," she added. "Their technical ability is there but they just need to develop their futsal brains.
"They've done really well and I'm over the moon for this to be their [first Stan Calvert] experience."
As a six-time veteran of the competition, Marshall was delighted to be a part of it once again, albeit from the technical area instead of the pitch this time.
"It means the world to me, that day in 2014 lifting the cup is still probably the greatest day of my life," she added.
"It's a bit less tiring sitting on the bench but yeah, I loved it. It was good to see some [friendly] faces in the crowd."
Jack Surtees