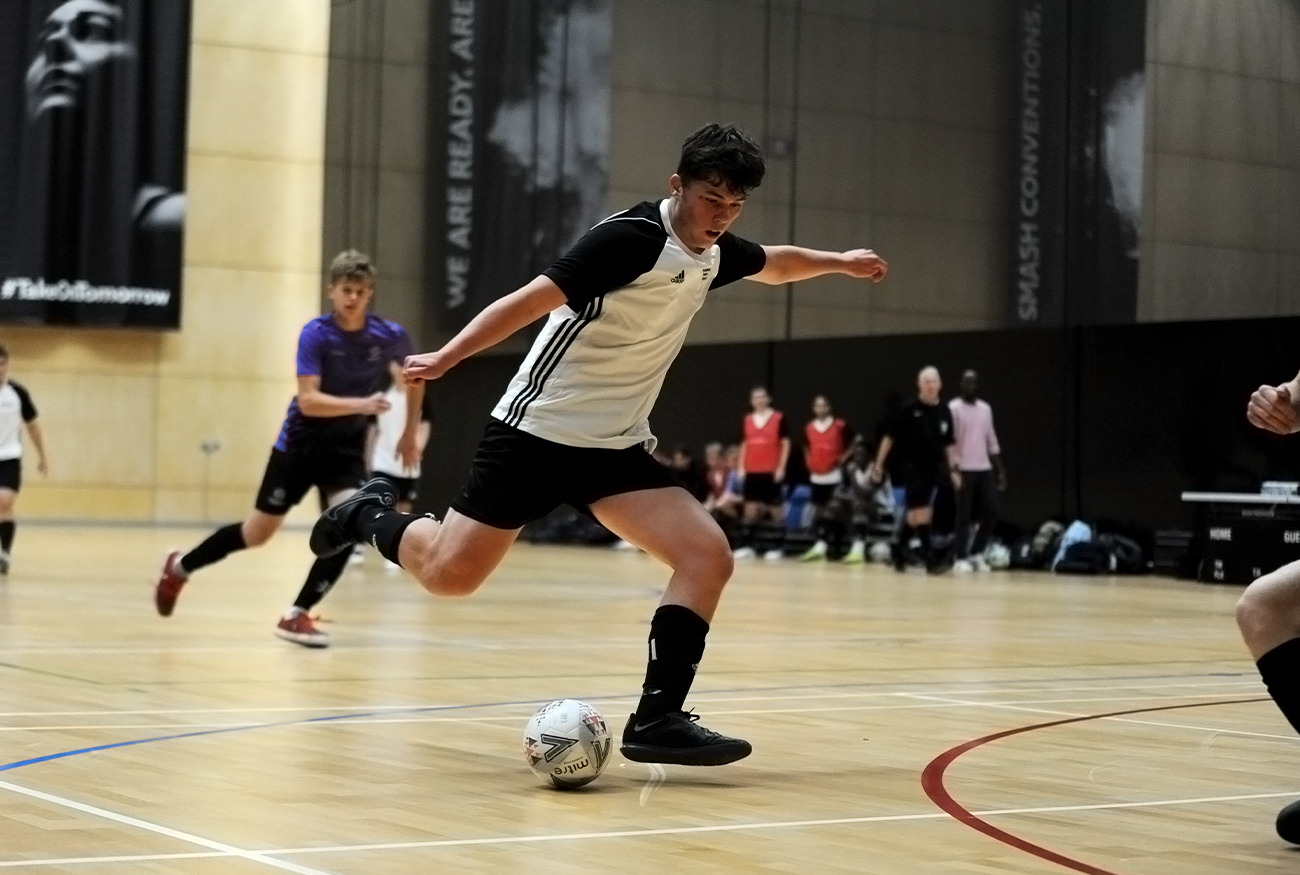 Naturally for a new squad it took a little time for the players to gel as a team but this was quickly established after the first half fixtures were underway. The men's team captain is proud of some of the results that were produced specifically in the second half of fixtures, with the 1's getting three huge wins consecutively and the 2's getting two great wins against Manchester 1's and Chester 1's.
He added, "Overall it was a slow start from both teams but met with an impressive reaction in the second half of the season, which all at the club can be proud of."
On reflection, the season has been a success for all the players and full of crucial wins when it meant the most, for the 1's they described their highlight as their first win of the season against Nottingham. Their team captain believes that securing these well-deserved points early on stood them in good stead for the rest of the season:
"We managed to play some great futsal in an end-to-end game in which we came out on top. It was a nervous ending to the game but the lads stuck together and we managed to get the 3 points."
And for the 2's, after an 8 hour round trip away at Chester and a vital 3-1 win against this opposition was their most proud moment, and one that they believe changed the season around for the squad.
But with BUCS fixtures now finished the team are looking forward to some competitive fun in the upcoming varsity competition. Having missed out on this due to Covid over the last few years, and also having lots of new faces at the club, this will be the first experience of this for the majority. Therefore, they can't wait to see how they compete against Newcastle's opposition.
The lads are keen to get stuck in: "Our 2's were in the same league as Newcastle 1's this year, so we therefore have a taste of what Newcastle can bring and very much look forward to seeing what our varsity team can do against them.
"Looking towards next season and beyond the club plans to build on the foundations they have created to make Futsal the best it can be off and on the pitch for everyone involved and aim to challenge for a higher league position next season."
So come and support the team on April 27th at Sport Central for an 11am kick off! Fingers crossed for a big win; all support is welcomed!