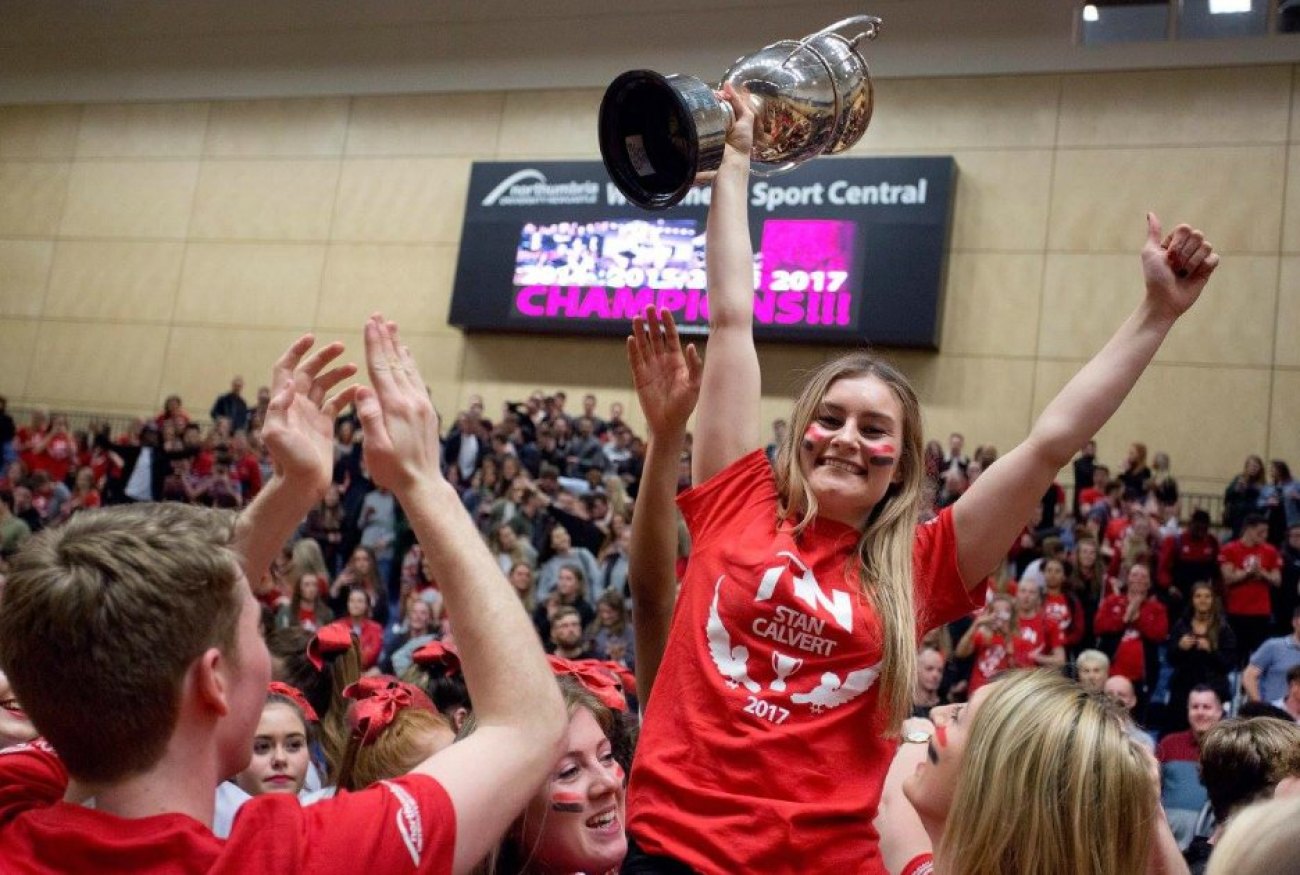 W2 Basketball secured another scalp for Team Northumbria in this year's Stan Calvert Cup after dominating their city rivals over four quarters to bag a 73-33 win at Sport Central.
"I'm extremely proud of the team and they did very well," said TN coach Chris Bunten.
"Newcastle's seconds play in the league below us so we expected to be on top really.
"It's a fun fixture and I'm happy that everybody got a chance to play and they all got a decent amount of time on the court.
"Our girls shared the ball well and I think today it shows the difference between the universities in terms of programmes - ours is clearly superior. We're head and shoulders above.
"You've got to remember, the second team has had a few coaches this season.
"They've had Chantelle Handy, who plays for GB, but she left to get a better pro contact abroad.
"Then had me for a little bit but they've got Hannah Shaw now - who's currently not here because she's going to the Commonwealth Games!
"It's been a very tumultuous season for them but the fact that, as a group, they can stay together and finish joint top of the league is a testament to the whole team and the whole group of players. I wouldn't want to single any of them out."
Bunten took great pride in the win but was also relieved that his team didn't pick up any injuries at a pivotal stage in the season.
"The game fell at a bad time because we've already got injuries," added Bunten.
"The BUCS Super 8s are just around the corner so I was praying we didn't pick up any more knocks.
"It's the Stan Calvert Cup and it means a lot to so many people. But as coach of Team Northumbria I have to look at the bigger picture.
"Personally, I'd prefer the Stan Calvert to be a pre-season competition so that if any injuries did occur we'd have time to recover."