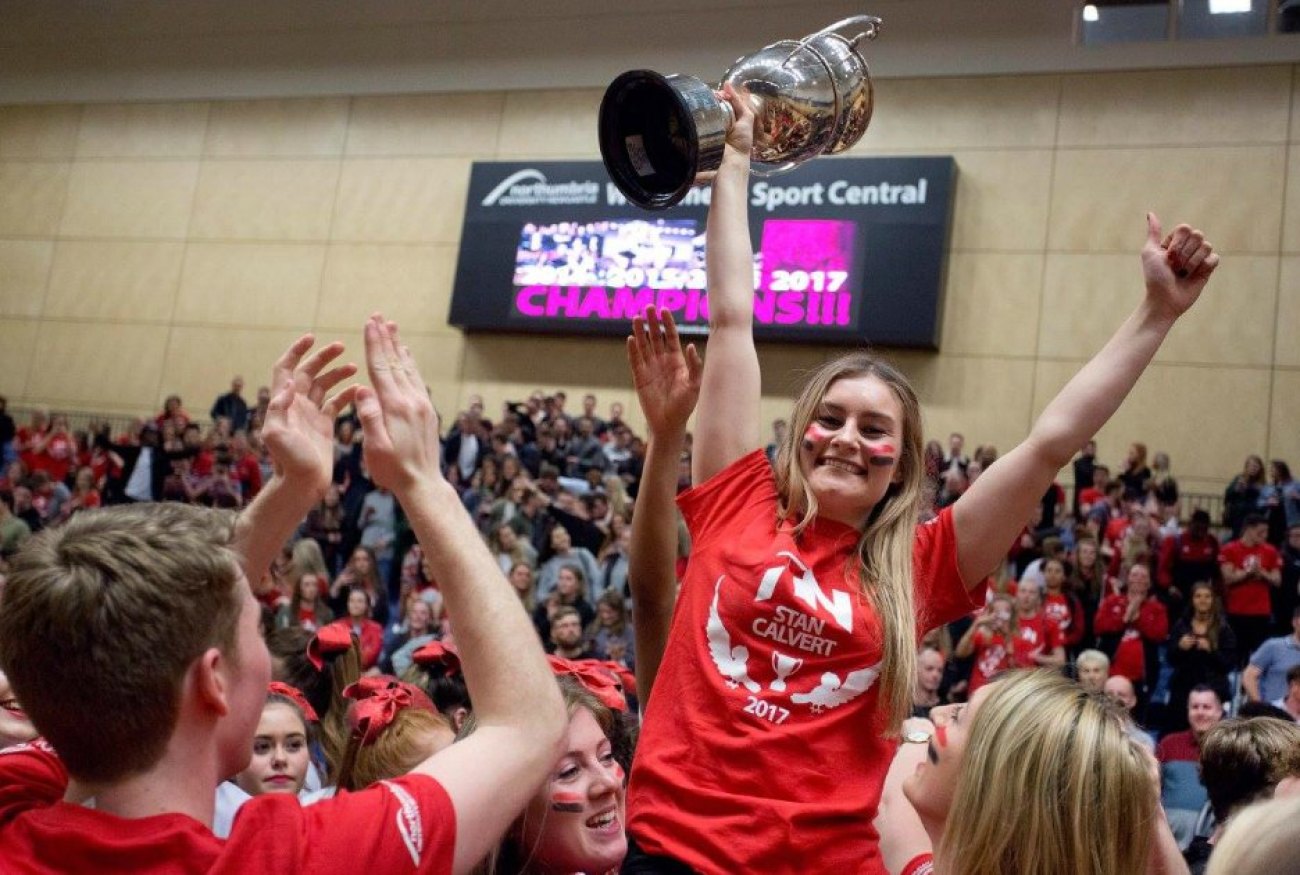 Thanks to an impressive performance in the final quarter, Northumbria University W1 Basketball was able to fight back in a nailbiting game against Newcastle University.
Fans from both universities enjoyed a tight game from the beginning to the end, which finally ended in a 56-52 victory for Northumbria - securing another win in this year's Stan Calvert Cup.
Although Northumbria University W1 head coach Chris Bunten was happy with the result, he expressed his concerns about Stan Calvert Cup at this important time of the season.
"I'm happy we won because there is so much pressure put on Stan Calvert results and the team," Bunten said.
"I like the idea of Stan Calvert Cup but I don't like the concept of it being at this important part of the season. If someone gets injured we might not have them available for the next two or free weeks.
"In terms of the game I thought we didn't bring much energy into it and we didn't execute our settings until properly the fourth quarter.
"Newcastle shot the ball very well but when we changed up the defence and made some adjustments, we were able to slow down their best players and that really stifled their offence.
"In the last quarter we had some good plays and I am very proud of the team for making good decisions.
"Overall, I am very pleased that we came out of it injury-free and that we showed that we can pull out a scrappy win even when we don't play well.
"If we can start playing with more confidence, energy and enthusiasm, then I expect that the performances will get better. We just need to make sure we now regroup and absolutely focus on what we're going to do to win the BUCS Championship – that is our ultimate goal."
Benedict Esser