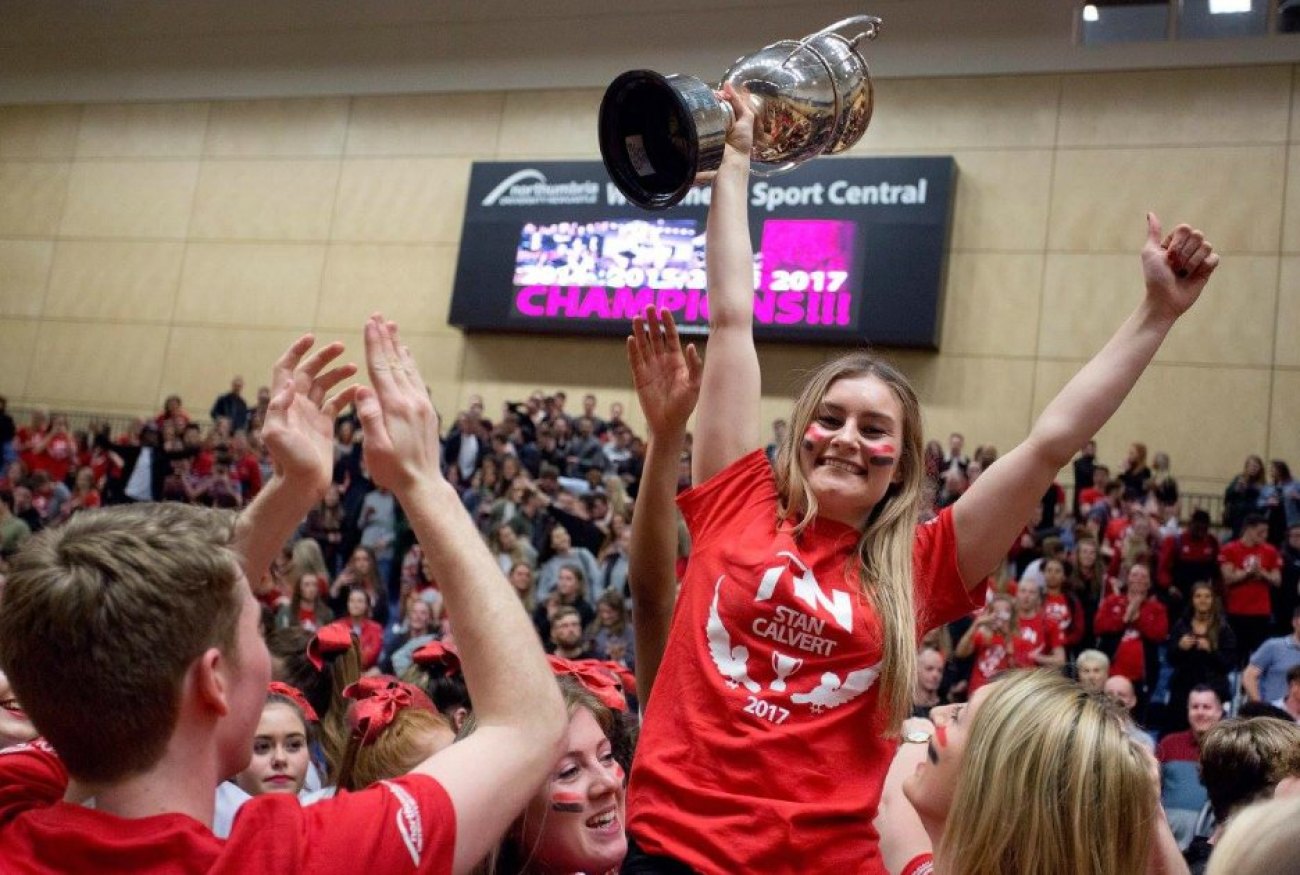 Northumbria University M1 Basketball head coach Marc Steutel was disappointed with his team's defensive performance after an unexpected 76-72 defeat to Newcastle University in the Stan Calvert Cup.
"I don't think we were engaged with what we were trying to do defensively," said Steutel. "We had a very clear idea of what it is that we wanted to do and we just didn't do that."
After a balanced first quarter, Northumbria seemed to be pulling away with a 10-0 run midway through the second period. But a buzzer beater from close to the half court line gave the visitors hope with TN taking a 38-32 lead into halftime.
"We spoke about our problems at halftime," added Steutel. "But we just continued to make those same mistakes and Newcastle punished us. Credit to them, they played well and deserved the win."
Newcastle took the lead with a 9-0 run early in the third quarter and Northumbria never found a way back.
"I thought we just weren't there tonight," added Steutel. "Four or five of our main guys just looked completely fatigued – mentally and physically."
Steutel also mentioned his team's busy schedule that led to several players missing Wednesday's game due to minor injuries.
"We were at Reading on Saturday and played again on Sunday," he added. "It's just not appropriate.
"Some of our guys are carrying some knocks, and the only thing for them to do is rest. We tried to rest them on Tuesday night to make sure they could play against Newcastle. But they went through the warm-up and just didn't feel any better.
"They are going to rest again tomorrow and it will probably be a last minute fitness assessment to see if they are ready to play on Sunday."
Team Northumbria face Team Solent Kestrels on Sunday in the National Trophy final.
Matthias Kühling