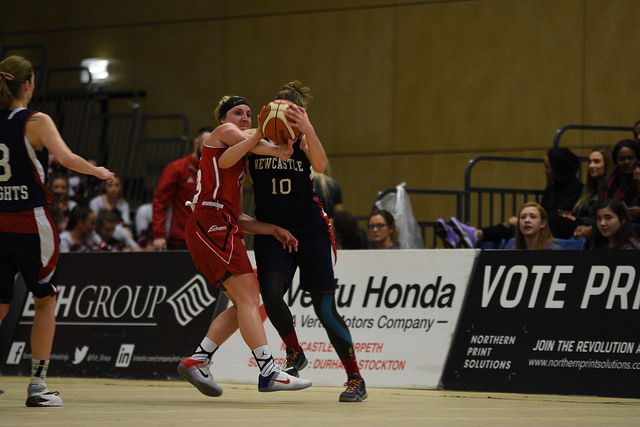 The Stan Calvert Cup launch day 2017 saw a five-strong Team Northumbria secure a comfortable win over their city rivals.
Chris Bunten's injury-stricken team gave TN the perfect start to the Stan Calvert at Sport Central with an 87-63 victory.
There wasn't much between the two teams in the first quarter as Northumbria edged themselves into the lead 22-16.
But TN couldn't build on this six-point lead in the second quarter as the game grew even tighter with their lead reduced to only one point by half-time at 39-38.
With all to play for in the second half TN came out fighting, taking a 10-point lead into the fourth quarter.
TN's number 23 Alison Gorrell led the charge in the final quarter with a standout performance securing the 24 point win.
Coach Bunten felt confident going into game despite his depleted team.
"We played them on Wednesday in BUCS and it was pretty much the same thing," he said.
"It's tough with five players, we couldn't be as aggressive as we wanted to be.
"They hit some good shots, they've got a very good player who plays for our national league programme as well - so we knew that she could shoot the ball well."
Bunten's team held out defensively in the critical stages, turning defence into attack to squash Newcastle's hopes of a comeback.
"It was probably a little bit too close in the third quarter but we actually played better defensively and opened up a good 24-point lead," added Bunten.
"Of course there's things we can work on but with five players there's only so much you can do. To win and win comfortably means I'm really happy for the girls and the programme."
Johnathan Ramsay