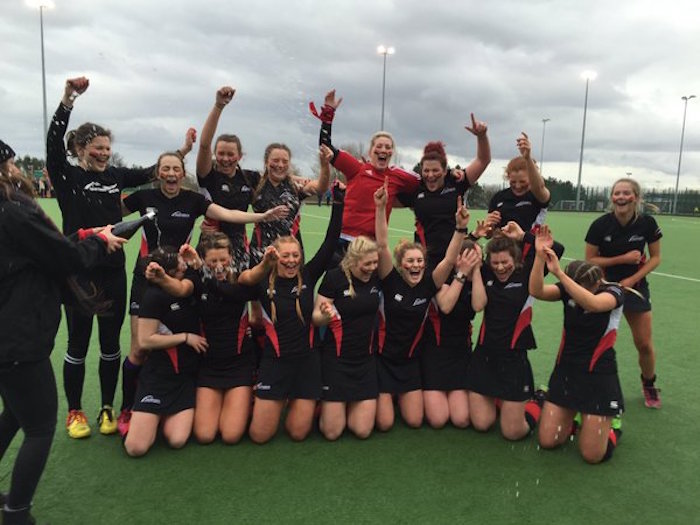 Stan Calvert is undoubtedly the most anticipated competition for sports teams from both Newcastle and Northumbria Universities.
Excitement and nerves affect all of the sportsmen and women across the broad spectrum of matches that make up the varsity event - Penny Joyce is no different.
Joyce is the captain of Northumbria's W1 Hockey team who were victorious against Newcastle in last years' tournament. She is optimistic that they can do it again this year.
"Stan Calvert is such a big event in our hockey calendar," said Joyce. "It comes towards the end of our season so we use it as something to work towards from the very beginning of the season in September.
"As a team we have achieved a lot this year already and improved so much as the season has gone on so by the time Stan Calvert comes around I feel that we'll definitely be at our peak."
However, Joyce admitted that it is undeniable that the competition against their local rivals will be tough.
"We have come up against Newcastle twice in the league this year and they are a good side so we're expecting a tough game," she added. "We drew with them in the league just before Christmas and know that they will be fighting for a win just as much as us!"
Looking back on last year's competition, Joyce pointed to the relief that Northumbria's players felt as a team when the final whistle was blown after what was a truly tense game.
"The final whistle was definitely a highlight for me," she added. "We were leading 2-1 for most of the second half and it was getting really tense as Newcastle had a few missed opportunities.
"We just needed to hold on to that lead which had us on edge but when the final whistle went it was the best feeling."
Intense preparation has taken place to ready the girls for this year's tournament.
"Our overall goal is to win and I know that in previous years we've let nerves get the better of us," added Joyce.
"To try and combat this we've been working a lot with James, our psychologist, to try and treat this game the same as we treat any other game to try and take the pressure off."
Catch Team Northumbria and Team Newcastle's W1 Hockey go head to head on February 23 at 6pm in Longbenton.