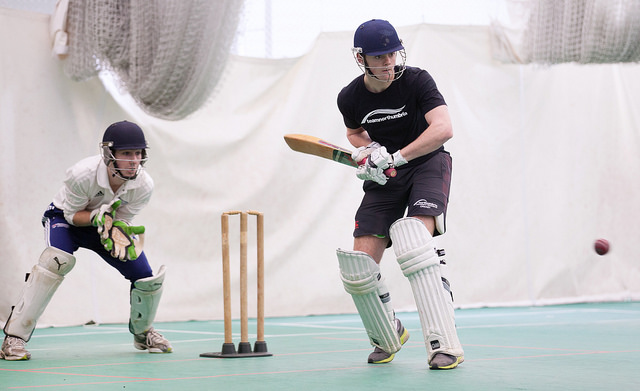 Jake Birkett will continue in the pursuit of his first Stan Calvert victory in two weeks, when he and the rest of the M1 cricket team seek revenge after last year's disappointment.
It was a close encounter last time around – Newcastle's bowling attack, the only difference between the sides. However, Birkett believes their squad is better than ever and full of confidence after a successful season so far.
"We are quite a small squad but we've progressed a lot, and get on very well," he said. "We spend a lot of time together socialising through the winter so we're a tightknit group.
"This season we have made it to the last eight in the Northern A league, already improving on last year and we're now looking to qualify for the nationals.
"Sadly, I didn't make the Stan Calvert team in my first year when they won– I'd found it hard to adapt to the indoor form of the game straight away.
"Last year though, there was a lot more pressure and straight away you could tell there was a different feel about the game.
"We bowled first and kept them to around 90 odd I think, which is really good. We bowled and fielded well, but we couldn't chase it down and we fell ten runs short in the end."
Despite the frustrations of his first Stan Calvert match, Birkett acknowledged how special the competition is to both players and spectators from both universities.
"I think Stan Calvert is great because it brings out the best in players for both teams," he added. "It also means that there are far more people coming to watch as we usually don't get anyone.
"It's also a chance for us to go and be spectators ourselves and watch different teams and sports we might not get to throughout the season, and cheer Northumbria on, of course.
"I know a lot of the Newcastle players, and we chat quite a bit in the run up to the games. We see a lot of each other at the indoor leagues and tend to get on really well.
"When it comes to game day though, we play differently - there is an intensity that you don't get in any other games, but it's always in good spirits.
"Having lost in Stan Calvert last year and the league game we played against them in, I'm really hoping I can improve my record against Newcastle and get the win!"