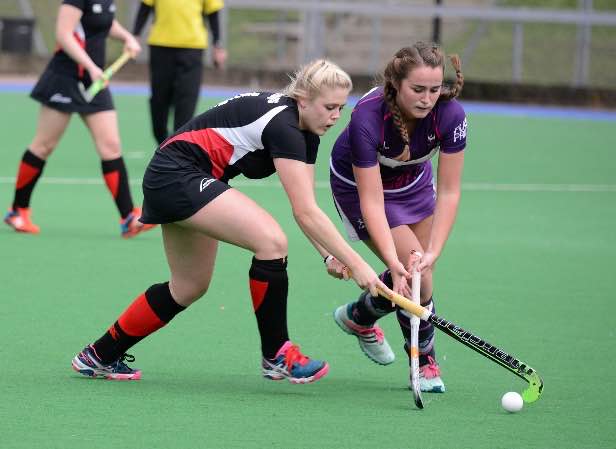 Northumbria University women's hockey return for pre-season training next month [September] buoyed by captain Kerry-Anne Hastings' experience spent skippering her country this summer.
The BUCS Premier B North side start the new campaign with a tantalising derby clash against arch rivals Newcastle University on October 12.
And Hastings will line up alongside her Northumbria team-mates after captaining Scotland's Under 21 side since May.
"Being captain was not all that easy as I was leading a young squad - emotions ran high and incidents occurred which I had a responsibility to manage and solve in the right way," said Hastings.
"However, I wanted to be a role model and do things right to make sure we bonded as a group and performed to the best of our ability.
"I couldn't have done that without the experience, knowledge and skills I learned as captain of Northumbria firsts last season.
"It was a mentally and physically draining summer but the moment I lined up to sing the Scottish national anthem made it all worthwhile.
"I gave up my summer but I'll be happy to do the same again next year if I can captain Scotland at the Under 21 European Championships in Prague."
Hastings was a key member of the Northumbria squad that returned to BUCS Premier B North after an absence of eight years.
And she played a starring role in the team's famous Stan Calvert Cup victory against Newcastle earlier this year.
Hastings captained Scotland Under 21s against Ulster Under 23s and England Under 21s during the summer.
And a record of two draws and a loss against the old enemy underlined the Scots' progress at junior level.
Hastings has been managing a hamstring injury all summer but hopes to be fully fit come the start of the BUCS season.
And Northumbria University's head of women's hockey, Claire Dobison-Lee, said: "The women's first team embark on another very exciting and challenging season in a few weeks and we can't wait.
"Last year they spent their first year in the Premier B league in eight years. The girls exceeded expectations by finishing second and it was great to see.
"Some of the highlights of the season were winning 3-2 away at Birmingham, one of the strongest hockey universities in the country, winning 2-1 at home in the final game of the season to secure the second place in the league and finally winning our Stan Calvert game.
"I'm lucky enough to be working with a super group of athletes who are incredibly focused and driven on by they want to achieve. The players are eager to get started and set the tone to their season."