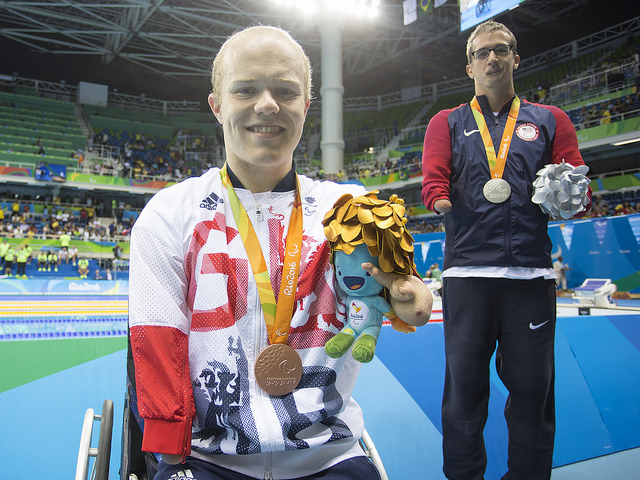 Good morning Everyone,
We had 3 of our swimmers in action over the weekend, so here is a brief summary of their results:
ANDREW MULLEN – mens S5 50m Butterfly, 4th place in 36.32 which is a new British and European Record!
HARRIET LEE – womens SM10 200 Individual Medley, 7TH place in 2:34.91 which is a new British Record!
CLAIRE CASHMORE – womens SM9 200m Inidividual Medley, 8th place in 2:38.34 which is a solid start to her campaign.. Her main event is coming up on Wednesday 14th where she will be going for Gold.
Todays action includes Taka Suzuki in the Mens SM4 150IM at about 2pm, and Andrew Mullen in the S5 50m Freestyle at about 3:45pm.
Updates will follow tomorrow!
Louise Graham
Team Northumbria Head of Aquatics