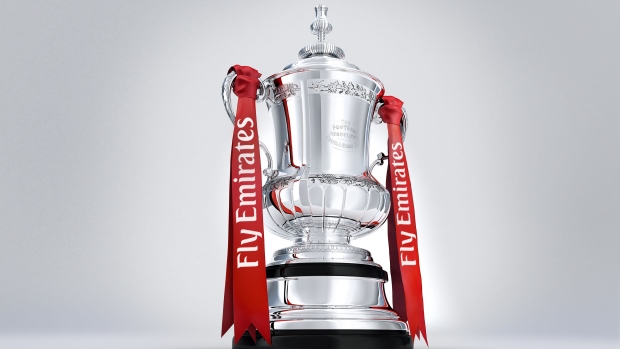 The FA Cup came to Northumbria University this week, offering students a shot at competing to lift the trophy at Wembley stadium.
The FA People's Cup is a five-a-side competition run in partnership with BBC Get Inspired, that welcomes people of all ages, genders and ability levels.
The event seeks to improve participation and involvement in football at Northumbria and increase the awareness of the NORTH league programmes.
Event lead, Johnny Tulip, said: "It was a fantastic day. At one point we were looking at the weather, thinking that the wind might put people off but luckily it died down and the sun came out.
"It was a fun day for everybody – we had more than 22 teams playing and all of them had smiles on their faces, so it seems like a good job done.
"The FA People's Cup is a fully inclusive version of the FA cup which gives amateur players the chance of living their own FA Cup journey.
"This was just the first round. We had a men's winner and a women's winner, both from Northumbria. They now go to the regional finals and if they win that, they'll go to the national final."
Tulip admitted it's also been a great opportunity for the university to receive nationwide recognition as one of the top footballing facilities in the country.
"It's been a good chance to get national exposure for Northumbria, improve our reputation and give students a chance to enjoy playing football," added Tulip.
"We're providing a sociable yet competitive environment and it's quite hard to get that mix when you're so used to playing competitively.
"However, everybody had smiles on their faces, everybody played hard and everybody played well – university football is at a very high standard now."
The FA People's Cup was formed in 2015. More than 30,000 people were involved in the first competition and last year that figure rose to 35,000.
"It's been a huge success, we had more than 150 students playing football and were the only university in the North East to host a men's and women's element of this competition," added Tulip.
"Overall it was a great day for Northumbria and it's another chance for the university to put themselves on the map.
"Big smiles, big success and hopefully loads more can engage with the football programme at the university off the back of this."
Football development coordinator, Amber Whiteley, acknowledged that there has been a huge improvement in women's participation of late, and was delighted with the turnout at the event.
"It was all about pulling the teams in from NORTH and getting three teams together from our participation programme," she said.
"We play a regular varsity competition with Newcastle University so the event was opened up to them and they were invited along.
"It was a really good day. It's great to see so many students involved in the game – what's not to love about a full day of football?"