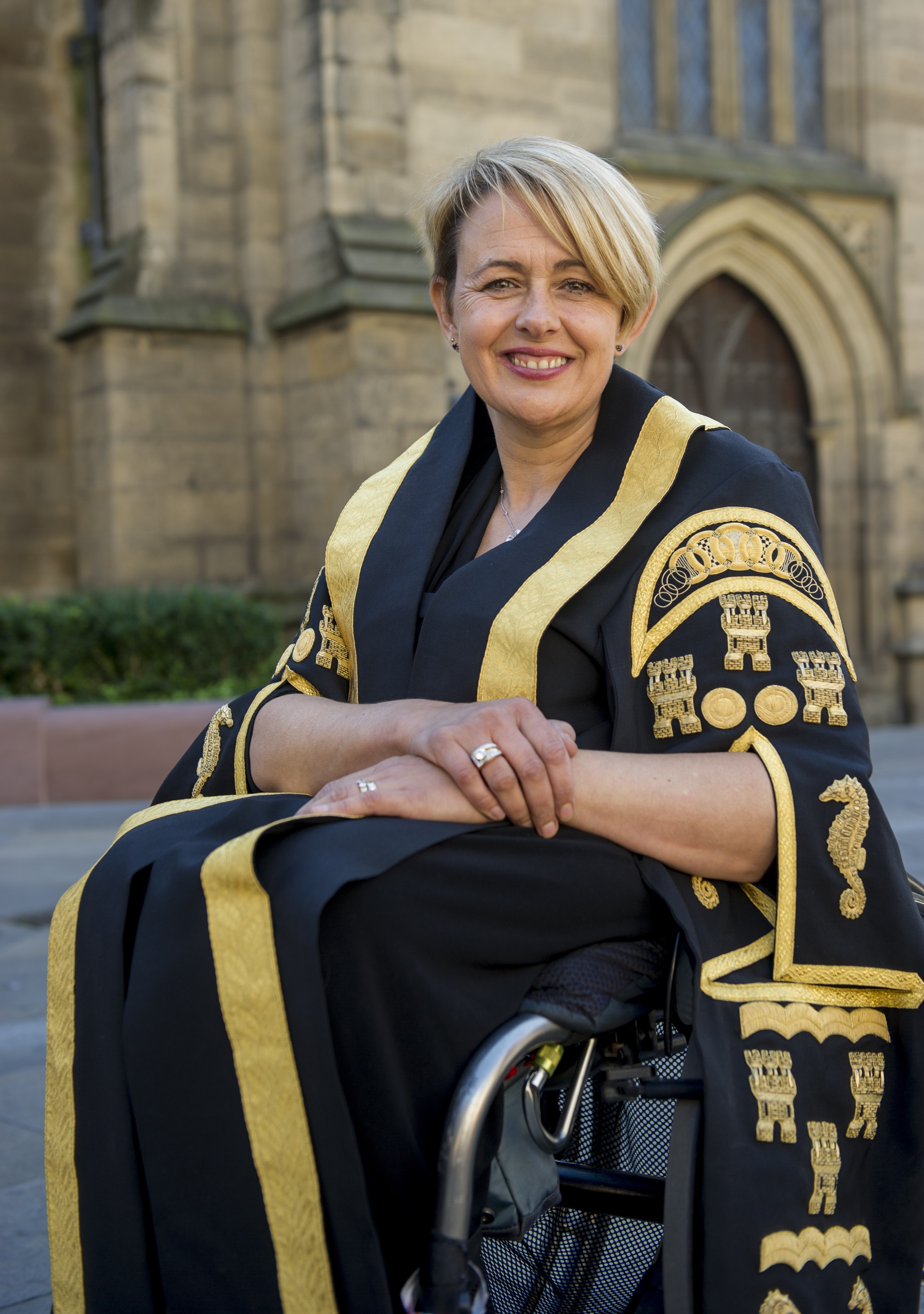 Britain's greatest Paralympian Tanni Grey-Thompson will be cheering on four Northumbria University students at this week's Paralympic Games in Rio.
Baroness Grey-Thompson DBE, who is Chancellor of Northumbria University, knows better than anyone what it's like to perform on the world's biggest stage, having competed in five Paralympic Games, bringing home 11 Gold medals for Great Britain.
Now, the Chancellor of Northumbria University wants to give her students a special mention in the build-up to this year's Games.
"To the students from Northumbria University competing in Rio at the Paralympic Games, I wish you the very best of luck," said Baroness Grey-Thompson. "As a Paralympic medallist and Team GB member I truly believe there is no finer honour than competing for your country on the world's biggest stage alongside the world's greatest athletes.
"Representing your country while undertaking your studies is a huge achievement and I will be cheering you on, not only as an athlete but also as your proud Chancellor at Northumbria University."Born with spina bifida, Baroness Grey-Thompson, is acknowledged as one of the most gifted and courageous sportswomen of her generation. In addition to her Paralympic achievements, she won the London Wheelchair Marathon six times between 1992 and 2002. Following retirement from athletics, she has played a prominent role in public life, and was made a Dame for her services to sport in 2005.
In 2010, she was elevated to the House of Lords as a crossbench peer and takes an active part in debates, with particular focus on sport, disability, health, welfare and youth development.
From 7 to 18 September, Baroness Grey-Thompson will lead the BBC team bringing live coverage from the 2016 Paralympics in Rio via Radio 5 Live and 5 Live Sports Extra.
The four swimmers from Northumbria University have their eyes on the big prize after jetting out to the 2016 Games in South America.
Leadership and Management students Harriet Lee and Claire Cashmore will join Andrew Mullen – who begins the same course at Northumbria in September – as part of Team GB in Rio. Meanwhile, Sport Management student, Taka Suzuki, will be representing his home country of Japan in the pool.
The swimming begins on Thursday 8 September and will be running on eight of the 10 Paralympic competition days.
The BA (Hons) Leadership and Management course at Northumbria University is an innovative work-related degree programme that is designed to fit alongside an athlete's existing sports career. It gives credit for prior sports training while preparing students for a career in leadership or management.
The course makes the most of a sportsperson's wealth of management skills and competencies. Having supported many sports professionals in the past, the University appreciates the need for complete learning flexibility. As such whilst completing the course students will receive ongoing individual guidance from tutors, alongside full access to the range of on site and distance learning resources available.