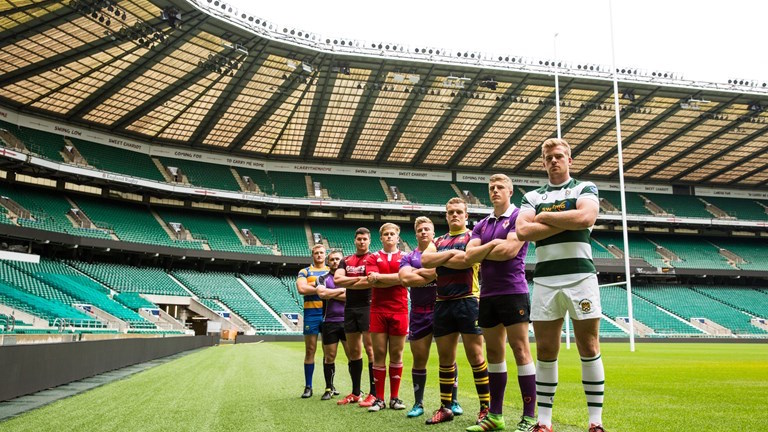 Northumbria University will not spend the festive season feeling sorry for themselves despite a 30-17 loss to regional rivals Durham.
That is the view of Team Northumbria's Head Coach Darren Fearn, who is focusing on the team's achievements rather than their failures.
"Sometimes it's hard not to get ahead of yourself," he said. "I remember where we were at in pre-season and where we've come.
"Some of the lads have made real strides forwards."
Fearn's line-up featured a number of new faces, including Ieuan Jones - who stepped in from Northumbria's Rugby League side.
"We had Ieuan come in and score the first try for us and Ram Ismail made his first team debut today."
Fearn also pinpinted the contribution of Will Muir who missed the previous nine games through injury.
"Will was outstanding at 10," he added. "We threw him in at the deep end - he was cramping up there but he was outstanding."
But Fearn gave an honest account of his side's defeat and added: "Durham are always strong. They're a good team with good coaching staff.
"We made more mistakes than them and they capitalised on it. That's what they're going to do."
With only two wins, and now eight defeats in the BUCS Super Rugby League, TN are focusing on stepping up their game for the New Year.
"We've got big games after Christmas - Leeds is the first game which is a huge game for us," added Fearn.
"The lads have a programme to follow through the break and when they come back at the start of January we'll be working hard.
"We've had meetings this week and we've agreed it's vital that we improve and not just maintain.
"They've got to be confident. We've picked up two wins in a league where we're supposed to be the whipping boys."
But Fearn and his coaching staff know there is work to be done if TN are to climb the BUCS table.
"They've still got a long way to go - we have as a team and we have as individuals," he added. "If we want to get where we want to be we all need to be competitive."
Northumbria's first game of the new year comes on January 25 with a trip to bottom-placed Leeds Beckett.